Throughout the years, Las Vegas has seen its fair share of popular slots and those that have caused great fanfare (whether this is brief or an ongoing sense of nostalgia). Some may have intrigued players, many drew them in with the possibility of riches, while others led to great advances in gaming technology.
Find out more by reading our top 10 list of the best loved Vegas slot machines from way back when.
10. Liberty Bell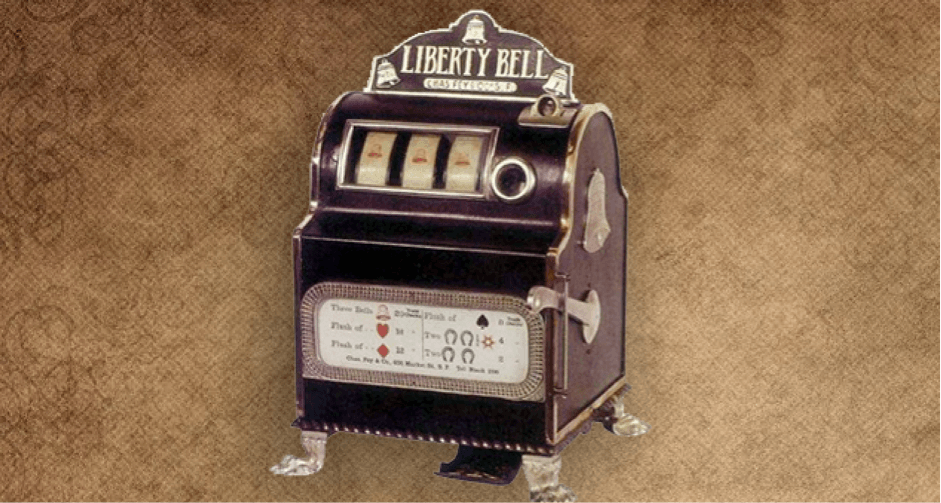 We're starting with the very first slot machine that was ever invented, the famous Liberty Bell. It was extremely popular in the early days of gambling and set the benchmark for every other slot that came after.
How Liberty Bell Works
The Liberty Bell boasted the classic three-reel, single horizontal payline configuration, as well as the mechanical lever device to start a game. The reels featured diamond, heart, spade, horseshoe, star and cracked 'liberty bell' symbols. As per any other classic slot, the aim was to line up as many symbols as possible on a winning payline. In this case, three 'liberty bells' would amount to the highest prize – 50 cents, or 10 nickels that would be deposited by the machine into the coin tray below.
What Makes Liberty Bell Special
Invented by Charles Frey (a car mechanic) way back in 1894, the Liberty Bell set the standard for the modern-day slot machine that we all know and love. While it popped up in casinos all over America, it garnered mass popularity in the early days of Las Vegas. Variations of the machine, such as the Mills Liberty Bell, The Operator Bell, and Lion Head, added additional features. These included special coin acceptors and fruit symbols, as well as making the machine less heavy and quieter. Bugsy Siegel added some of these to his Flamingo Hotel in Las Vegas to "entertain the wives of gamblers", but eventually the income generated by slot machines matched those of traditional table games. An original Liberty Bell is on display at the Liberty Belle Saloon in Reno, Nevada as a cultural artifact – a must see for casino history buffs.
9. 777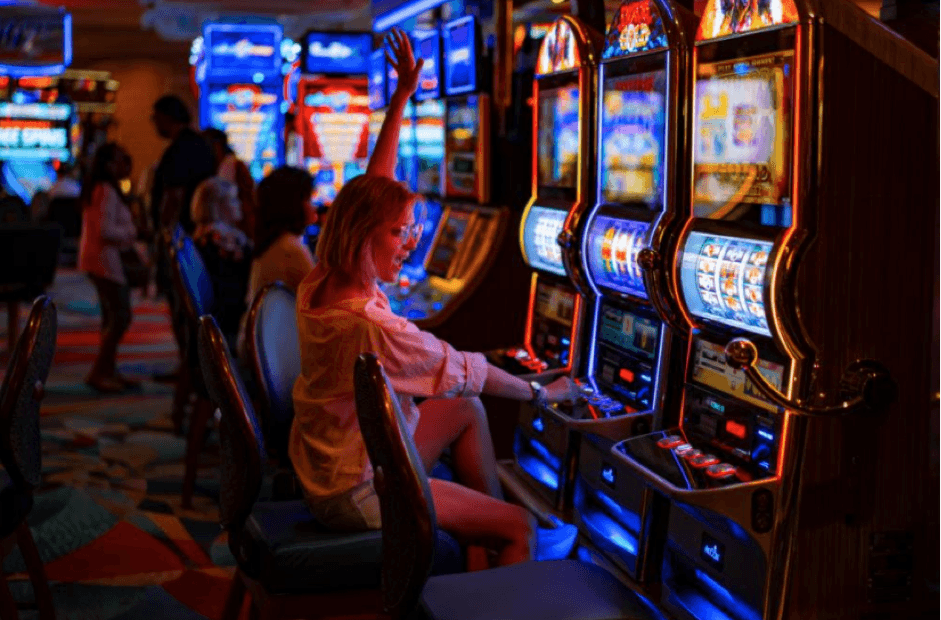 777 is a name (or number rather) that has long been associated with gambling. The original slot machine was a mainstay in Las Vegas, with it now being found in virtually every form around the world, including a host of online variations.
How 777 Works
The game has no fancy features, free spins, or bonus games. Icons include fruit (such as cherries, oranges, and plums), bells, diamonds, bars (in their usual 3-2-1 format), and the ever-elusive number 7. The aim is to simply match as many of the symbols as possible on its three-reel single payline. These vary in value with most only awarding a prize when all three of the same icons are lined up horizontally. When three 7's are matched, the progressive prize is triggered, and players can enjoy its jackpot winnings!
What Makes 777 Special
777 started off as a traditional Las Vegas slot machine and, like so many others, has been replicated the world over. It can now be found in every country and even online in many variations. 7's were used on most early slots, with 777 representing a jackpot. The game is especially popular due to the fact that it is so easy to play. They're virtually no barriers to entry - low wagers, no learning curves or prior knowledge is required. Being an older game, there is also a wealth of betting tips and strategies that already exist. Furthermore, with an RTP of 97%, 777 is one of the highest paying of all classic slot machines.
8. Lion's Share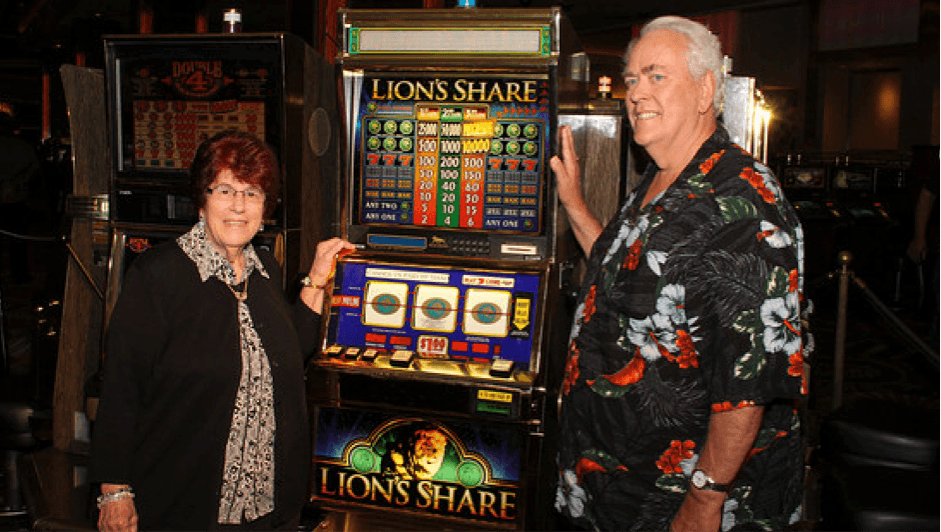 This Las Vegas slot became infamous due to the fact that it had not awarded a jackpot in over two decades. Its fanfare led to it becoming the most played slot at the MGM Grand in Las Vegas – players would queue up to line up its signature green emblems.
How Lion's Share Works
Lion's Share is a classic three-reel, 1 payline slot machine, but with a progressive jackpot jungle twist. The machine takes $1, $2, and $3 bets, with only the latter leading to the big prize. These amounts accumulate, eventually allowing one lucky player to take it all. The machine pays out smaller amounts for one or two of its green circular emblems appearing on the reels. Earnings can also be generated by lining up three bars (of either one, two or three stacked symbols) 7's or three of the logos themselves. When three emblems are matched while betting the maximum amount, the jackpot prize is triggered.
What Makes Lion's Share Special
The game was the most popular slot machine (of 1,900 in total) at the MGM Grand in Las Vegas. It attracted queues of gamblers and was played almost once every five seconds every single day. What drew people to Lion's Share was the fact that it had not paid out its progressive prize for 20 years. This had accumulated to almost $2.5 million in 2014. While not the biggest jackpot in town, it was the sheer fanfare, curiosity and challenge that made it famous. The slot even eventually had its own Twitter account. Finally, after playing for just a few minutes, an American couple triggered the grand prize in August of 2014.
7. Fortune Coin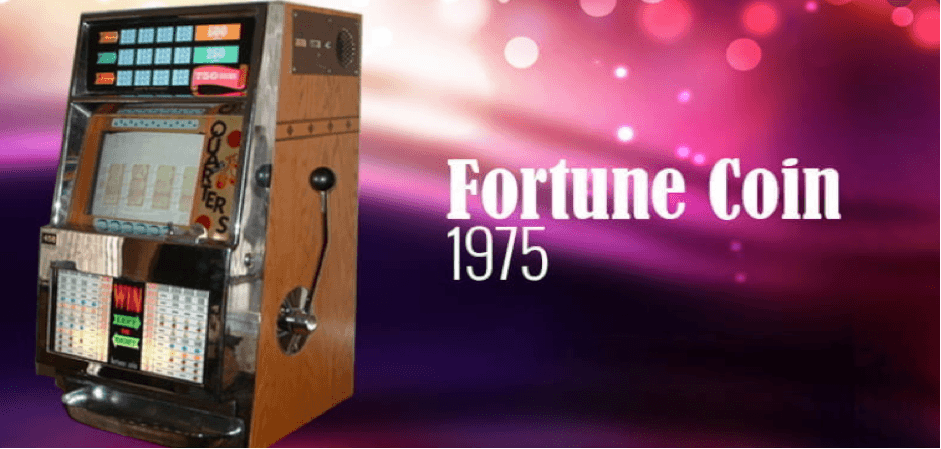 Fortune Coin was the first video slot ever created. It drew in the masses who marvelled at the technology and the machine's seemingly endless potential. It was especially significant as it broke away from the traditional mechanical three-reel layout.
How Fortune Coin Works
From the outside, the Fortune Coin slot machine may have looked like any other. Housed in a wooden casing and using a coin receiver and lever device, the game would start. Where the reels would normally sit, instead was a 19-inch Sony Trinitron colour receiver screen. Logic boards were used for all slot machine functions, including its 'algorithm' (albeit very basic at the time) to generate where the reels and symbols would land. Fortune Coin boasted dynamic reels, which could change their layout and technically display an unlimited number of reels. It also allowed for multiple paylines. However, the biggest prizes were still reserved for lining up the same symbols in a horizontal configuration.
What Makes Fortune Coin Special
In 1975, Walt Fraley invented the Fortune Coin Slot machine. It was the first ever video slot and brought some remarkable improvements to the industry. The traditional three-reel mechanical layout was replaced with a Sony TV screen. It allowed for unlimited possibilities, including the introduction of multiple, ever-changing reels, animation, and game-within-a-game bonus rounds. Fortune Coin was installed in a standard wooden cabinet and tested at the Last Vegas Hilton back in 1976. After some modifications to prevent cheating, the machine was launched all over the Vegas strip to great fanfare. It proved to be extremely popular, with gamers coming from far and wide to marvel at the technology.
6. Double Jackpot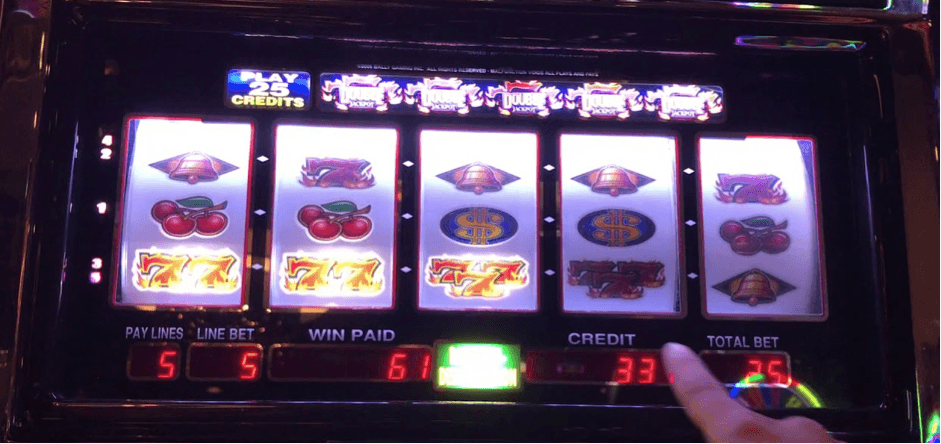 Developed and released by Bally Technologies, Double Jackpot is one of their most popular and best loved slot machines. It has the old-world appeal of a classic slot, but with a few modern additions, such as extra reels, multipliers and more than one payline.
How Double Jackpot Works
As per most older slots, the game is initiated by inserting a coin/token and pulling the mechanical lever. Players will see many familiar icons, including fruits (such as cherries), bars, bells and 7's, which can all appear as either singles, doubles or triples. Of course, the higher the multiples, the bigger the prize. These are displayed across five reels with more than one payline. However, the best returns are still for the classic straight line, same symbol configuration. The highest value icon is the Double Jackpot logo – if you land five of these across the reels, players can expect payouts of 50,000 coins!
What Makes Double Jackpot Special
Double Jackpot has the appeal of a classic slot game but with some interesting add-on features. These are namely, the addition of two extra reels and the ability to win on more than one payline. What's more, if the game's logo appears in a winning payline, you can receive multipliers of up to 16x your earnings. While it offers extra opportunities to players, Double Jackpot is still a simple, no frills kind of game. You can just sit back, spin and hopefully win. That is why it has long attracted gamers and has spawned many variations throughout the years.
5. Golden Gate Classics
The Golden Gate is the first casino in Las Vegas to open its doors to the public. It boasts many of the oldest slot machines in the world. A truly unique experience, these once popular slots are a must for any casino history buff.
How the Golden Gate Classics Work
While not a slot game in its own right, the Golden Gate Casino offers patrons a range of antique slot machines to play on. These older variations all comprise three mechanical reels and a handheld lever device. Symbols include numbers, diamonds, hearts, spades, horseshoes, and various fruit icons. The aim is to line up three of a kind (preferably of the highest value symbols) by activating the lever. If this is achieved, the machine will trigger a win, with its humble earnings being deposited into the coin tray below. Some of the older slots would dispense prizes other than money, such as sweets, toys and even costume jewellery.
What Makes the Golden Gate Classics Special
Opening way back in 1906, the Golden Gate is the oldest casino in Las Vegas. Nowhere else will you find a bigger and better collection of old school mechanical slot machines. Most date back to the earliest days of Las Vegas, back when they were referred to as "fruit machines" or the "one arm bandit". Liberty Bell style slots, such as the original 777, 5 cent 'fruities' and the Operator Bell can be found in a dedicated area of the casino. The cultural (and very tangible) experience of playing on some of the oldest remaining slot machines in the world is reason enough to visit.
4. Silver Strike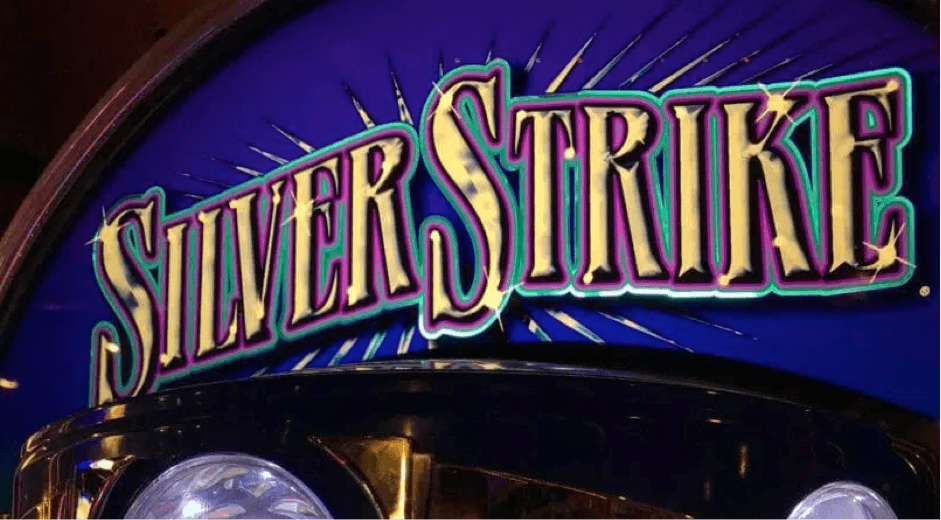 Silver Strike is a classic Las Vegas slot making a comeback. It was once found in casinos all around the city but now only a few remain. It has become a bit of a novelty, mainly due to the unique tokens that it awards players.
How Silver Strike Works
The game is somewhat straightforward with a classic three-reel format. Just above the reels are cabinets that display the tokens that are available. In-between these, a spinning pod determines which coins the slot machine will dispense upon a win (ranging in value from $10 to $300). If you line up three Silver Strike symbols on the reel's payline, you win a token. These can be redeemed for money at the cashier; however, most players choose to collect them. This acts as a win-win for the casino as they generate income, usually without having to pay out its patrons.
What Makes Silver Strike Special
After the slot's developer, IGT, stopped supporting it, most casinos removed the game from its floors, making it hard to come by. Super Strike's winning tokens were once made of pure silver and came in a variety of sizes and values. Of course, this had to change to keep in line with modern day inflation. While today most of the coins are simply clad in silver, the nostalgia and mystique of the original tokens have not waned. Furthermore, in the few machines that remain, Super Strike is filled with a special edition and higher value coins – a casino buff's dream.
3. Megabucks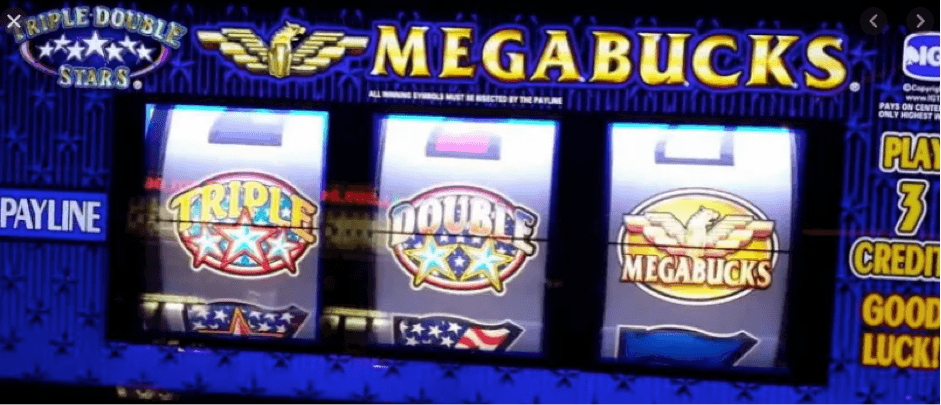 Often referred to as the "slot machine of all Vegas slot machines", Megabucks is a classic that has paid out some of the biggest jackpot winnings to date. Introduced in the mid-1980s, it was one of the first to incorporate many unique bonus features.
How Megabucks Works
Megabucks launched in Las Vegas casinos back in March of 1986 – and has been making everyday people into millionaires ever since. It is a simple slot with three reels and one payline. It features many of the typical symbols, such as cherries, 7's and bars, as well as the Megabucks logo itself. As with any slot game, the goal is to line up three of kind on a winning line. Free spins and multipliers are awarded at random, resulting in more chances and multiplied earnings. As players deposit, the accumulative jackpot gets bigger and bigger. Matching up three of the Megabucks logos will trigger the progressive prize that changes lives.
What Makes Megabucks Special
Simply put, the massive jackpot potential of Megabucks is what makes it special. In a single spin, it can make you a millionaire many times over. In 1989 it won WWII veteran, Elmer Sherwin, a cool $4.6 million, and then another $21.1 million a few decades later. A retired flight attendant pocketed $27.5 million on a $300 bet in 1998, while a 25-year old software engineer bagged the biggest prize to date - $39.7 million in 2003. In addition to this, Megabucks was one of the first progressive slot machines to incorporate many bonus features, including free spins and multipliers.
2. Money Honey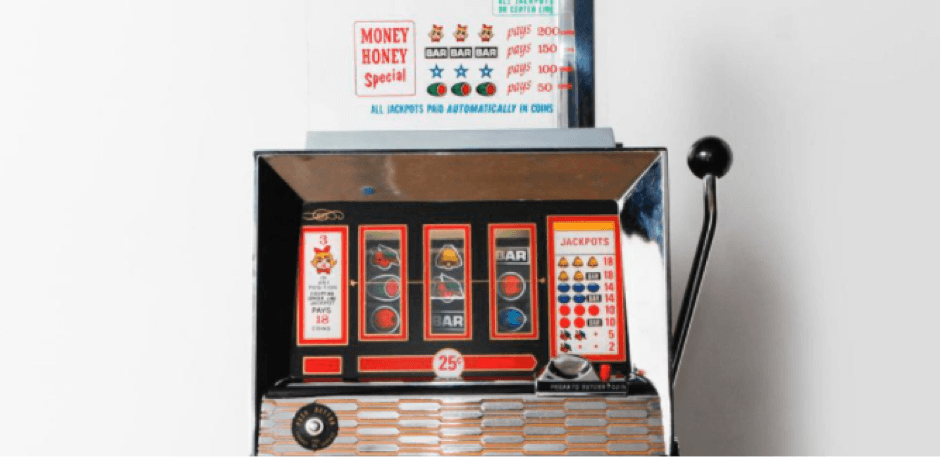 Money Honey was the first ever electronic slot machine. Its high payouts of the day made it extremely popular at the time, while its vintage look and feel make it a modern-day collector's dream.
How Money Honey Works
While the three-reel game still needed to be initiated with a lever device (and 25 cents), its electronic functionality was a real game changer. The advancement led to smoother and more consistent gameplay, as well as the opportunity for bigger jackpots. The game's lower value symbols, such as various fruits and bells, yielded small prizes. Its high value icons include watermelons, stars, bars, and the title character herself. Line up three symbols in a row to win 50, 100, 150 and 200 coins respectively, as well as opportunities for additional winnings.
What Makes Money Honey Special
Developed and released by Bally Technologies in 1963, Money Honey was the world's first ever electronic slot machine. This made it far more reliable and convenient to use than its predecessors. Furthermore, it was the first game that was capable of paying out hundreds of coins - up to 500 at a time - making it hugely popular amongst players at the time. Although very few are still actively in use (mainly displayed as a novelty piece), its vintage look and feel still draws appeal, as well as making the machine itself a desirable collector's item.
1. Wheel of Fortune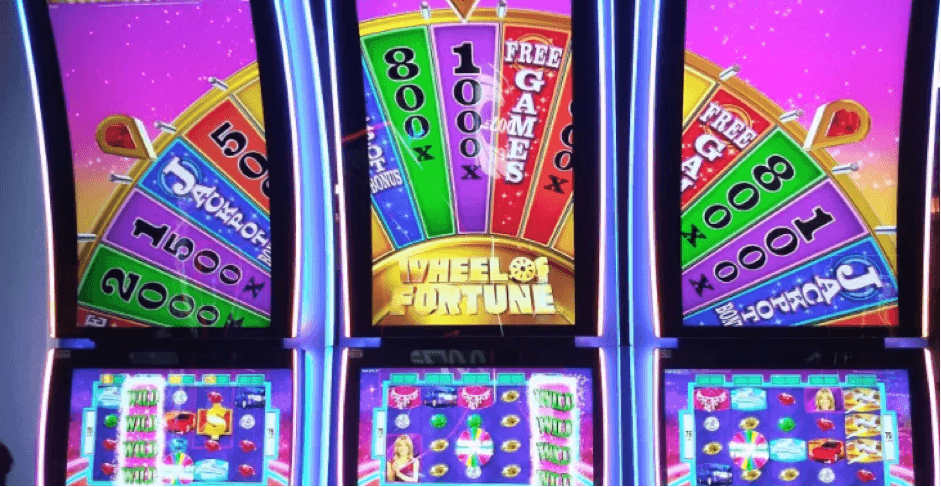 The first Wheel of Fortune slot was released back in 1966 and has undergone many iterations ever since. Its blend of a game show and slot machine magic has led to it remaining one of Las Vegas's most popular casino games.
How Wheel of Fortune Works
The original Wheel of Fortune is a three-reel slot machine initiated with a lever device. Above its reels is a lucky wheel where players may or may not get the chance to spin. The game's icons include numbers (such as 7's), bars (in their usual 3-2-1 format) and other special symbols. Mixed 7's and bars in combinations, as well as lined up on winning paylines, result in smaller earnings. The main drawcard here is the Wheel of Fortune symbol. If you line up all three, you get a chance to spin the lucky wheel. Amounts and potential prizes vary greatly on the wheel (usually divided equally into 24 slices). Depending on the game iteration, it may contain more or fewer slices, each with specific monetary amounts, multipliers, or other outcomes, such as being awarded an extra free spin.
What Makes Wheel of Fortune Special
The game is the perfect combination of a game show and slot machine appeal. In some regards, Wheel of Fortune is one of the first slot machines to incorporate the concept of a 'game-within-a-game bonus round. It has remained so popular that it has spawned many 'spin-offs', including Wheel of Fortune Double Diamond, 3x4x5x, Gold Spin, Triple Extreme Spin, Ultra 5 reels and many more. Depending on the variation and lucky wheel outcomes, prizes can be huge. Plus, there's nothing more exciting than the unpredictability and tangibility of a brightly lit spinning wheel!
So, What Happened to These Famous Slot Machines?
Many of these famous Las Vegas slot machines set the benchmark for future slots and casino games in general. The Liberty Bell was the very first, Money Honey was the first electronic and Fortune Coin was the first video slot ever created. Their now technological redundancy makes them mainly a novelty piece, with some being on display at casinos, such as the Golden Gate, while others are bought by collectors and casino buffs.
Some of the older machines, including Lion's Share and Silver Strike, attracted new found attention. While only a few remain in active use, their appeal, such as dispensing unique prizes and offering large untapped jackpots, still draws the crowds. However, many of the more 'recent' classic Las Vegas slot machines, such as 777, Double Jackpot, Megabucks and Wheel of Fortune are still extremely popular. While the originals can be found on casino floors, they have also spawned many variations with added modern features. In fact, most of these can even be played online – a testament to the fact that that tried-and-true Vegas slots can appeal to any generation.