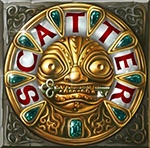 One of the most important symbols you need to know when starting to play a new slot game is the scatter symbol.
The reason it's so important to know what they are, and to be able to identify them, is because scatter symbols increase your chances of winning. In addition, they can unlock bonus games and features, which, in turn, also improves your chances of winning.
Carry on reading to find out exactly how scatter symbols work in online slots games.
Best Casinos for Slots With Scatter Symbols
$1000 free money bonus
Massive slots collection to keep you entertained for hours
Licensed in the UK and Malta
Founded in 2006 and official sponsor to West Ham United
Claim $1600 Free over 4 deposit match bonuses
Many deposit options incl; Visa, PayPal, Neteller, Interac
Super Fast cash outs and 24 hour customer service
The "home of Jackpots"
$1000 FREE sign-up bonus to the palace of prizes
The variety of themed slot games is a sight to behold
One of the oldest and most trusted online casinos
A Microgaming slots casino of very high calibre
How Scatter Symbols are used in Online Video Slots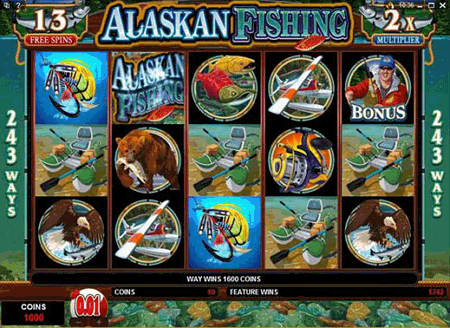 Thanks to online video slot machines, the role of the scatter symbol has changed beyond all recognition. There is no longer a need to limit the scatter symbol to just one icon like the red cherries, now the scatter symbol is often an animated symbol, one that comes to life when activated.
These scatter symbols are often an integral part of the slot machine, and play big part in the theme of the slots. One such example is with the Avalon 2 slot machine, where the scatter symbol is represented by the Silver Chalice.
Another important aspect to scatter symbols is the vital part; it plays in activating the bonus games and extra features within the game. Within most slots that offer additional features and unlockable games, it is the scatter symbol that is vital to unlocking these extra bonus features.
It's important to note that scatter symbols are typically the only icons on a slot reel that are unable to be replaced by wild icons. These wild icons are additional bonus symbols that allow players additional chances of winning. Read more about the use of wild symbols in online slots.
Most Video Slot games will require a player to get 3 icons in a row to form a combination that will win and offer a payout. Throw a scatter symbols into the mix and then things can change drastically.
For example, the scatter symbols can also multiply the total amount of money that has been wagered, and not just on a particular winning line. That is why it's important to activate as many paylines as you can when playing slots that offer big scatter wins.
We will always advise our players to:
Trial the game first.
Read through the paytable of the slot machine.
Determine how many scatter symbols are needed to get a win.
This method allows you the opportunity to get to know what each of the important symbols are, how to activate them, and in turn, benefit from the rewards that will follow.
Did you know?
The very first scatter symbols were the red cherries which could be found on your classic 3 reel slot machine. The idea was simple – help provide gamblers with extra opportunities to win. These icons were introduced and offered players small wins whether they appeared on the active payline or not. Many classic slot machines would payout a small amount of money if a cherry icon appeared anywhere in the visible window.
With modern online or video slots, there is no need for a specific scatter icon, as it is easier to use the 243 ways to win system, where icons do not need to actively land on the payline to give winning combinations.