Let's explore the huge paydays and life-changing stories of jackpot winners playing online. Each is a unique story of winning that is worth the telling.
We start with the popular Mega Moolah progressive slot game in the spotlight followed by 2 other stories plus Community Slots information.
The Mega Moolah Slot Strikes Twice + Canadian Win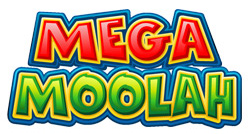 The game strikes twice in 48 hours at two different online casinos to two anonymous players paying out over a massive €13 million!
An astonishing €11,546,388.15 was the first of the two jackpots followed by an equally impressive €2,201,120.31.
The first of these jackpots is also the fourth largest jackpot for the progressive jackpot network. The €2.2 million jackpot was won within just 33 bets of the member registering at the casino.
Some Mega Moolah history: In September of 2018 the game paid out a whopping €18,915,872.81 and of course back in 2015 the game entered the Guinness World Book of Records with its €17,879,645.12 jackpot.
Additionally, speaking of huge paydays, a Canadian player received a gigantic CA$4,746,748.54 win at a Mega Moolah slot marking a first jackpot win on that September day.
Just One Spin
A lucky player shattered the records by winning the highest single amount won in a single spin at the Dead or Alive 2 Slot. The online casino released details of the incredible $204,398.80 jackpot.
Kai from Germany, who is a regular player with the status of Prince according to his player level, has never felt more alive after winning over $200,000 on the Dead or Alive 2 Slot. With determination, Kai decided that this summer was going to be the one to finally hit the big one.
Real Life Slot Play and Winning in Wales
A lucky sales assistant from Swansea in Wales became the next big winner at a Wild Elements Slot that paid out almost £260K to a player who had only been a member for a mere four months.
Betting an equally impressive £4 a spin, those hefty bets paid off as Sadia scooped a huge £259,937.62, all from the comfort of her own home.
Sadia states that she decided to try some of her favorite games while the kids were in bed. Shortly afterwards, she hit this payday and went running into their room to give them a huge hug. Next she gave her husband a big squeeze who couldn't even believe what had happened and kept shouting "Is this real, is this real?"
During the search for your online jackpot win, consider these unique slot machine games.
Online Community Slots or Multi-Player Slots offer two benefits over stand-alone slots. There is the potential to win more with bonus rounds plus the excitement of social interaction with other players.
Community Slots online are often played in a virtual slots room with other players. You can chat with other players and keep an eye on their spins and their winnings. And when it comes to playing the slots bonus round, you can all participate and win jackpots together. Up to six people can play in each room.
Note the difference between multi-player community slots and multi-player slots tournament. With a tournament, you are competing against other slots players, however with community slots, you are cooperating with your fellow players, so everyone can be an online jackpot winner.
Play the Top Online Slots Jackpots
Claim $1600 Free over 4 deposit match bonuses
Many deposit options incl; Visa, PayPal, Neteller, Interac
Super Fast cash outs and 24 hour customer service
The "home of Jackpots"
$1000 FREE sign-up bonus to the palace of prizes
The variety of themed slot games is a sight to behold
One of the oldest and most trusted online casinos
A Microgaming slots casino of very high calibre
Canadian favourite loved by millions
They offer great support, bonuses and ongoing promotions
Play your favourite slots on desktop, tablet or mobile phone
Kick start your slots action today for hours of entertainment