Quick Tips for Beginners:
How Online Slot Machines Work
Every online slot is composed of a series of reels. The number of reels is always odd, i.e having three, five, seven, or even nine reels. Each reel has various icons or symbols on it. Set your bet amount and the number of paylines you want to play. Click the "Spin" button to start the game, and the reels will spin, displaying a random combination of symbols. According to the game's paytable, you will receive a payout if you land a winning combination.
The outcome of each spin is determined by a computer program called a random number generator, which ensures that the results are completely random and fair.
Paytables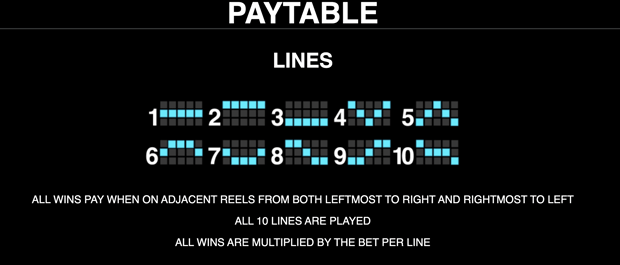 Paytables are important guides that show you how a slot game works and how to increase your chances of winning. You can find them on the game itself or by clicking a button on the game screen. Paytables show you the special symbols that can increase your chances, like wilds and scatters.
They also explain how bonus features work and the minimum and maximum prizes you can win. Some paytables show the expected return to player percentage and can help you determine the game's risk. By understanding the paytable, you can make informed decisions and improve your chance of winning.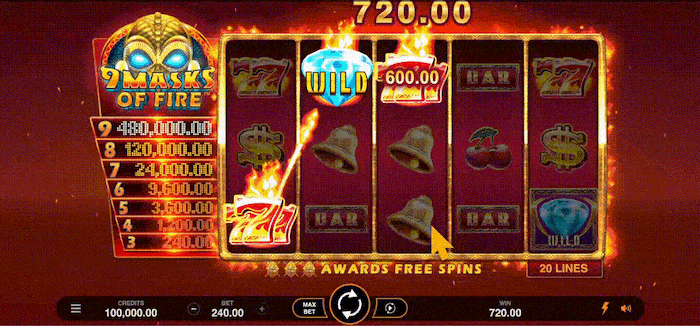 Paylines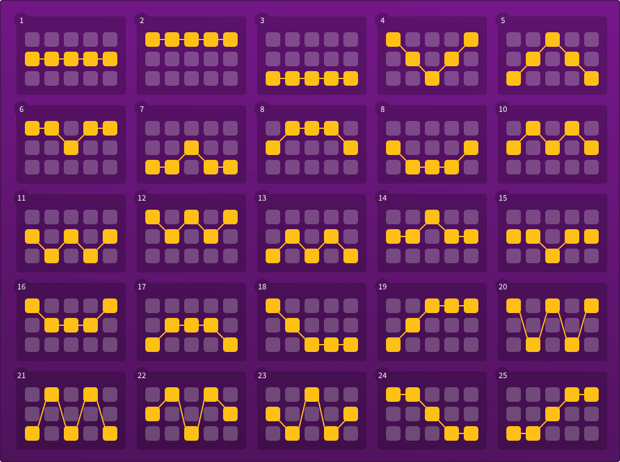 Paylines are the lines identical symbols must land to trigger a win. The number of paylines determines how many different ways you can win. Paylines can take the form of simple straight line or more complex lines that zigzag, run diagonally, and form shapes (see below). You can choose how many paylines to bet on in adjustable games, but in fixed games, you must bet on all paylines. It is important to understand that the more paylines you choose, the higher the chances of winning, but the cost of each spin also increases. Modern slot games have dramatically increased the number of paylines available, with some offering over 100 paylines and 243 ways to win.
For example: If the slot game you are playing has 25 possible pay lines, and you bet on 10 paylines, and a winning combination falls on a pay line that isn't bet on (or activated by a bet) you won't be rewarded.
TIP: It is a good idea to look at the paytable to ensure you know all possible paylines. By understanding the various payline patterns, you will know when the slot machine is set to payout.
Slot Symbols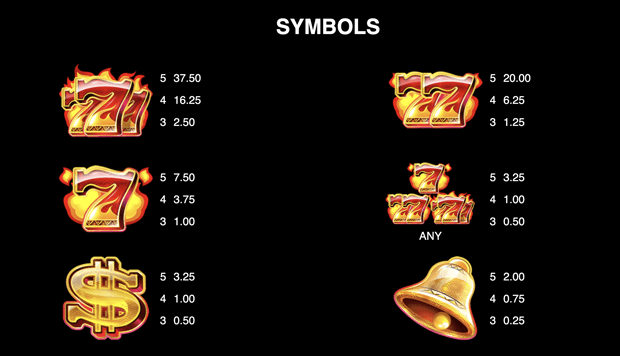 A standard symbol guide shows you the symbols and what they represent. These are the symbols displayed from 9 Masks of Fire online slot and their values to the value of 1 bet. These will increase as your bet increases.
Each slot game has different symbols likely to represent the game's theme. Above are the standard symbols displayed from 9 Masks of Fire online slot.
Wild Symbols

Think of Wild symbols as the Jokers, i.e. they can substitute for any other symbol on the reels, making it easier to form winning combinations. For example, if you have two matching symbols and a wild symbol on the same payline, the wild symbol can replace the missing symbol and complete the winning combination. Wild symbols can increase your chances of winning and often come with their special payout if you land a certain number of them on the reels.
Various Combinations to a Wild Symbol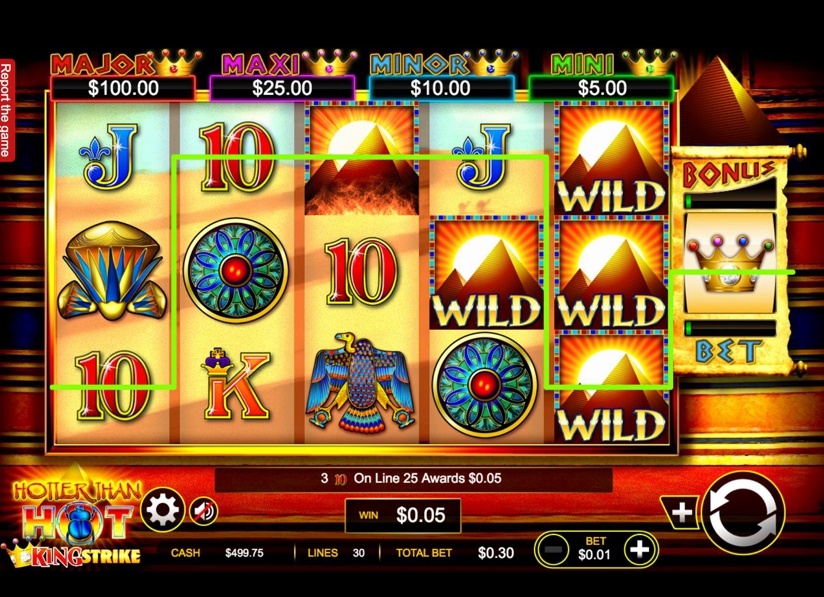 Scatter Symbols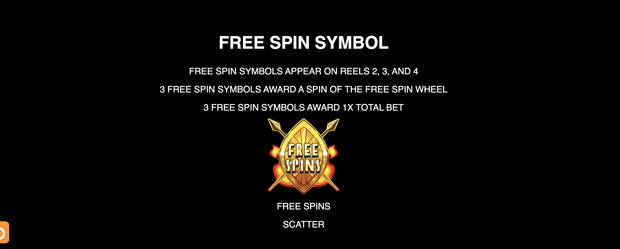 Scatter symbols are special symbols that payout (bonuses or prizes) even if they don't land in a specific order on the reels. They can unlock bonus games and features, which, in turn, also further improve your chances of winning.
The scatter symbol can also multiply the amount of money that has been wagered, not just on a particular winning line. That is why it's important to activate as many paylines as possible when playing slots offering big scatter wins.
Scatter symbols are the only symbols on a slot reel that cannot be replaced by Wild symbols.
There is no longer a need to limit the scatter symbol to just one icon like the red cherries, now, the scatter symbol is often animated, one that comes to life when activated.
Multiplier Symbols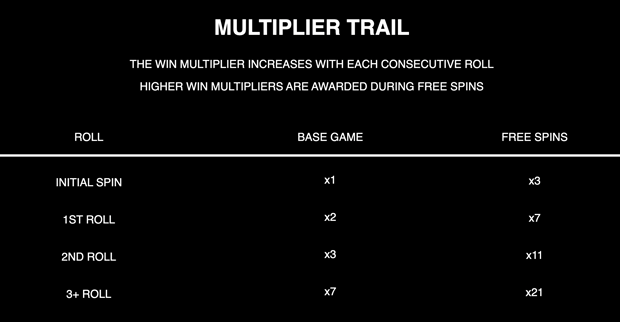 Multipliers are special features that can increase the payout of your winnings by a certain amount. For instance, if a 2x multiplier symbol forms part of a winning combination, your prize's value will double. For example, the win multiplier will increase with each consecutive roll in Ancient Fortune Zeus slot.
Most 5-reel online slots feature one or more varieties of multipliers in both the base game and bonus rounds. Multipliers can also appear with wild symbols, causing a chain of consecutive winning paylines during free spins.
Jackpots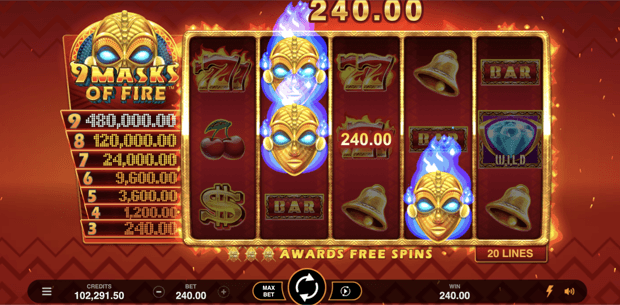 A jackpot is the biggest prize you can win. It is usually a large sum of money that can be won by hitting a specific winning combination or playing a bonus round. As you can see on left side of the image, the highest jackpot prize is 480,000.00
Bonus Features
Bonus features are special features in online slots that can help you win more money or free spins. Bonus features can include mini-games within the game, free spins, multipliers, or special symbols that trigger extra rewards. For example, a bonus feature may ask you to pick a treasure chest or reveal hidden symbols to earn extra payouts. Bonus features can make playing online slots more exciting and allow you to win bigger prizes.
Free Spins Bonus Rounds
Free spins are typically awarded in one of three ways during the base game:
By landing three or more scatter symbols anywhere in view
By randomly triggering a free spins bonus after a paid spin, or
By collecting a certain number of special symbols
Look at the slot paytable to make sure how the particular slot game you are playing awards free spins. It will show you exactly which symbols are needed to trigger the free spins and indicate any included features you can benefit from.
Generally, the more scatters you hit, the more free spins you are awarded. For example, three scatters might trigger ten free spins, four scatters 15 free spins, and five scatters 20 free spins.
Note that free spins are almost always played at the same bet in which the triggering spin was made. So, it might be beneficial to employ the max bet when playing slots with a free spins feature.
Free Spins Gameplay
Types of free spins:
Retriggering
Retriggering is the act of RE-activating a bonus game within a bonus game or free spins during your free spins. You can reactivate or retrigger free spins or a bonus round by lining up the same special symbols that initially launched you into the free spins mode or bonus game.
When you retrigger, you get a new round of free spins or launch a new bonus game. Most online slots have a free spins bonus; sometimes, the round plays out on a separate set of reels. Triggering 10 or 15 free spins is great, but triggering them repeatedly in the same feature round can feel amazing. Retriggers potentially double the amount of wager-free earnings you'll enjoy at the end of your free spins or doubles the bonus rewards offered by the bonus game you are playing.
Gamble Features
A gamble feature is available on some slots, allowing you to double or lose your winnings. This feature is triggered when a winning payline is hit, and you must decide, usually guessing the colour or suit of a playing card. A correct guess can result in a win being doubled or quadrupled, while an incorrect guess will result in losing winnings for that round. An excellent example of a Gamble Feature in action is the Book of Dead slot game, where you must choose the correct colour playing card to win more.
Auto Play Feature
Auto Play is a feature that automatically spins the reels for you, removing the need to hit the spin button repeatedly. While it doesn't improve your chances of winning or change how the slot machine works, it can make the game faster and easier for you to play.
We don't advise using this feature if you are a beginner player, as you should always stay in control of any bets you place. If you use this feature, we highly advise avoiding getting distracted from the game, as you could lose your entire bankroll.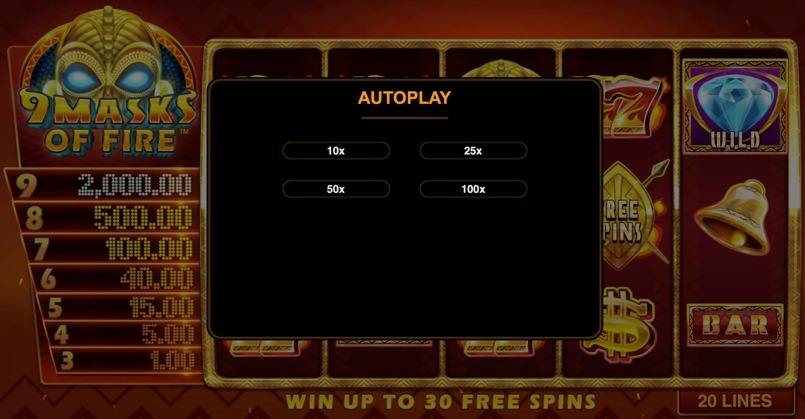 243 ways to win
243 ways-to-win is an online slot game with 243 combinations to win on every spin. 243 ways to win is like having multiple paylines covering all possible combinations on the reels. For example, if you have matching symbols on the first three reels of an online slot machine, you win even if they're not on a specific payline. This differs from traditional slot machines, where you must match symbols on a specific payline to win.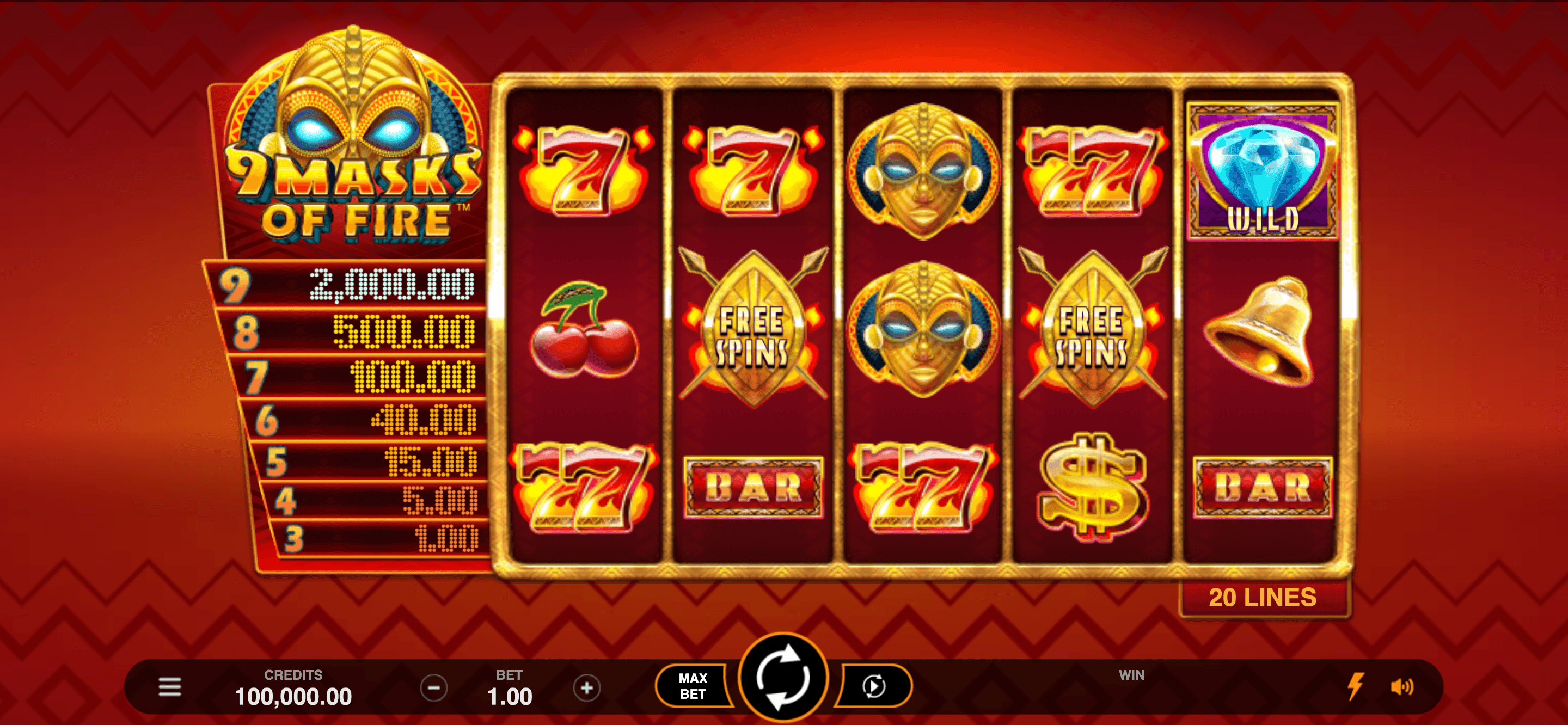 Win Both Ways
Win both ways is a feature that you usually find on e 243 ways-to-win slots that allows you to win by matching symbols from left to right and from right to left. You have twice as many opportunities to win on every spin as traditional slot machines. It's a fun way to increase your chances of winning and adds more excitement to the game.
The Return To Player (RTP)
The Return To Player percentage (RTP) is the percentage of money the slot pays players back over time. For example, an RTP rate of 95% means that for every $100 bet, the machine pays out $95. Choosing games with higher RTP rates can increase your chances of winning.