Whether it is online or at land-based casinos, gamblers the world over love slot machines. This is because slot machines are easy to play while offering a chance for huge wins. People have been winning at slot machines for years, and the unwavering propensity for novice and pro players alike that are drawn to giving at least one whirl on a slot game machine remains ever popular.
Below we take a closer look at the biggest slot game wins experienced in 2021, be it at an online gaming portal or at a land based venue, either way, these winners found a sure-fire way to win at the slot machines on their lucky day.
Winning at Slot machine Gameplay Unpacked
Without further ado, here are our top winners from slot machine gameplay for 2021. We count them down from the winner that won the most moolah, to the winner that staked their claim regardless. Read on below for the complete top ten list for 2021.
Winner Number 1. Jamie – Took home $892,574
When Jamie, who is a resident of California, went to visit a friend in Las Vegas for a birthday celebration, he did not expect he would be going home with a sizable pot.
While at the Cosmopolitan Las Vegas on March 12, 2021, he decided to split the "National Lampoon's Vacation" slot, which ended up awarding him with the massive $892,574 Jackpot.
The slot is based on the 1983 film of the same name. The film stars Chevy Chase and is considered to be a classic road trip comedy. Guess Jamie got the last laugh, all the way to the bank!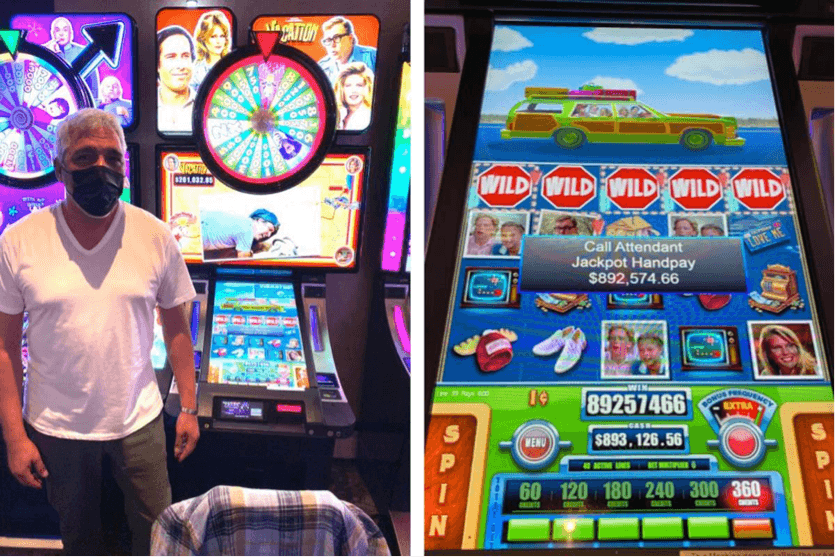 Winner Number 2: Janice - Managed to Nab $200,000
Coushatta Casino Resort in Kinder, Louisiana registered a huge win on March 6, 2021. Janice from Texas walked away with $200,000 when she hit the jackpot while playing Double Gold.
Talk about a date with lady Luck!!! Way to go, Janice!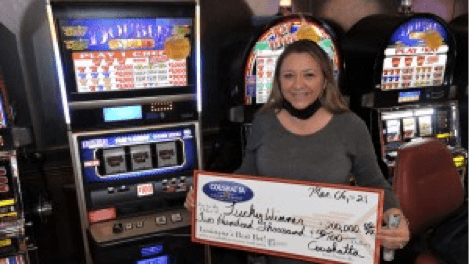 Winner Number 3: Thomas – Texan Winner of $150,000
Thomas is another lucky Texan punter who won big at the Coushatta Casino Resort. He won a jackpot of $150,000 while spinning the Five Times Pay slot on March 6, 2021.
Winner Number 4: Roshtein – Rushing to Cash Out €110,000
Roshtein is what you would call a slot influencer, meaning he is a slot enthusiast with a large social media following. He has his largest following on Twitch, where he streams his slot spinning sessions. And on a particularly lucky day in April in 2021, he won a whopping €110,000 from playing the deadwood slot.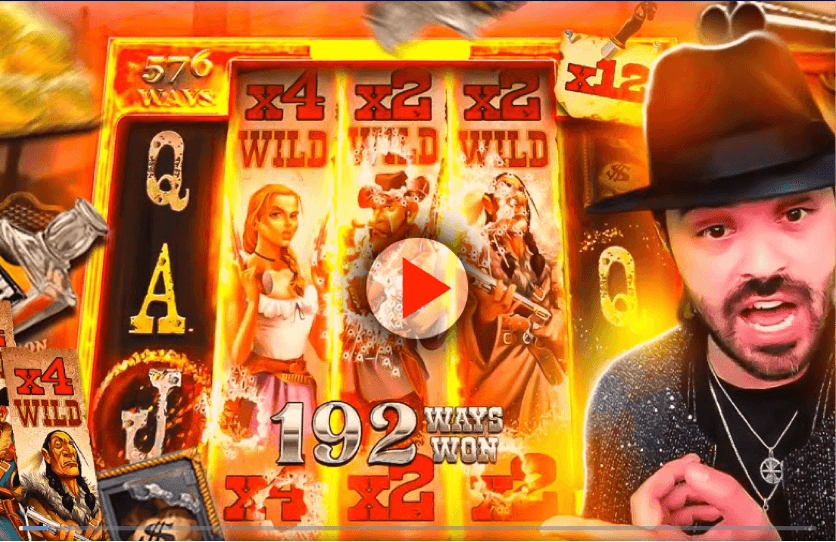 Winner Number 5: Francisca – Finding Lady Luck & $90,117
On January 17, 2021, Francisca, who is a member of the San Manuel Casino's Club Serrano walked out of the casino a happy woman with a total win of $90,117. The casino congratulated her on Facebook and Instagram for her massive win.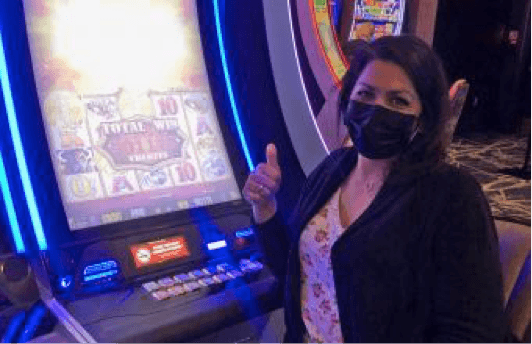 Winner Number 6: Lokoman – Streaming Into $90,000
A casino player by the name of Lokoman, who is a streamer, managed to win $90,000 in February 2021 while playing San Quentin xWays. He streams on YouTube, so he gets to see him spinning the slots and experience the thrills of winning (as well as losing).
This is a high volatility slot (96.03% RTP) that provides an opportunity to 150,000x your bet. Lokoman's strategy was to make $0.60 bets to stay in the game longer and managed to walk away with the prize through a combination of special symbols and multipliers.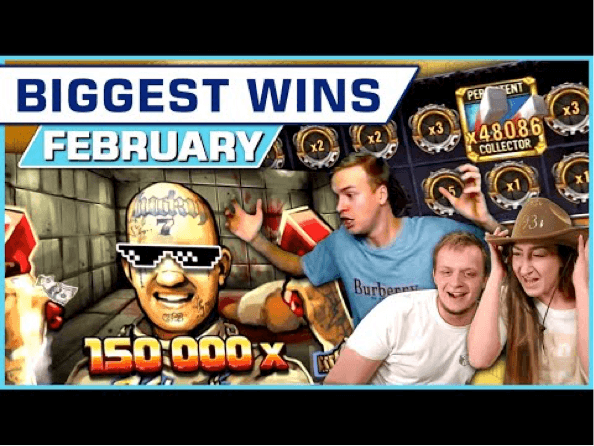 Winner Number 7: UK Casino Player – Rocking Out with £66,000
In Northern Ireland, one casino player managed to get the Punk Rocker slot cough up £66,00 by going big. The player sat down to play the slot, which has to multiply your bet by 1,500x if you are lucky, making £100 bets. He was down to his last £200, so instead of adjusting his bet strategy to keep playing longer, he decided to put it on the line by making two more bets.
The first of his last bets hit managed to trigger mystery symbols and multipliers that 432x his bet, giving the player £43,200 in winnings. Instead of cutting their losses, the player continued to spin, and with a combination of free spins and multipliers, the player managed to 660x their bet by the end of their session.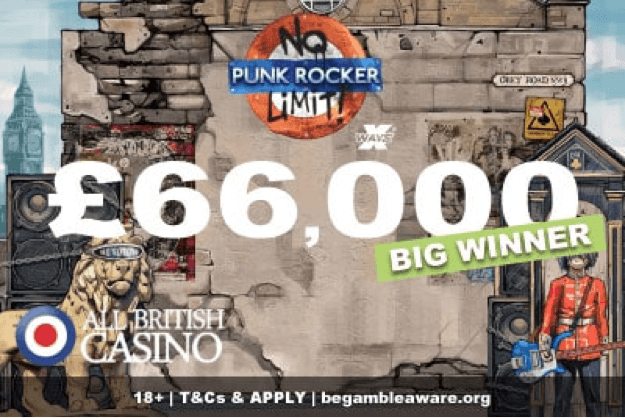 Winner Number 8: Daniel – Day Made with a $67,245 Win
San Manuel Casino took to Facebook and Instagram to congratulate another member of their Club Serrano for scoring a big win. On January 1, 2021, Daniel won $67,245. He made his big win while spinning the Enchanted Unicorn slot machine.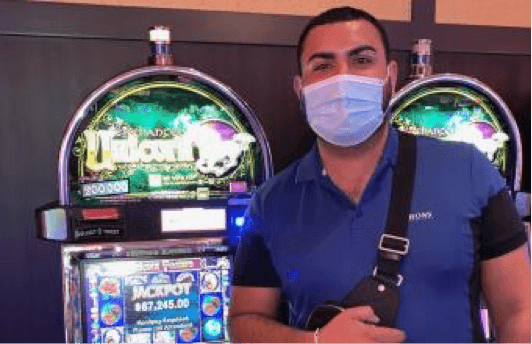 Winner Number 9: Jack – Marching Home With €34,158
Jack runs Jack's Gambling Channel on YouTube, and, like Lokoman, he won big while playing the San Quentin xWays slot in March of 2021. His total take was €34,158 on a €0.40 bet, which is 85397x his bet.
Check his video below, showcasing the winning moment in full and living color.
Winner Number 10: Jack – January Jackpot of a cool €17065.60
Earlier this year, Jack of Jack's Gambling Channel scored a big win. He was playing the goth-themed Book of Shadows. For a bet of €4, he managed to 4276x his bet, winning a total of €17065.60.
Seems that jack has got that lucky streak, when it comes to grabbing those wins in 2021! Jack of all trades? Nah, seems this Jack is a master of saying 'I won'! Winning here, there and everywhere!