Gaming trends change all the time, so it's important for developers and fans alike to identify what might be popular at any given time. A survey conducted on Canadian gamers analysed the responses on various aspects of gaming to establish a picture as to what the most popular video game themes are.

What are the Most Popular Gaming Genres?
Gaming genre popularity can be surprising and is useful to interpret trends in the video games industry and to analyse what might do well in the next gaming cycle. 21.9% of respondents enjoyed playing action/adventure video games, which ties into the idea of playing video games as escapism. The more outlandish and dramatic the action piece, the greater the level of escapism. These range from Assassin's Creed to Red Dead Redemption 2 and even the Spider-Man video game, which alludes to a world in where people love delve into their inner super-powers. The scope for action/adventure games can be varied and engage a wide cross-section of gamers.
17.6% chose casual games, such as Candy Crush, Angry Birds, or even online slots – anything that doesn't require a lot of time to play and can be done on the go. The high response rate here indicates that gaming preferences have evolved as we use gaming as a way to mitigate against boredom and to fill free time, without having to delve too deeply into it. 16.9% of people chose strategy games, while 14.7% chose sports games – both of which have dedicated fanbases.
Surprisingly, only 9% opted for battle royale games, of which Fortnite is the most popular. The low level of positive responses here could be due to the fact that battle royale might be a new addition to gamers' favourites, while more established games take pride of place in other genres. Only a slight increase of 11% chose RPGs, which suggests that the RPG fanbase is smaller, yet each individual gamer is more dedicated.
Which Game Settings are the Most Popular?
Enjoyment of a video game can often come down to the location in the game universe. There are no hard and fast rules – The Sims has done well being set in a fictional suburb, while Grand Theft Auto games do well in their changing settings. But what gaming settings do players want to connect with?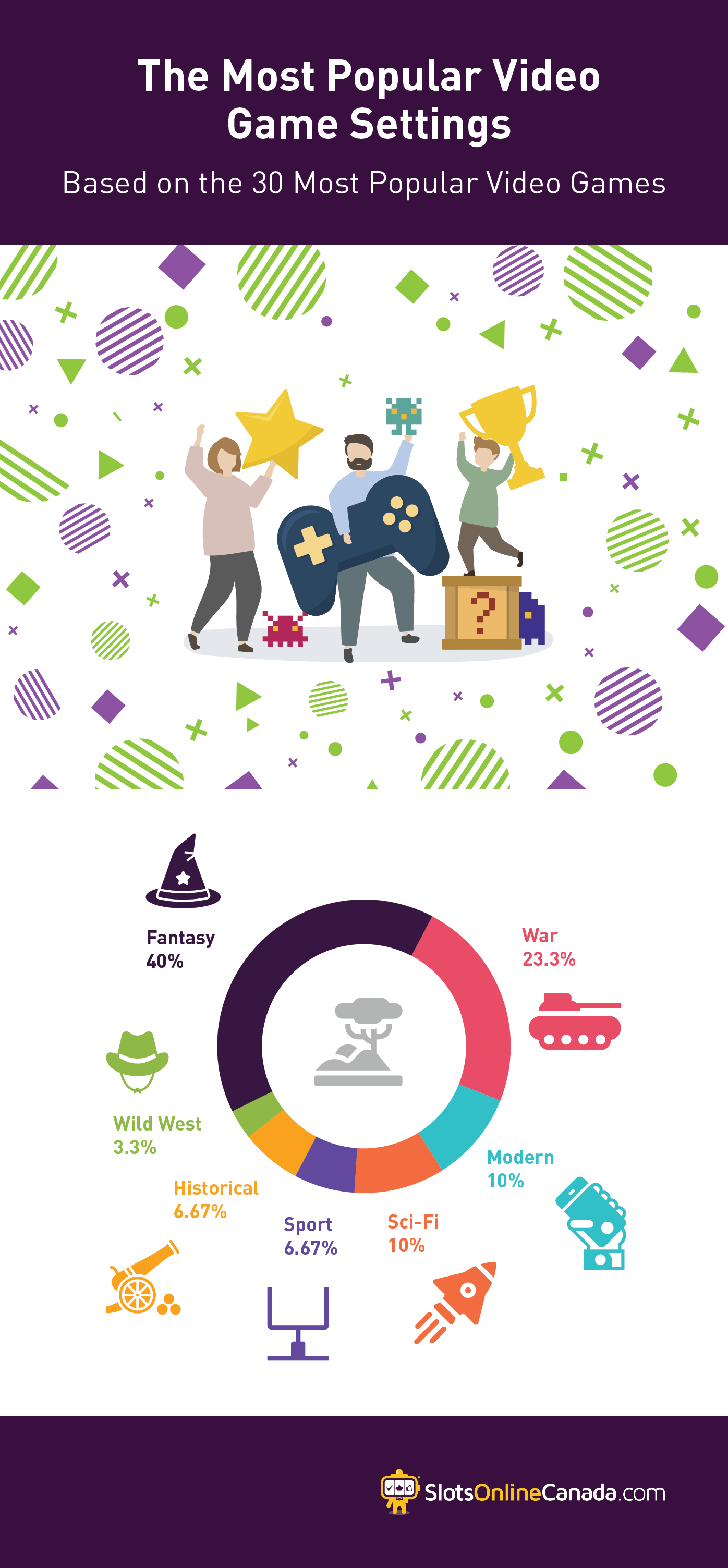 24.5% of respondents opted for fantasy settings – which can explain the popularity of games such as League of Legends and Dota 2. Fantasy settings imply there will be fantastical elements of gameplay, so the initial setting indicates what the game may be like as a known quantity. 22.2% chose sci-fi or futuristic settings, which are similar in that gamers know what to expect. 22.2% also chose historical settings – such as Age of Empires, Fallout, Red Dead Redemption, and Just Cause – which are influenced by historical events. This popularity could come through the rich backstory already present to give further layers to the game. War was a separate category, which gained 10.8% of the responses and suggests that the trend for Call of Duty style games has subsided for fantasy to take escapism to the next level.
Casual games and strategy games could take away from this some of the settings in which their games are placed. For example, it could be as simple as setting an online slot game or a strategic puzzle game in a sci-fi setting in order to evoke the feelings involved with playing in that environment.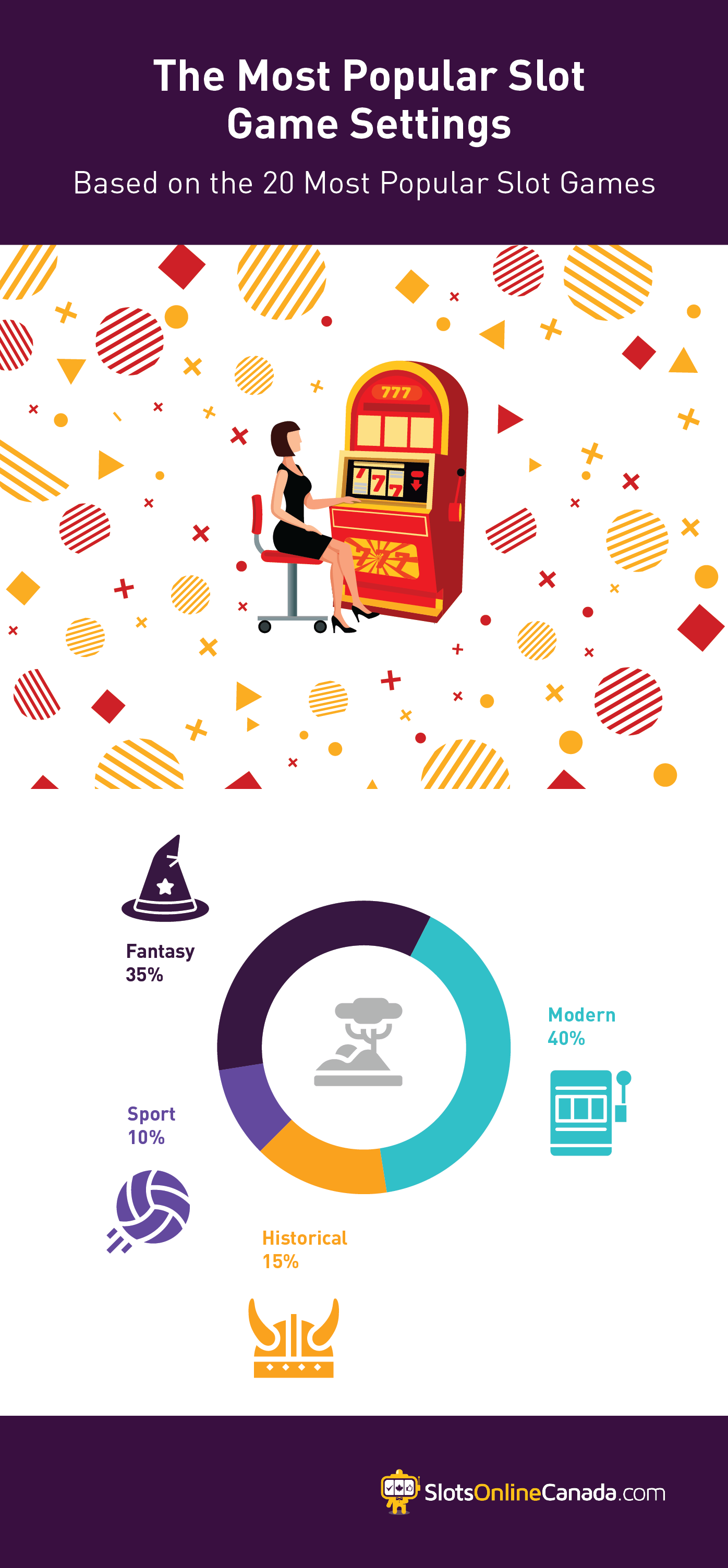 When asked if they would be more likely to play a game if it was based on an existing franchise, 68.6% opted for no, while 31.4% chose that they would. This indicates that most gamers prefer original content, while there are a handful who could be enticed into gaming through the franchise. Indeed, as gamers were the respondents, the franchise-led games could appeal to those who haven't gamed as much and would like to interact with their beloved franchise on another level. Online slots, for example, often take influence from franchises such as Game of Thrones or Jurassic World in order to give an added element to the gameplay and attract fans who might respond to these known franchises.
Real Money and Video Games
There are two styles of purchasing video games – either paying upfront for the whole game – or using a free-to-play style of micro-transactions, advertising, or additional purchases. 65.3% of players prefer the free-to-play style. This allows as much or as little money spent on the game as possible and shows that players don't mind advertising, as long as the game content isn't swamped by it. This shows a move towards a more modern form of gaming, as mobile gaming, in particular, uses this method of monetisation.
When asked whether they have played video games with a financial reward, a vast majority of 84.9% answered that they hadn't. Of those responders who had, 8.3% had played an interactive quiz. Indeed, Trivia HQ, the mobile quiz game that includes celebrity endorsements and has hundreds of players tuning in at specified times to attempt to win the jackpot is increasingly popular. 5.4% admitted to entering a tournament with a cash or material prize. Indeed, the rise of eSports leagues has increased the ability for people to enter cash tournaments with their skills coming from their gaming ability. 4% said they had played online casino games. Indeed, online casino games reflect the causal gaming elements that people have enjoyed and can also choose almost any setting or environment for the game, which means they can appeal to a wider range of gamers.
What Platforms are Gamers Using?
Identifying popular platforms for gaming – from mobile, PC, and console – could also indicate to developers what might be popular in gaming. Certain platforms lend themselves better to certain genres of gaming and certain themes.
RELATED: Revealed: the most eco-friendly games console
Of those who play video games, 35% of respondents claimed they used mobile to game on, while 30.3% opted for PC, and 25.7% for console. This slight difference in preference shows a move towards mobile gaming. Before the advent of mobile gaming, those who gamed were relegated to consoles and PC and were more invested in the games and the gaming lifestyle. Whereas mobile gaming is casual enough to make anyone a gamer.
When it comes to mobile gaming, respondents were also asked whether they would refuse to play a game if it only had a mobile browser version and no app. Of these respondents, 60.2% said they wouldn't be deterred, while 39.8% would be. This shows that the free-to-play app style of the game is important enough to players and that an app gives an added edge to the sophistication of a game. Playing on an app has the benefits of being contained in the app, memorising players' progress, and giving a seemingly easier and swifter way of accessing and playing the game.
When asked whether they would prefer a browser PC release or a retail release (either physically or digitally distributed), 52% chose the retail option. The results are fairly close, with a slight push towards retail. Likely, this figure will even out as more and more gamers are connecting with solely digital means from their browser.
How Much Time Do Gamers Spend Playing?
Finding out how long people spend gaming can also reflect the genres of game that people enjoy. 46.7% of respondents play for under an hour per week. This lends itself to casual styles of gaming and shows that appetite is there for short, sharp bursts of gaming rather than long, drawn-out campaigns. 17.1% chose that they played for 2-5 hours per week, which shows a dedication to gaming spread out across the week, but doesn't indicate whether this is in longer bursts or shorter and more spread out. Only 6.1% of gamers play for more than 20 hours per week, which shows a portion of respondents are more dedicated gamers. This information can be used to develop casual games that appeal to those gamers who play for less than an hour per week – and can be used to attract them to certain styles of gameplay that might reflect this trend.
Conclusion
The survey produced some interesting results. Ultimately, tying in all the factors questioned about, there is a definite increase in popularity for casual games, especially those set in fantasy and futuristic environs. Gamers also tend to play for shorter amounts of time, so developers can use this to design games that allow for both short-form and longer-form gaming experiences.
Players are leaning towards choosing in-app purchases for free-to-play games rather than paying up front for the game in its entirety, which gives them more control over how much or little they might want to spend to advance further in the game. The majority also haven't attempted to play games for money, but this could change as gaming incorporate monetization methods and digital payments increase.
Gaming trends have definitely changed with the advent of mobile gaming, but for some of the gaming classics, things will likely never change.