A slots bonus feature is a game, which can be triggered at any time and provides the player with an additional opportunity to win. Slot players should stay alert for these features and take advantage of them when they arise.
In this article, we'll introduce you to some of the most well-known online slots bonus features, as well as how they work and why they're worth playing!
Why Slots Offer Bonus Features?
Online casinos want their customers to stay at their site as long as possible, wagering as much money as possible. Over time, if a customer regularly plays without playing any other casino games – just slots – they might become bored and quit frequently hitting the cash out button because there's nothing else going on. Casinos have realized that offering multipliers and mystery features all but eliminates this problem. Slot machines with lots of features will typically see players playing for much longer. This is why in order to keep things fresh for returning players, online slots developers add new exciting features all the time.
Whether you are playing video slots or classic online slots, enjoying a relaxed game at home, or playing slots on your mobile device, bonus features add a whole new dimension to the game.
The 7 Main Types of Slot Bonuses - Explore Them All!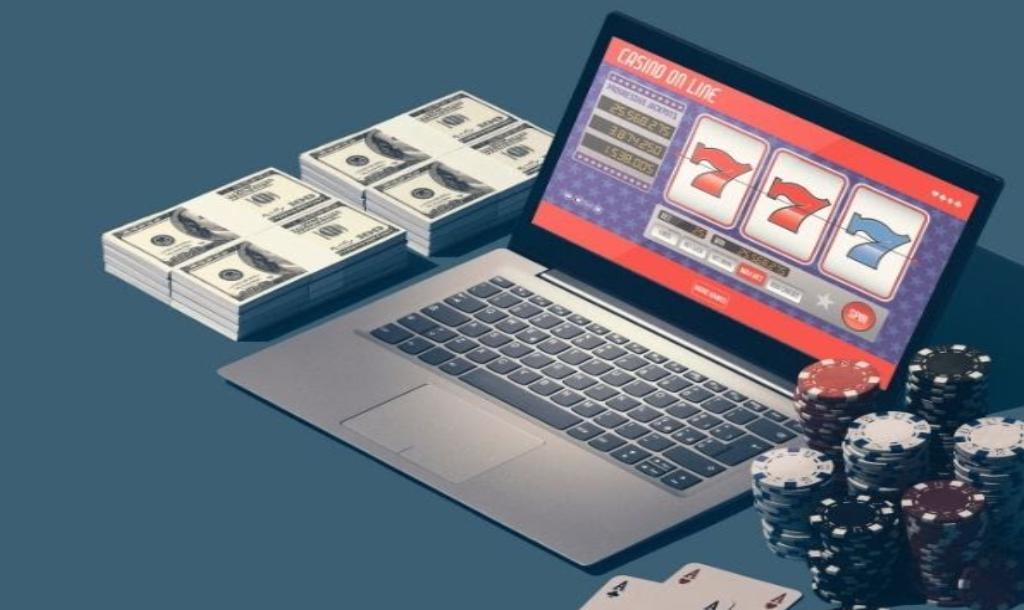 Now that we've told you why slot machines have bonus features, it's only fair that we tell you what these features are. Typically, when playing any slot game on an online casino, you have the opportunity to activate a number of different special features. On some occasions, these can help boost your winnings and allow for enhanced gameplay. Make sure you check the paytable of the real money slot game you are playing to discover what bonuses you can get, and be sure to read the game rules carefully.
The Seven most popular types of bonus features are detailed below:
Free Spin Bonuses
Free spin bonuses give players an added number of games for free. Players love this feature as it can provide them with added wagers on top of the ones they place themselves at no extra cost or risk. The number of free spins awarded in relation to the original bet will vary from game to game. Free spins are typically awarded after a set number of symbols have been revealed.
Wild Symbols
A wild symbol is the most common type of bonus feature available on slots at online casinos. It can stand in for other symbols on a reel and help you win an extra payline or two. Also, it's common for a wild symbol to have a unique effect on the reels too, such as triggering an additional free spin feature.
An expanding wild is another type of wild symbol, which expands on any spin to cover an entire reel in wilds. This creates more chances for players to score big, increasing their chances of getting more combos across the reels.
You might also find sticky wilds, a special type of wild symbol that remains on the reels for more than one spin, increasing your chances of landing winning combinations.
Scatter Symbols
A scatter symbol doesn't need to line up on an active payline for it to land a payout. It isn't linked to any particular reel position, but instead, it will unlock payouts whenever they appear anywhere across the reels. Scatter symbols are often used to activate bonus rounds, so if you come across a slot game with lots of scatter symbols on the reels, it's likely that some kind of secret feature will be activated.
Mystery Features
A mystery feature is a bonus round, which may award players with anywhere from 2x to 100x their bet or more. You'll never know what you might win until the entire feature is played out – it's a thrilling mystery that keeps players coming back for more over and over again. As a general rule, if there's a secret to be unlocked, it will have something to do with finding secret objects scattered across the reels, but this isn't always the case. In some instances, your main aim will be to defeat an enemy or complete a mini-game within the mystery round itself.
Gamble Features
A Gamble Feature is an extra game played between rounds of the main game, which allows you to double or quadruple your prize money if you make the right guess. Exceeding the correct guess will result in losing all of your winnings for that round, so it's advised that players use this feature very sparingly.
Multipliers
Multipliers are symbols that multiply a winning bet by a certain amount. The more multipliers there are, the higher your payout will be. This is a great way to boost your return on a simple winning payline; the big prizes that can potentially be won with multipliers make this type of bonus a favourite feature with slot players.
Mini-games and Bonus Rounds
These are essentially two games in one, which can occur once you've activated a special feature. The mini-game can consist of anything from spinning a wheel to an involved, multi-stage game where you'll have to deal with puzzles and obstacles. You may also win extra spins or credits as well as cash prizes. These are perhaps the most exciting part about playing slots online, simply because there's no telling what might happen.
As you can see from some of these examples, there are multiple ways to make use of bonus features during gameplay! Make sure you do your due diligence before starting, as it's important to understand how each one works and if it's right for you or not - after all, who wants to waste a potentially lucrative opportunity?
Conclusion - Slots Are Addictive Enough Without Bonuses
Pretty much every slot game you will find at an online casino will have some sort of bonus to make the game more exciting. While some slot lovers will search out the bonuses, others will be looking for progressive jackpot slots, multi payline slots or budget players penny slots. The best of these games have excellent graphics, sound, and gameplay, making them not just fun to play but also easy and enjoyable.
Don't forget to check the paytable of the real money slot game you're playing, as different games may come with different types of bonuses attached. The best online casinos will tell you all this information before you start playing. Pick from our recommended sites to enjoy the best online casinos with bonuses today.