Canada's casino landscape is as bustling as ever with thrilling developments happening daily. Sit back and relax as we take you through the most topical stories of the past week.
New Games
Greentube's Watery Winning Ways
NOVOMATIC's Digital Gaming and Entertainment division, Greentube, travels beneath the waves to bring you a mystical undersea adventure in Lord of the Ocean 10: Win Ways.
This new title is a new addition to the popular Lord of the Ocean slot series by the same developer and is enhanced with an additional set of reels and the thrilling 10 Series Win Ways mechanic. The effect of these changes is apparent when you experience a richer gameplay experience with more rewards.
Look out for the Transferring Wilds that duplicate themselves to corresponding positions on the second reel set. Trigger the bonus round with at least three Scatter symbols on the odd-numbered reels and claim up to twenty free spins with a special expanding symbol.
Can't seem to get enough scatters? The Buy Bonus feature takes you straight to the bonus round in exchange for a fixed amount from your bankroll.
Steve Cross, the Director of Games Development and Operations at Greentube, said,
"The original Lord of the Ocean still proves to be a huge hit with players and it's great to be able to refresh and breathe new life into a much-loved title. The addition of the 10 Series Win Ways™ mechanic presents new possibilities and adds to the on-screen action. It's a game we believe will resonate with both existing and new fans of the underwater hit and we very much look forward to seeing how it performs in markets worldwide."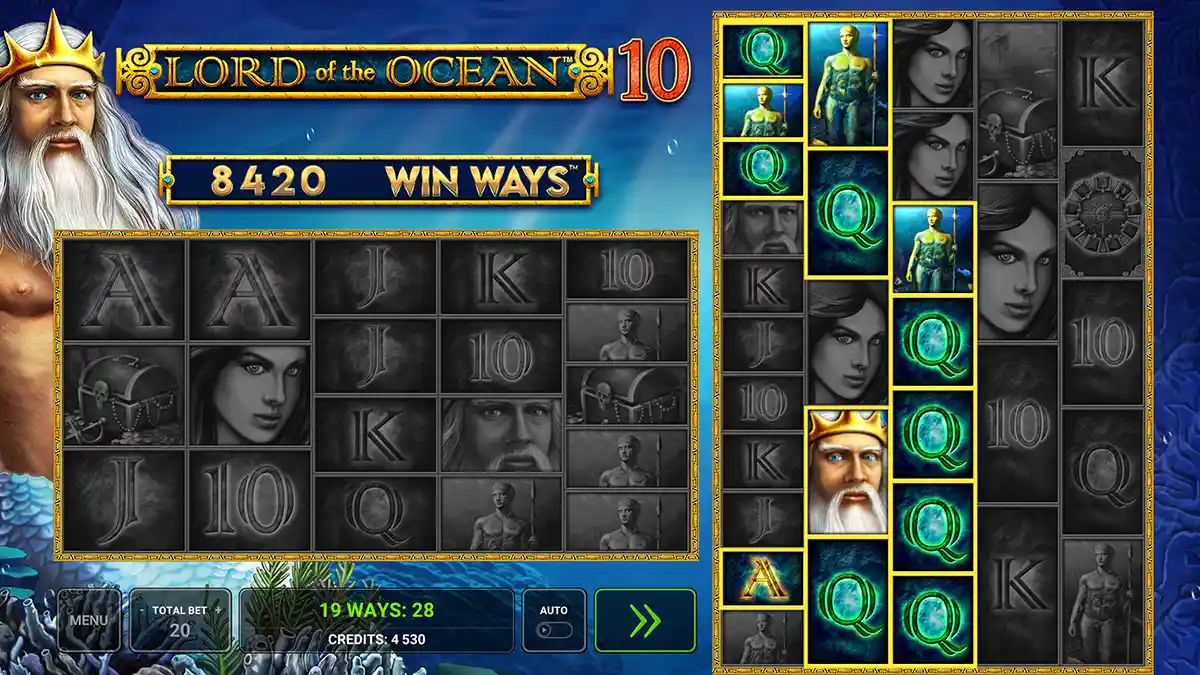 Kick Up Some Dust with Relax
Relax Gaming, invites you to rev up your hog and head out on a journey filled with peril and prizes. The developer's new Dead Rider's Trail slot places you in the ranks of an outlaw biker gang in a high volatility 6×6 reel adventure, boasting a maximum possible payout of 50 561x your bet.
Blast stone blockers away with winning combos to activate the Feature Wheel, and claim access to Free Spins, the Bonus Trail, or the Super Bonus Trail.
The free spins are action-packed with bomb-enhanced stone blocks that explode and transform surrounding symbols.
The Bonus Trail is a board-game style feature where you move up to six spaces each turn. Your precious fuel runs out with each move so make sure to pick up some cans so you can collect multipliers worth up to 1000x as you progress. A variety of special modifiers help you along your way to massive prizes.
The Super Bonus round starts you off with a golden truck that increases your chances of triggering higher tier features and offers a top prize of 50,000x your bet.
Simon Hammon, the CEO of Relax Gaming, commented,
"Our development team has once again outdone themselves with this feature-packed thrill ride. They've injected this game with all the excitement associated with biker culture and we can't wait for players to join the gang. This high-paced experience exemplifies Relax Gaming's continued commitment to driving differentiation. That, combined with the stunning visuals and heart-pounding soundtrack, makes me confident we have another winner on our hands."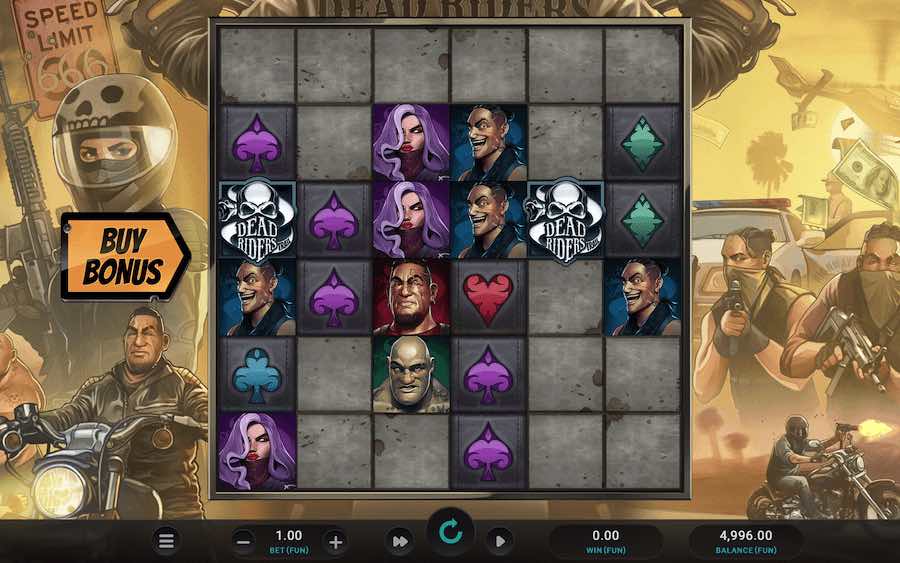 Winners
First Timer Hits the Big Time
It's not often that we get anything right on our first try, but one lucky Ontario resident had the best possible beginner's luck ever. Nathaniel Marksman from Mississauga claimed a superb $1 million win with his first-ever Lotto Max ticket purchase.
The prize was from the June 3rd draw of the contest which is operated by the Ontario Lottery and Gaming Corporation (OLG).
Marksman showed up at the OLG's Prize Centre in Toronto to collect his winnings and shared that he was still in disbelief at his good fortune.
"I thought the machine was broken while checking my ticket at the store after seeing all the zeroes. I asked the clerk for help, and he told me it wasn't broken. I was shocked and surprised, then I got in my car and cried happy tears," he recalled.
The 24-year-old toy-store worker revealed that while he has a few plans for himself, he intends to use some of the money to pay off his mother's mortgage, while another portion will go to his brother to help secure his niece and nephew's future. While his intentions are charitable, Marksman also plans to ensure that his own life is one of comfort.
"I feel I have a chance to live better," he concluded.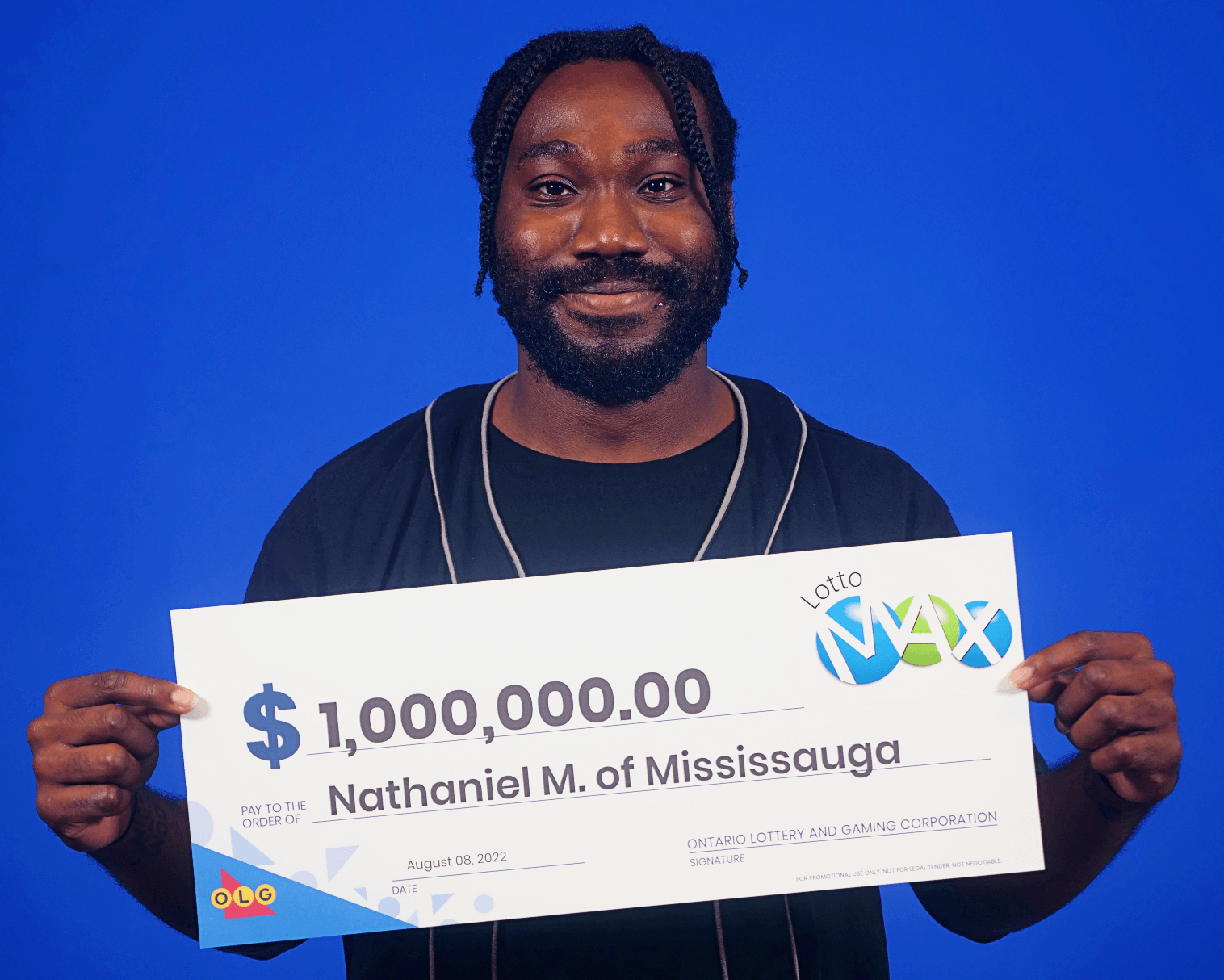 Doubt Turns to Joy
A healthy amount of scepticism soon turned to elation for a lucky BC couple.
Chad Matty from Port Coquitlam was resting at home when a routine check of BCLC's PlayNow site revealed that he had won a $500,000 extra prize from the Daily Grand Draw on August 4, 2022.
"I was at home when I found out I won. My wife asked me if it was a scam, and once she knew it wasn't, we were both very excited. When I first found out I had won, I didn't believe it. It's hard to believe it's real until you have the money in hand," Matty shared
Matty is just one of many new winners who find themselves sitting on small fortunes in BC, with lottery players from the province having claimed over $4.7 million in prizes from Daily Grand this year so far.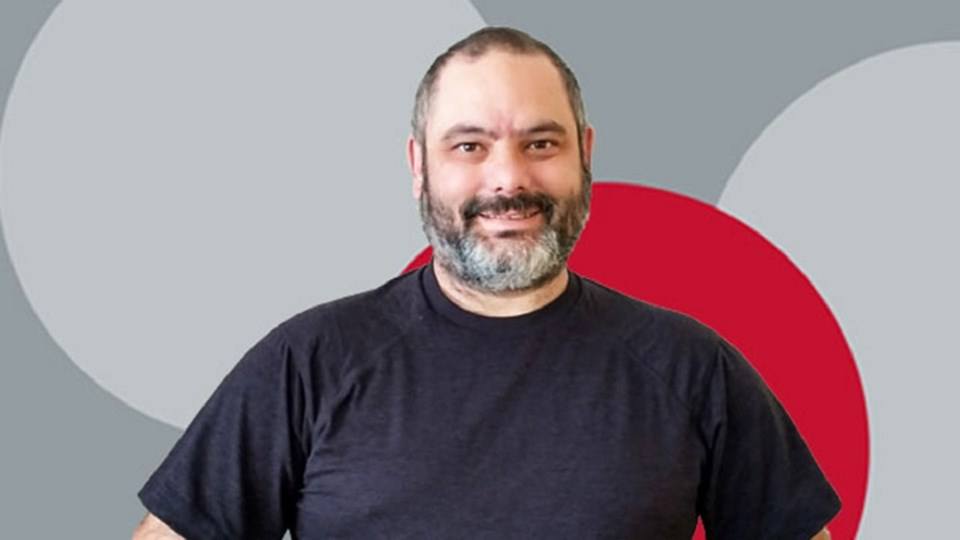 Local Casino News
Sweet News from the OLG
The Ontario Lottery & Gaming Corporation (OLG) is giving you the chance to taste the essence of being a millionaire with a new enticing range of Lotto Max Dream Bar ice creams.
This tasty new initiative is in partnership with Toronto-based ice cream shop, Creamery X, and includes four intriguing flavours, available at special locations across the province.
The flavours are Rare Oil Painting, Private Island, Designer Handbag, and Grail Sneaker, taking on the names of items that only the richest of the rich could afford.
The Rare Oil Painting flavour includes a hint of olive oil, with fresh mid-tannins, and the Private Island flavour features salty undertones, with Konbu seaweed, lychee, and orange blossom.
The Designer Handbag option offers a leathery, smoky flavour with floral hints, and the Grail Sneaker is a chocolate-lovers delight with rubbery accents.
If you have an adventurous palate, the Lotto Max Dream Bars are available now at special Lotto Max Dreamery pop-up stores across Ontario. Each ice cream bar includes a scannable Lotto Max free play code and will only cost you $5 each, but you have to be at least 18 years old to get your hands on one.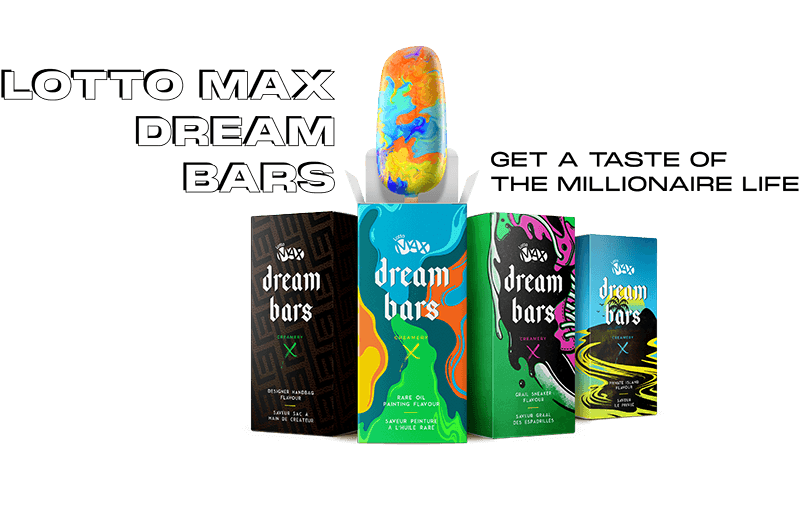 Scientific Games celebrates Loto-Québec Tie-up
The staff at Scientific Games' Hochelaga-Maisonneuve facility in Montreal have a lot to celebrate, with the news that their employer has signed a new deal with Loto-Québec. The agreement will see the gaming provider become the primary partner of the Crown corporation, usurping Pollard Banknote, which has been providing close to 80% of the Crown's instant ticket games since 2014.
With this new development, the U.S.-based Scientific Games is now Loto-Québec's main ticket provider.
The provider's Vice President for Canada, Marc-André Doyen, said that the company is thrilled with the new contract and that the company's mission is to meet customers' needs while upholding the highest standards.