More modern slots feature 5 reels and multiple paylines often as high as 25 and here's where the fun really starts! Paylines occur after you have spun the reels and can show up in a variety of arrangements; zigzag, diagonally or the usual straight line. Naturally, this also means lots more ways to win!
How do 243 ways slots work?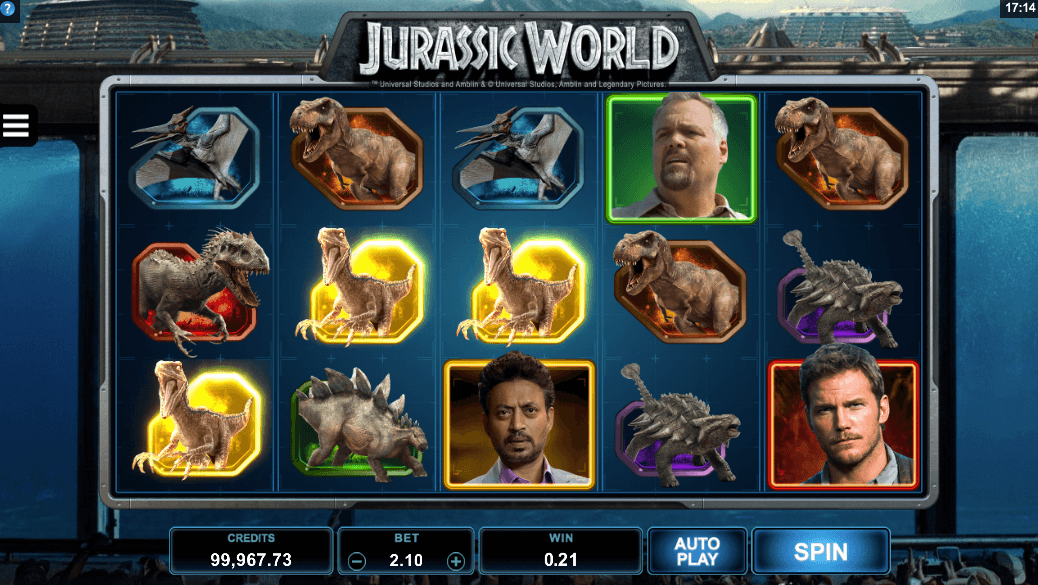 To create winning combinations you need matching symbols to appear adjacent to each other on the reels. So for example, if the same icon shows up anywhere on reel 1, 2, and 3 you have landed a winner. Below you will see an example of a win as the Dinosaur appears on Reel 1, Reel 2 and Reel 3. Your win naturally increases should that icon also appear on reels 4 and 5. Every spin of the reels offers one of 243 potential payouts, regardless of how much you wagered per bet. On top of that, 243-way slots frequently include wilds, scatters and bonus features. The seasoned gambler will know what these are, but for the newbies here's a quick breakdown:
Wilds symbols can substitute any other symbol on the reels, aside from the scatters. In other words, if you land 4 matching symbols next to each other plus a wild, you are awarded a 5-of-a-kind win.
Scatters trigger a payout irrespective of the payline. They can appear as special symbols, or turn symbols into adjacent scatter symbols, depending on the type of slot you're playing.
Bonus features offer players additional spins or other fantastic ways to expand their winnings. Thanks to the awesome graphics software employed in 243 way slots, these features are always exciting and a big reason why these types of slots are so popular. For example, one such game with exceptional bonus features is Lucky Leprechaun.