Scatter symbols are a slot player's best friend, which is why many software providers include them in their video slots. Many slots usually have a couple of bonus features, and Scatter symbols are the means through which they are unlocked. Once players see a Scatter appear on the screen, they know rewards are coming.
If you happen to come across a scatter, you will definitely know it since these symbols usually stand out visually. While some can appear basic, others are uniquely designed to fit the theme of the slot. These particular slot games tend to be weird but in a good way.
Here are 10 such weird scatter symbols that have stopped us in our tracks;
1. Lion Door Knocker – Immortal Romance Slot Game
Immortal Romance is a slot that capitalizes on the vampire romance genre that was popularized by the likes of Twilight and The Vampire Diaries. It is one of the most popular video slots ever developed. It was created by Microgaming and is a five-reel, 243-payline slot.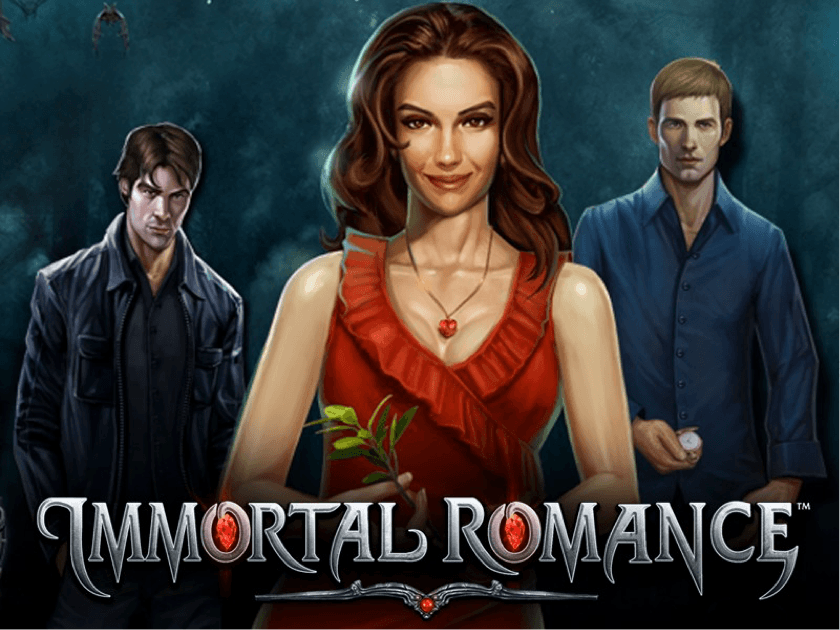 The game is a visual spectacle, from the sprite work to the animations to the themes, which is set against a Gothic and Victorian backdrop.
The scatter is a lion door knocker. It is gold and features a full-maned lion biting on a door knock. Once three or more of these appear on the screen, the Chamber of Spins bonus feature is unlocked, awarding the player with various free spins.
2. The Iron Throne – Game of Thrones Slot Game
Games of Thrones is a series of critically acclaimed books. It was later adapted to a TV show that was beloved by both critics and mainstream audiences. This slot is set in the world of the TV series. The slot features five reels and 243 ways to win.
It features fan favorites from the show acting as a symbol, including Tyrion Lannister, Khaleesi, John Snow and Cersei Lannister.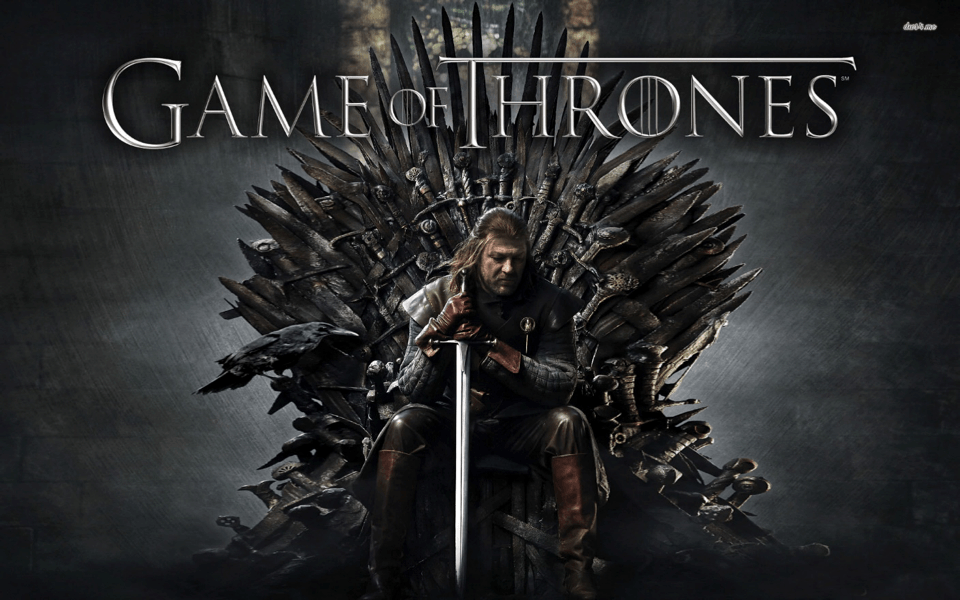 But the standout symbol is the Iron Throne itself. It is a menacing-looking throne believed to have been fashioned from a thousand human bones and knives.
Whoever sits on it, rules all of Westeros. And it also rewards the player who managed to land three or more of them with free spins.
3. Book of Oz – Book of Oz Slot Game
This slot is based on the Wizard of Oz books. They tell the tale of Dorothy, a girl from Kansas who is transported to the magical world of Oz during a tornado. Her quest is to find the Wizard, who will grant her wish to return home.
Dorothy is one of the symbols. She is joined by the rest of the gang: Toto (her little dog), Scarecrow, Tin Man and Cowardly Lion. This five-reel, 10-payline slot was developed by Microgaming.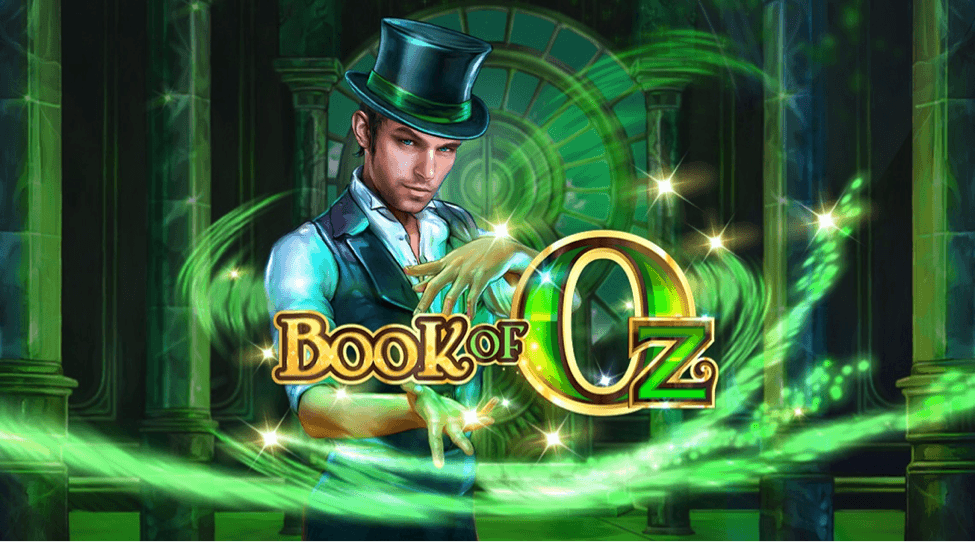 Players will notice the Scatter symbol, even without looking at the paytable. It is a golden book with the words "Oz" written on it in a stylized green font with a gold outline. It also acts as the Wild.
The Scatter symbols award the player with 10-25 free spins when they manage to land three or more of them.
4. Lara Croft – Lara Croft: Temples and Tombs Slot Game
This is a five-reel, three-reel slot with 15 paylines developed by Microgaming (yet again!). It is based on one of the most iconic video game characters: Lara Croft.
Players join Lara on this exciting quest to discover hidden treasures in temples and tombs while avoiding traps and tigers. It is a great game for anyone who loves the Tomb Raiders games, especially the original Lara Croft design.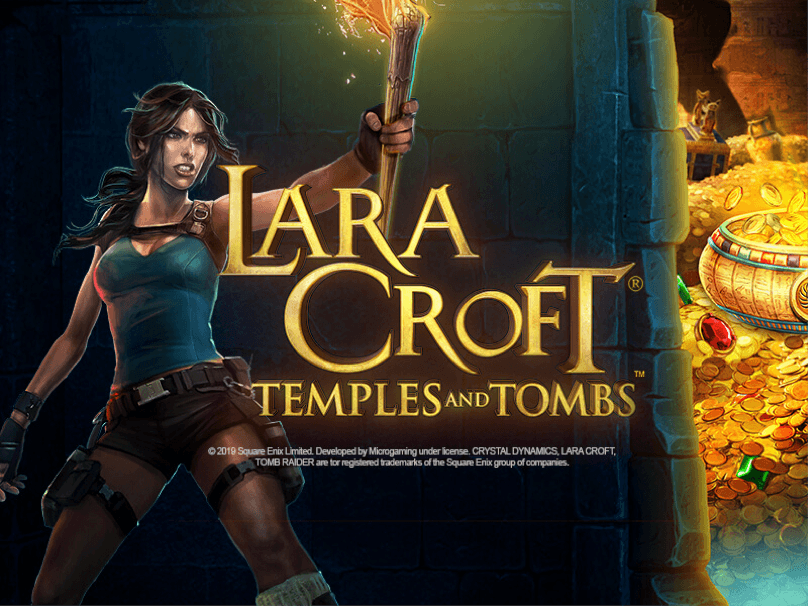 Weirdly enough, Lara is not just your regular symbol in the game. She is the scatter, meaning that seeing her is a special occasion. When you land three or more Lara Croft symbols anywhere on the reels, you will unlock 10 free spins.
5. Golden Book of the Dead – Book of the Dead Slot Game
Any game based on Ancient Egypt is bound to have weird symbols, and Book of the Dead is no exception. This slot features five reels and 10 paylines. It was developed by PlaynGo and it invites you to come along on the adventures of Rich Wild, a treasure hunter and explorer.
In Ancient Egypt, the Book of Dead was a text that contained spells that helped the souls of the dead navigate the afterlife. So, you know it is not a normal-looking book. In this slot, it is a golden book with a scarab in the middle and eagle wings.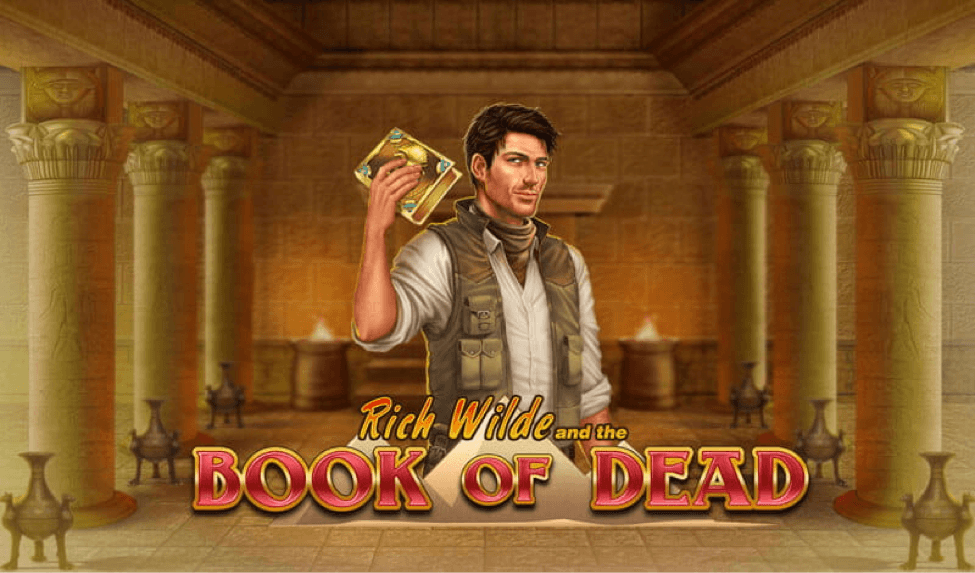 The Golden Book of the Dead acts as both the Wild and the Scatter. As a Scatter, it unlocks 10 free spins, as well as the Expanding Wild.
6. Black Ninja – The Ninja Slot Game
Developed by Endorphina, The Ninja is a slot game that pays homage to the action movies of the 1980s. This five-reel, 20-payline slot features these master assassins and mercenaries as symbols.
The most feared among these spies was the Black Ninja. Normally, you will be seeing the Red, Blue and Yellow Ninjas as regular symbols. But when the Black Ninja comes on screen, your luck might just change.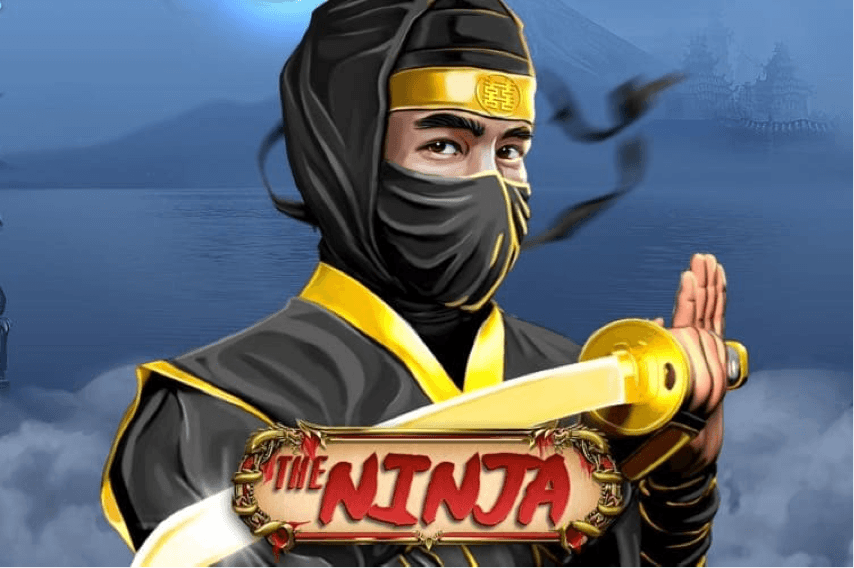 When one or two Black Ninjas are generated, they become Wild. Three or more of them will unlock the slot's free spin feature. During the free spins round, you will see the Black Ninja in full and he will put on a martial arts display.
7. Golden Tree – The Secret of the Stones Slot Game
The Secret of the Stones was developed by NetEnt and features strong mystical themes. It has five reels, 25 paylines and was inspired by Stonehenge. It is a unique take on the druid theory – specifically, that Stonehenge acted as a gateway that the druids used to access the Stone Garden.
The Scatter of the slot is a beautiful golden tree with the words "SCATTER" written on top. You need at least three of them to unlock the free spins feature.
The number of golden trees you land determines the number of free spins you get. That means four golden trees give you four free spins and so on.
However, what is unique about this free spin round is that you also get a mini game where you get to pick stones from the Stone Garden. Pick the right stones and you will get prizes such as extra free spins, multipliers and Wilds.
8. Pair of Colts – Dead or Alive II Slot Game
Dead or Alive is a beloved slot that was developed by NetEnt. It is set in the Wild West, which was a time of outlaws and gunslingers. It proved so popular that NetEnt released a sequel: Dead or Alive II.
The Dead or Alive II slot has five reels and nine paylines. Before it was released, it became one of the most highly anticipated slots. Symbols in the feature include Wild West favorites like Billy the Kid, Della Rose and Jesse James.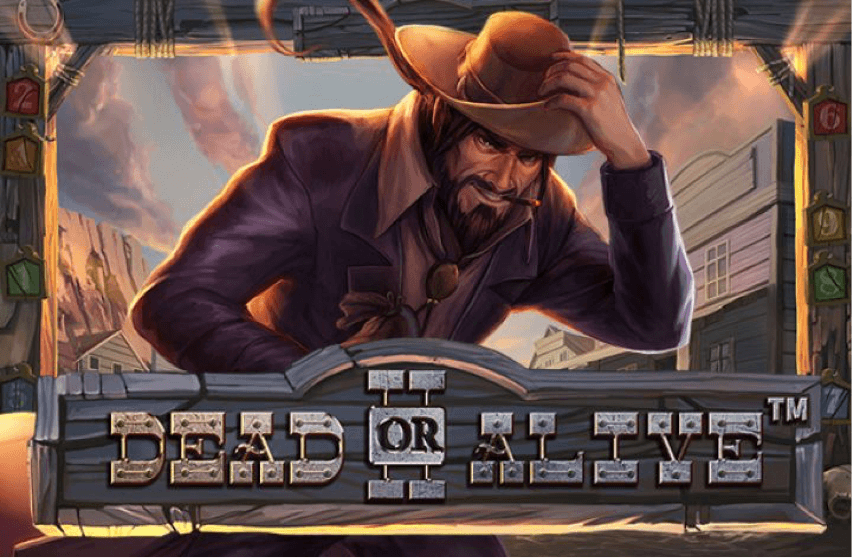 If there is one thing that outlaws love, it is getting some loot during heist and holdups while experiencing the thrills of a lawless life. Just look out for the sheriff.
Once you see the weird bull skull with a pair of colts, you will know that you have hit the Scatter symbol. Get a minimum of three and you will be spinning for free for a couple of turns. There are three free spin features in the game: Train Heist, High Noon and Old Saloon.
9. Blue and Red Shield – Vikings Slot Game
Before 2013, no one would have imagined that the stories of Vikings would make for good TV without any fantasy elements. However, that is what the History Channel managed to do with the compelling and long-running show simply named Vikings.
Now, slot players can enjoy this historical epic on their favorite online casino courtesy of NetEnt. Vikings is a five-reel, 243-payline slot that features Ragnar, Bjorn, Largetha, Floki and Rollo as Symbols.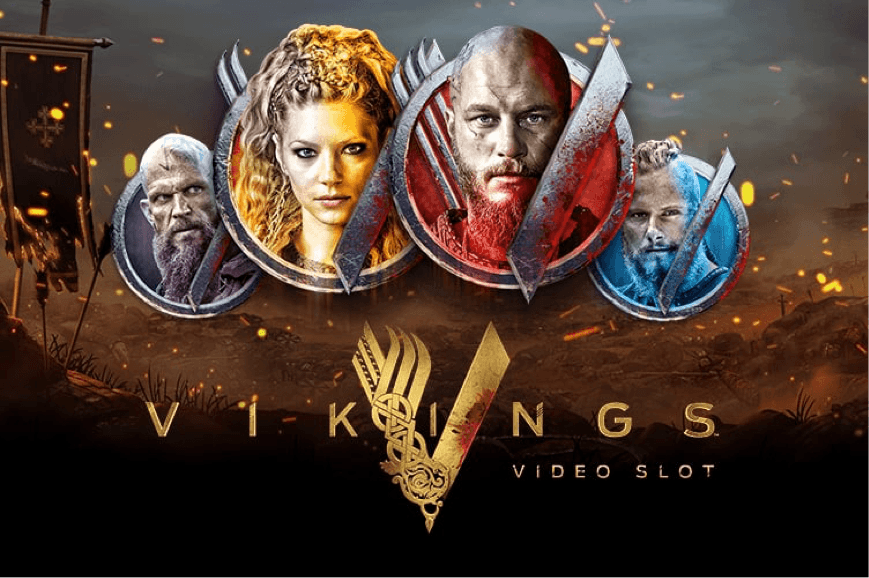 The Scatter symbol for Vikings is a blue and red shield with the words "RAID SPINS" on it. Get three or more and you unlock the Raids Spin feature. This transforms the slot into a seven-reel, five-row game and increases the paylines to a whopping 78,125.
This is all on top of unlocking seven free Raid Spins.
10. Jumanji Board Game – Jumanji Slot Game
Jumanji has seen a bit of resurgence as of late, thanks to "Welcome to the Jungle" starring The Rock and Kevin Hart. But this slot developed by NetEnt is inspired by the 1995 original starring Robin Williams.
The Scatter in the game is the board game itself. This is enough to tell you how special that symbol is. As with any other slot, you need to generate three or more of them, which awards you free spins.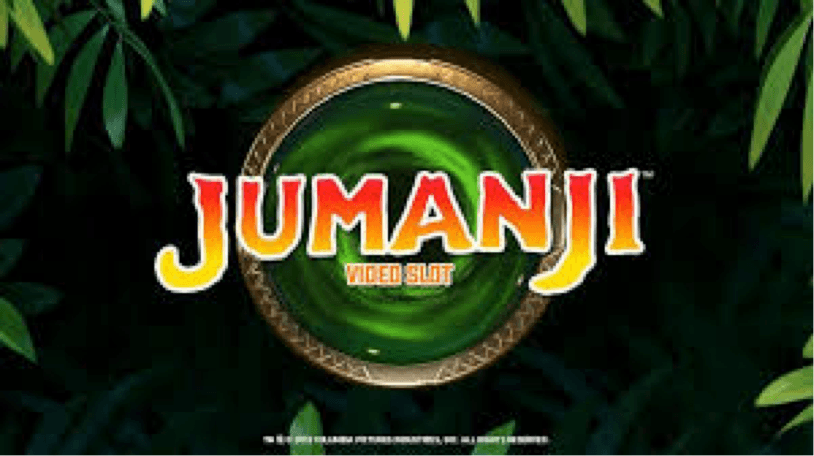 The free spins here are implemented differently than in other games. First, the Jumanji board game appears with four free spin features in the corner. You will roll the dice and, depending on the outcome, the token will move and land on a specific spin feature, triggering it in the process.
The free spin features are Vines Free Spins, Stampede Free Spins, Monsoon Free Spins and Monkey Free Spins.
In Conclusion
There are much more weird scatter symbols out there, but these 10 have some interesting design and/or functionality. Scatters an expected part of any slot machine these days. It is nice when software providers put some thought and creativity into them to make them stand out in weird ways.