With such a huge variety of online slots available to play at online casinos, it can be hard for players to know where to start. They may discover they like a game and want to play similar titles. For this reason, it's wise for players to pay attention to which software developer made a certain title and seek out other games made by them. A lot of casinos use the major developers as a selling point to attract players to their site. Microgaming, NetEnt, and Playtech are the three big players in the iGaming industry, and they each have something unique to offer.

Microgaming

Microgaming has been around since the very beginning. Indeed, the Isle of Man-based company claims to have developed the world's first true online casino software in 1994, and has been providing operators with comprehensive and fully functioning sites since then. Microgaming casinos encompass all the best-known casino games including table offerings like blackjack and roulette, and various slot games.
With slots being by far the most popular gambling choice for online casino players, the iGaming developer led by CEO John Coleman has decided to put a heavy focus on this genre of game. Microgaming was responsible for helping to popularise progressive jackpot games, on which the pay-outs can be considerably higher than those of normal machines.
One of the company's flagship games is Mega Moolah, which has become a major selling point for online casinos. This is because it broke the record for the highest jackpot ever in 2009 when one lucky winner won $6,374,434. The record has been broken again numerous times since then, on various progressive jackpot machines including Mega Moolah.
One of the most popular Microgaming slots in recent years is Game of Thrones, which piggybacked on the success of the HBO series. Microgaming has also picked up various awards for its products over the years. Their Jurassic Park slot game was the first online slot to use parallax scrolling effects on the reels, and this feature earned the company the Digital Product of the Year award at the Global Gaming Awards in 2015. At the same event, the company also picked up the Digital Gaming Innovation award for its forays into virtual reality.
Microgaming clearly has a vision for the future of online casinos, and has developed VR Roulette with that in mind. The game puts players in a virtual scenario with an automated croupier at a roulette table. Those who tested the game provided positive feedback, and it suggests that Microgaming could one day work towards creating a full VR casino experience.
NetEnt

NetEnt started as Net Entertainment and opted to change to the shorter version of the name in 2015. It has been around for almost as long as Microgaming and was founded in 1996 just as the online casino industry was beginning to get going. The Swedish developer, which is based in Stockholm, has a wealth of experience in the gambling sector and has used that to become one of the paramount players in the business. It primarily deals in online casino software and is the supplier to a number of the biggest operators.
Some of NetEnt's best slots include Starburst and Gonzo's Quest. Starburst was initially met with negative reviews due to its simplicity, but this actually ended up working out in the game's favour. It not only brought about nostalgic feelings in older players, but it also acted as an easy gateway slot for new players. For this reason, a vast number of online casinos offered Starburst in their promotions as a way to attract beginners.
Gonzo's Quest hit the market in 2011, and this innovative offering helped bring more story-based content to the iGaming market. Alongside featuring an iconic character, it also introduced a new gameplay effect. This was the avalanche feature that replaced the traditional spinning reels.
More recently, NetEnt has become known for its original range of musical slots known as the NetEnt Rocks series. The company has taken some of the most famous acts of all time, including Guns N' Roses and Motorhead, and immortalised them on the reels. The games include some of the best-loved songs from the bands.
NetEnt is looking to the future and is one of the early pioneers of virtual reality slot games. The company has already developed Jack's World VR and Gonzo's Quest VR, and will be well-placed to market its offerings to online casinos if VR technology takes off.
Playtech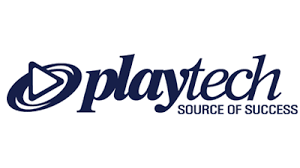 The third developer on this list is Playtech, another well-known giant of the iGaming industry. The company has been about since the early days of online casinos as well, but is the youngest in this list. It was founded by Teddy Sagi in 1999, but the Israeli businessman floated it in 2006 and scaled down his holdings to 4.6 percent. Alan Jackson is the current chairman of the company, with Mor Weizer as the CEO.
Playtech swiftly grew to become the largest developer of web and mobile application software to the iGaming industry and, like Microgaming and NetEnt, has always placed a heavy focus on slots. It has become renowned for its slots based on superheroes and had a contract with Marvel Comics which finished in 2017. Prior to that, some of the most popular games were Spider-Man and Captain America. These have all been pulled from online casinos now, but the developer used that experience to create a new range.
More recently, Playtech struck a deal with Warner Bros to create content based on DC Comics characters. Some of the most-played games from this series include Batman V Superman: Dawn of Justice and Suicide Squad. The slots have become renowned for bringing players into the fantastical comic book universe and allowing them to experience features of the characters. For example, the Incredible Hulk slot had a rage mode in which Hulk would smash vehicles.
Conclusion
When it comes to looking for a new slot to play, it is a good idea to watch out for content from these giants. They have been in the business so long that few can rival them.