The biggest event in football is just around the corner as Super Bowl LVIIapproaches with fans across the world preparing themselves for the spectacle between the Kansas City Chiefs and Philadelphia Eagles.
As we approach one of the greatest Sundays on the sporting calendar, fans will frantically scramble to get their hands on tickets and gameday merchandise.
However, we all know how difficult it is to get hold of tickets for these events, so SlotsOnlineCanada.com decided to look at some other valuable Super Bowl-related items for fans and collectors to consider.
Using Average Finder, our data found that a Super Bowl jersey signed by the legendary Tom Brady would cost, on average, over $50,000. This was seven times higher than the next item: a Super Bowl game ball.
Seeing Brady involved in the rankings should come as no surprise as the legendary quarterback has played in and won more Super Bowls than any other player. In fact, using the average price, buying a signed Brady jersey for every Super Bowl he has played in would cost buyers over $500,000.
The Most Expensive Super Bowl Merchandise
To own a piece of Super Bowl history, football fans could spend nearly $900 to buy a piece of turf which has had a Super Bowl game played on it. One piece of turf from last year's Super Bowl at SoFi Stadium is currently listed for $79,499, and comes with a Rams season ticket holders' box, along with a winners cap.
When looking at other headgear, the average price of a signed Super Bowl helmet from a former NFL player was found to be $1,405.50.
To feel like a Super Bowl champion, fans can pay less than $50 to get themselves a replica Super Bowl ring, although it is likely the rings will be nowhere near as "icy" as the real things.
Stars of Super Bowl LVII
Looking ahead to this year's Super Bowl at State Farm Stadium, the quarterbacks involved also have a number of costly items up for grabs.
Patrick Mahomes has once again played himself into position to be the league's MVP and an average signed item by the Chiefs QB would set buyers back $6,749.20. Among the most expensive, a signed rookie trading card of the passer is for sale at $499,999.99.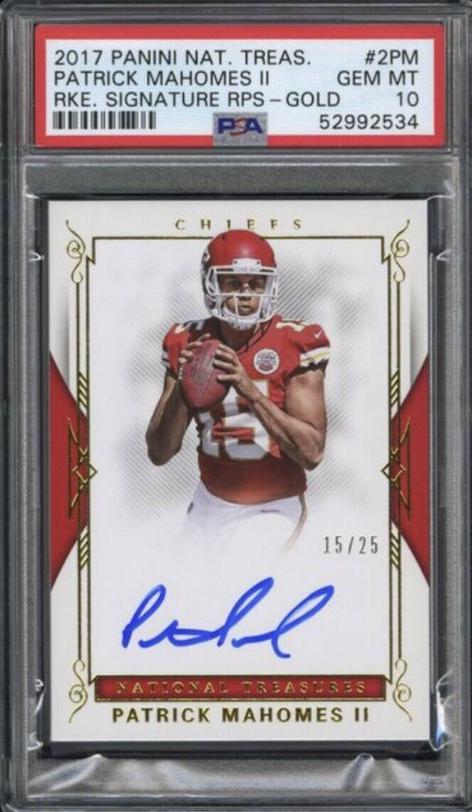 Jalen Hurts was also named an official MVP contender this year after leading the Eagles to the number one seed, and this has only increased the value of items signed by the QB. An average Hurts-signed item would cost $6,660.99, a price some Philly fans would be more than happy to pay if he brings the city their second-ever Super Bowl win against the Chiefs.
Interestingly Super Bowl LVII features two teams who have been in and won recent Super Bowls.
The Chiefs won their first Super Bowl in 50 years during Super Bowl LIV in February 2020.
The three stars of that winning team were Mahomes, Tyreek Hill and Travis Kelce. Fans of this dynamic trio can own a Super Bowl shadowbox of footballs signed by them, if they are willing to part with $7,500.
In Super Bowl LII, the Eagles won their first-ever Lombardi trophy after being led by backup quarterback Nick Foles. A framed photo signed by the team is currently on sale for $4,249.15.
Foles, who called the iconic "Philly Special", was a huge part of the team's success and was named Super Bowl MVP. A replica Lombardi trophy signed by the quarterback can be bought for $4,999.99.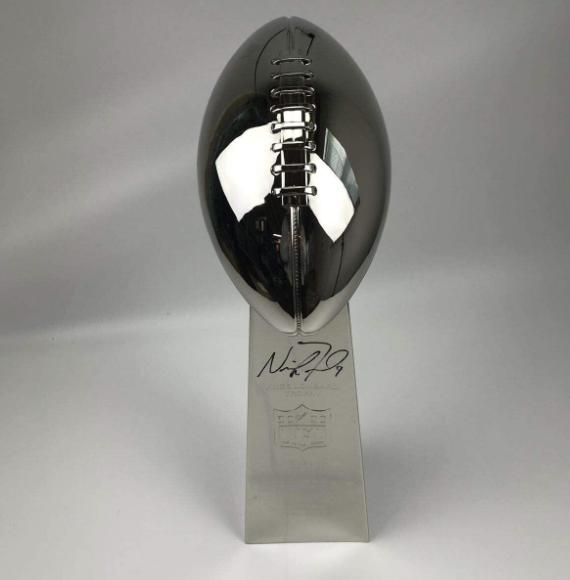 Stars on the field
What sets the Super Bowl apart is the famous halftime show.
No other sporting event in the world has spectators tuning in to watch not only the game, but the entertainment off the field that comes with it.
From Katy Perry's 'Left Shark' to Lady Gaga jumping off the stage to make a catch, the Super Bowl halftime show has seen some iconic moments over the years, and megastar Rihanna will be looking to add her own iconic stamp to the show.
Just like the players in the big game, the artists involved in the show also have items sold for thousands of dollars.
Superbowl Show Merchandise
A signed Death Row Records photo including Snoop Dogg and Dr. Dre is currently up for sale for nearly $2,500. The duo lit up last year's Super Bowl halftime show alongside Eminem, Mary J. Blige, Kendrick Lamar, 50 Cent and Anderson Paak.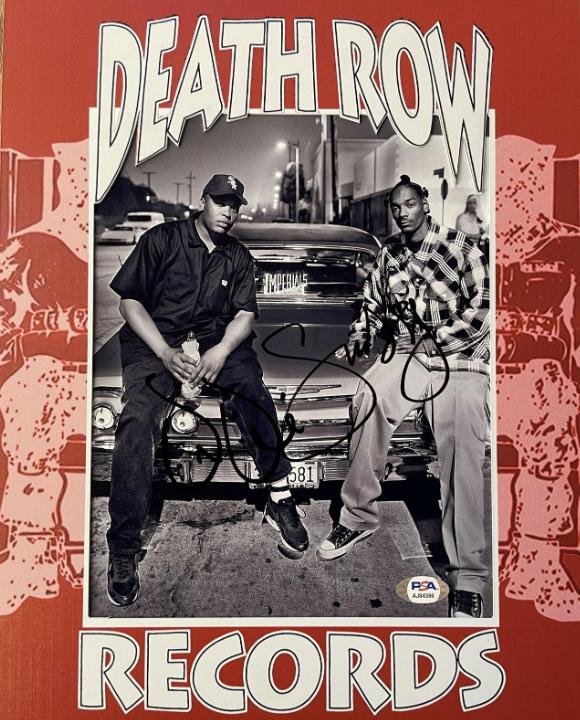 Canadian superstar The Weekndheadlined the Super Bowl LV show in Tampa Bay and the memorabilia box, in collaboration with his brand XO, is currently priced at $1,150.
During the Super Bowl XLVI halftime show, the legendary Madonna brought out special guests such as Nicki Minaj, LMFAO and Cee Lo Green. A jacket that was only available to crew members who were working on the show is currently on sale for $645.
As Super Bowl LVII edges closer, the big-name players on the field and iconic artists at the halftime show almost guarantee that more legendary moments will be created. And with this, more valuable memorabilia for fans to purchase.
Sources:
https://averagefinder.com/averageFinder.php?Search=
https://www.ebay.com/