Canada is right up there with the biggest sporting nations in the world. Every year, on average, more than 20 million people watch sports. In fact, a 2017 report by Media Technology Monitor (MTM) found that more than 29% of Canadians watch sport every day. With 77% of the population following professional sport, it's hardly surprising that betting is also a part of the national culture. Just as it's become in America and the UK, sports betting is an industry worth billions.
The Biggest Sporting Events in Canadian History
For those in Canada, the sporting culture is well-known. However, the world at large is only reminded of this penchant for action when Canadian teams do something on an international stage. Given the prowess of local teams, these reminders have occurred on a regular basis over the last few decades. In fact, during the 21st century, some of the most memorable moments in sport have featured Canada's finest.
The Infamous Bat Flip
When the Toronto Blue Jays were batting for survival in the seventh innings of the 2015 American League Division Series (ALDS), Jose Bautista became a legend. Trailing Texas after some questionable calls, the Jays needed something special to win and make their first playoff in 22 years. That's when Bautista stepped up to the plate. With the weight of Toronto on his shoulder, he hit a home run that would be remembered for years to come. Known now as the infamous bat flip, the sweet strike allowed Bautista to run home and the Jays to make the playoffs.
When Golf Became Canada's Game
Golf might not be the first sport you think of when it comes to Canada, but Mike Weir changed that in 2003. The left-hander from Sarnia upset the odds and put Canadian golf on the map by winning The Masters. Winning that event is tough enough but Weir did it when Tiger Woods was in his prime. The two-time defending champ was the betting favourite going in, but Weir came out on top after a sudden-death playoff against Len Mattiace. The victory was not only a career-high for Weir, but the first time a Canadian had ever won a gold major.
Canada's Finest Dominate the Hockey World
It's impossible to talk about Canadian sport and not reference hockey at least once. Indeed, if there's one activity that Canadians are known for its ice hockey. This fearsome reputation stems back to the 1920 Olympic Games. This was the first time hockey was part of the Olympics and, as they've done many times since, Canada won gold. Since that win in Antwerp, Belgium, Canada's men and women have won 13 hockey gold medals; which is more than any other country in the world.
The Jays Go Two for Two
Long before Jose Bautista's infamous bat flip, the Toronto Blue Jays were already a history-making baseball team. After defeating the Oakland A's in 1992 to win their first American League Championship title, the Jays beat the Atlanta Braves to win the World Series. 45,551 fans watched the Jays win the title inside SkyDome and a further 500,000 poured out into the streets after the victory. A year after the Jays became the first team outside of the US to win the World Series, they did it again by beating the Philadelphia Phillies in the final.
The Raptors Wrap It Up in Style
Basketball has never been able to match hockey and baseball in Canada. Although it hangs with the top sports in the US, it's always been a notch below some of its peers in terms of popularity and participation. A 2014 report found that 354,000 youths played basketball in 2014, making it the sixth most popular sport among youngsters.
However, this could change thanks to the Toronto Raptors. Battling against the odds, the team won the NBA Championship after beating the Golden State Warriors in Game 6 of the finals. A total of 7.7 million Canadians watched that game and, since then, viewing figures have remained high. In fact, an average of 2.65 million Canadians tuned in to watch Game 7 against Boston in 2020. That's the second-highest total in history, and a sign that basketball has become a hot pick in Canada.
Sporting Stats from Canada and Beyond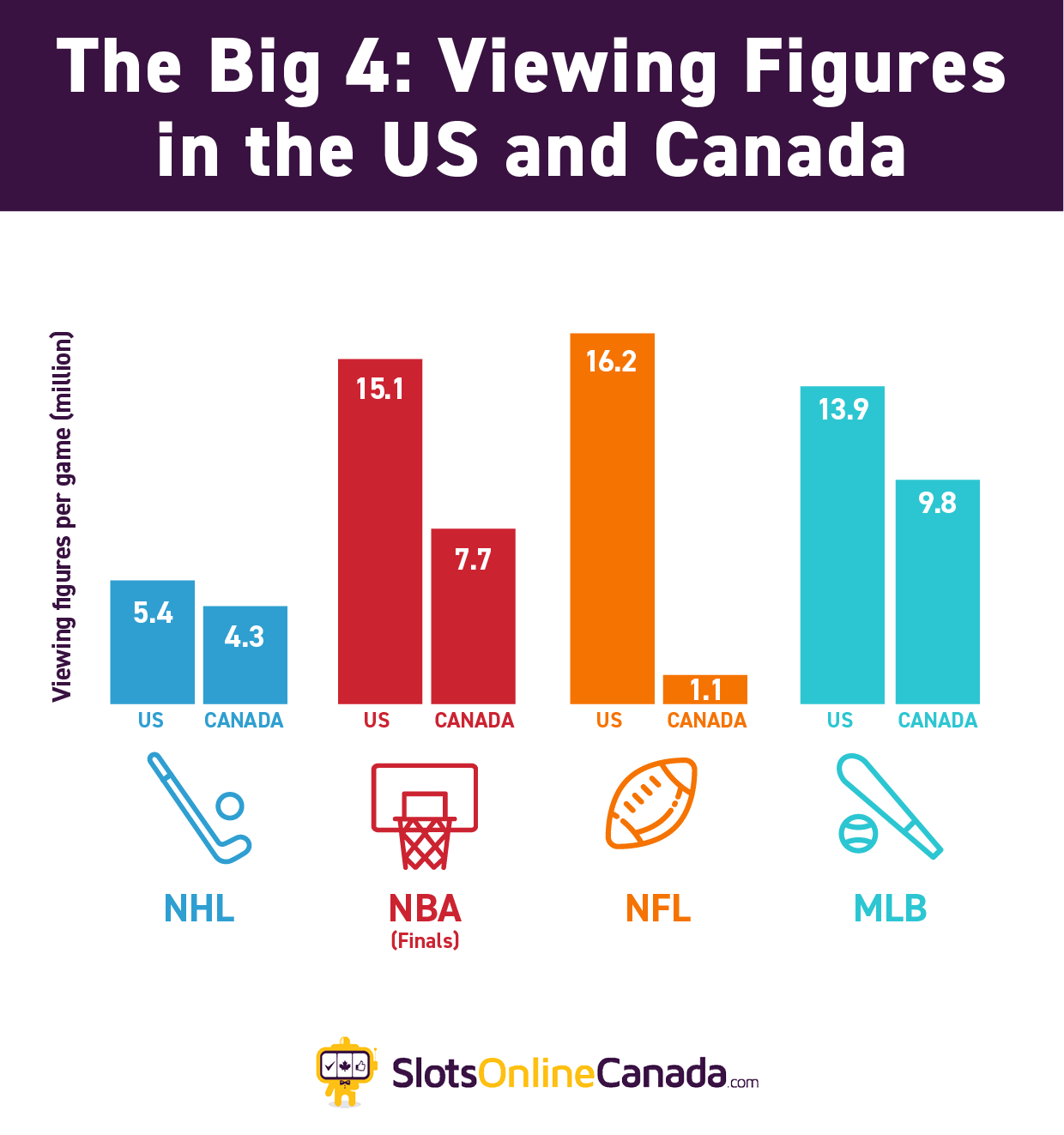 Those are just some of the more memorable times Canadian sports teams and athletes have excelled. We know that's made them local heroes, but what has it done for sport in Canada and, moreover, the country's reputation on an international level? Here are some statistics on sport in Canada and how they compare to other countries around the world:
Percentage of the population that follows sport …
In Canada = 77%
In America = 57%
In the UK = 50%
Percentage of the population that takes part in sport…
In Canada = 27%
In America = 19%
In the UK = 54%
Percentage of the population that bets on sport…
In Canada = 46% (on all forms of gambling)
In America = 13%
In the UK = 3.1%
Amount bet on sports…
In Canada = $17.3 billion (revenue from all forms of gambling)
In America = $155 billion (CA$200 billion)
In the UK = £4.1 billion (CA$6.9 billion)
Given the differences in how sports statistics are reported in Canada, America, and the UK, it's hard to compare like for like. What's more, each country has different regulations with regards to gaming and betting. For example, the UK has national regulations that allow licensed operators to serve players across the entire country. In America, regulations are handled on a state by state basis. This means sports betting is permitted in some regions and not others.
Finally, Canada is a mix of rules and regulations. Federally, there is nothing that prohibits certain types of betting, including online sports betting. There are provincial laws but, in general, sports betting is allowed in Canada. However, given that the industry doesn't have a formal structure like the UK, official figures are hard to come by. Therefore, the picture painted might not be entirely accurate. However, given what we know, it's fair to say Canada is not only big on sports but also sports betting.
Canada is a Sporting Powerhouse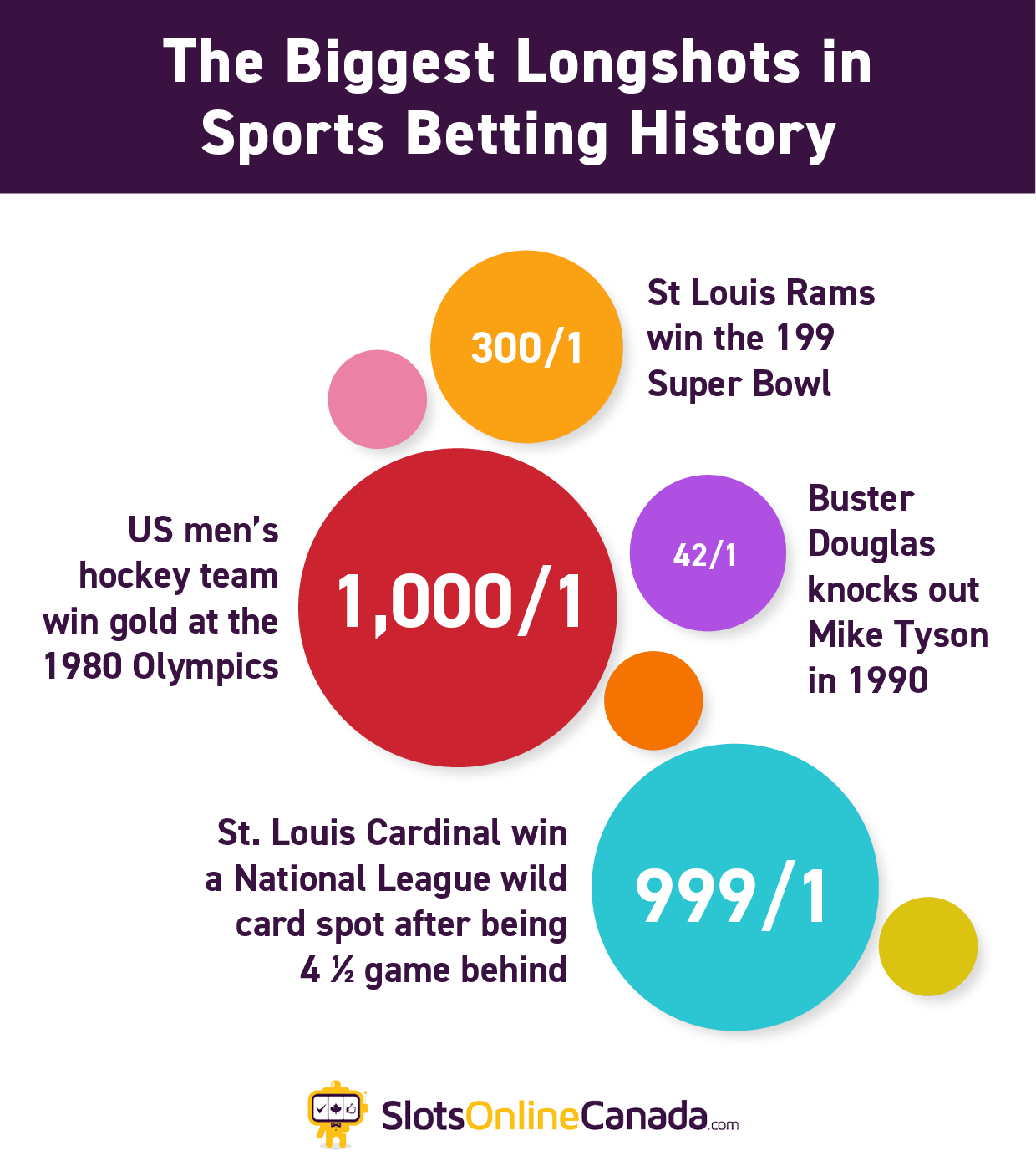 Canada's gambling industry as a whole generates more than $17 billion and almost half of the country gambles in some way. That's more than the UK and, proportionately, more than America. The popularity of sports betting in Canada is linked to the popularity of sport in general. Those times when Canadian athletes won on a world stage have raised the industry's profile. That's not only inspired more people to take up a sport, but watch and bet on it.
In fact, we can dive a bit further into this affinity with sports by looking at what's popular in Canada:
The most popular sports in Canada are…
Ice Hockey
Lacrosse
Soccer
Baseball
Cricket
Tennis
Rugby
Basketball
Curling
Golf
Some of the most-watched events in Canadian sporting history are…
2010 Winter Olympics – Canada vs. the USA (final) = 16.67 million viewers
2010 Winter Olympics closing ceremony = 14.44 million viewers
2002 Winter Olympics – Canada vs. the USA (final) = 10.30 million viewers
2011 Stanley Cup Finals – Boston vs. Vancouver (Game 7) = 8.64 million viewers
2014 Winter Olympics – Canada vs. Sweden (final) = 8.5 million viewers
2014 Super Bowl XLIX = 8.26 million
2019 NBA Finals - Toronto Raptors vs. Golden State Warriors (Game 6) = 7.7 million viewers
2015 Super Bowl 50 = 7.37 million viewers
2013 Super Bowl XLVIII =7.23 million viewers
2011 Stanley Cup Finals – Boston vs. Vancouver (Game 6) = 6.69 million viewers
From the statistics, ice hockey, particularly at the Olympics, is the biggest sport in Canada. With almost 50% of the country tuning in to watch the nation's finest take on the USA and challengers from Europe, it's rightly Canada's game. However, perhaps the most surprising addition to the list is football. It doesn't rank in Canada's top ten sports and there are no Canadian teams in the NFL. However, there does seem to be an appetite for it. With almost 25% of the country watching the Super Bowl, it's hard to say Canada isn't a nation of American football fans.
Of course, the most significant entry on the above list is the 2019 NBA finals. We now know that, according to various polls, basketball is climbing up the ranks in terms of popularity. The Raptors win was a seminal moment in Canadian basketball history and, potentially, a catalyst for change. Indeed, if the Raptors can do what the Blue Jays did in baseball back in 92/93, the game could explode. Will it ever reach the levels of popularity seen in the US? Probably not. However, we know that success breeds success.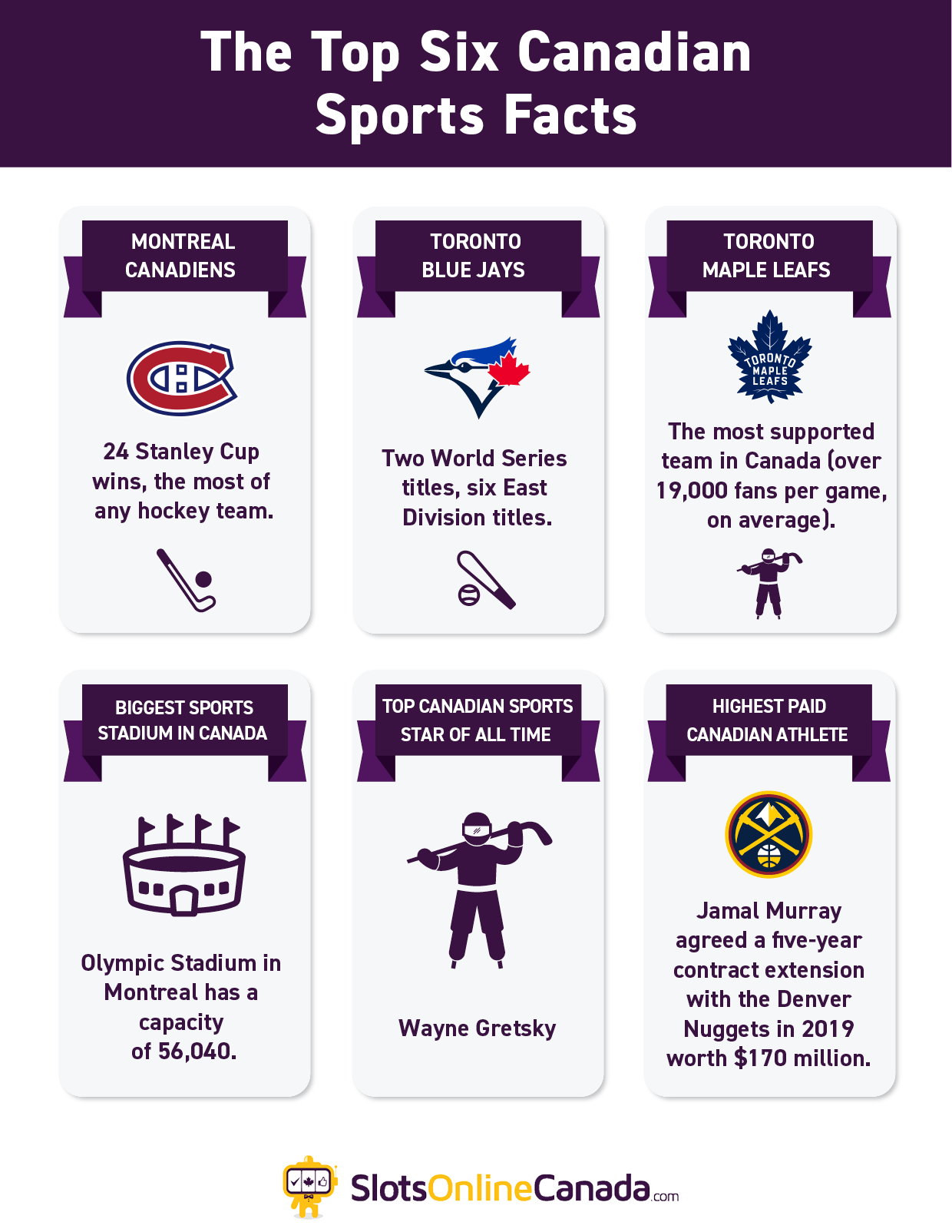 Irrespective of basketball's future fortunes, there's no doubting the popularity of sport in Canada. Even with a smaller population than America and the UK, it's punching way above its weight in all departments. Not only do more people watch sport in Canada than almost anywhere else in the world, but people are also actively engaging. Whether they're competing or betting on sport, activity is at an all-time high. By those measures, sport is a big thing in Canada and, more importantly, Canada is a big player in all aspects of the industry.