We spoke to Damjan Stamenković from Expanse Studios to find out more about their recent achievements and also to establish what new and exciting slots games we can look forward to in the near future.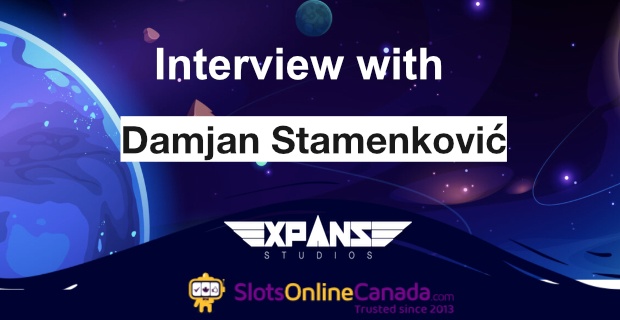 Can you tell us a little bit about Expanse Studios and how it started?
We sprouted from a passion for combining the rich legacy of table games, arcades, old-school slots with innovative technology. We started with a small team of enthusiasts determined to leave an indelible mark in the iGaming sector. As cliché as it may seem, our journey has been nothing short of spectacular, with each product release encapsulating our essence of creativity and player-centric approach. From our inception to now, our drive and commitment have only heightened, positioning us as a pivotal player in the iGaming world.
What are some of your popular slot games in Canada?
G2E Las Vegas was an excellent opportunity for us to showcase our cutting-edge slot games that resonate well with the North American market. Our cascade slot game, Pinata Loca, has been a particular favorite, with its vibrant theme and innovative mechanics. We understand the importance of localization and customization to cater to the diverse player base in America. Hence, we ensure our games are tailored to meet the unique preferences of Canadian players, creating a more personalized gaming experience.
What are the studio's future goals?
Our future is set on further customizing the player experience, including developing interactive jackpots and free spin models that add an extra layer of excitement to our games. We're also heavily invested in AI and customer segmentation, employing in-depth analytics to assist our partners in understanding their audience better. These initiatives are geared towards not just enhancing the gaming experience but also providing valuable insights to our partners, ensuring mutual success.
Will Expanse Studios be at any upcoming gaming expos to showcase their portfolio of games?
Fresh from our success at G2E Las Vegas, we're excited to be part of SiGMA Europe in Malta. The event promises to be the biggest and best so far and hosting the best Europe has to offer, with over 800 sponsors and exhibitors, and an estimated 25,000 delegates. The sheer scale of this expo, with its multiple networking events, award nights, and sci-fi booths, is a testament to the industry's growth. Due to our recent expansion into multiple continents in 2023, there's been a tremendous demand for our show in Malta. We can't wait to connect with the global gaming community in Valletta! Stay tuned with Expanse at expanse.studio and our social networks, as plenty of great news are yet to come!