Are you bored of spinning the same symbols on the reels and want to experience something more exciting and engaging? Say no more! The online slot machine game "Immortal Romance" is a one-of-a-kind vampire story incorporated into the game.
With over 240 winning combinations and a storyline about forbidden love, Microgaming has developed the world's first online slot game that actually evokes players' interest and reveals secrets as they keep spinning.
The Immortals' Quest for Love and Eternal Life
Immortal Romance is a 5-reel online slot machine game with precisely 243 paylines active throughout your whole game. This gives you a chance to land a winning almost every spin, along with a number of advantageous perks.
If you are a big fan of vampire-based TV series and movies, you will find this game more than just appealing. The story revolves around four main characters: Amber, Sarah, Troy, and Michael.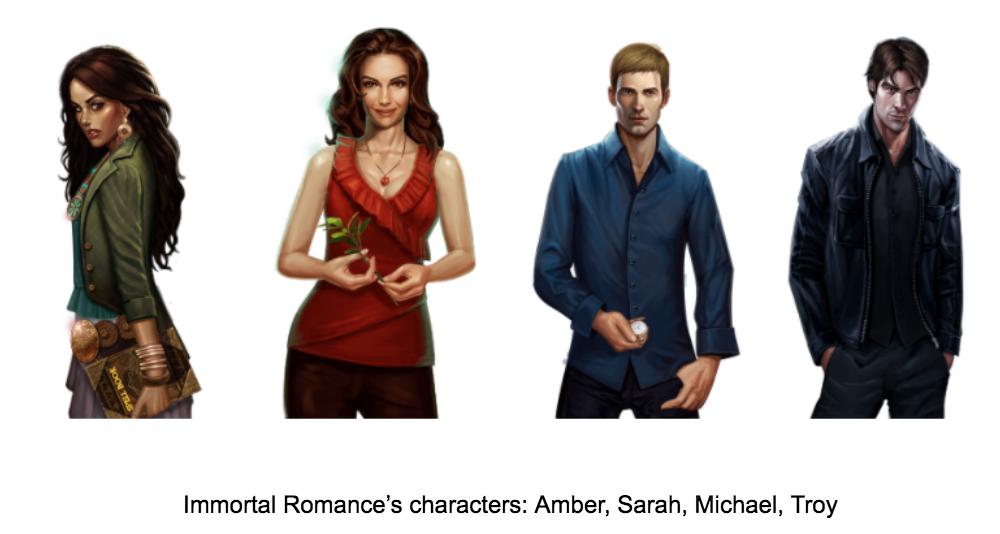 Amber is a Caribbean witch with supernatural powers that allow her to see the past and future of those she touches. She is very skilled in potion brewing, and she is also besties with Sarah, who she's known since childhood. Amber cares a lot for her best friend and won't let anything bad happen to her.
Sarah is a key to immortality as she researches blood cells day and night to find out the way to stop the ageing process. She is very close to the breakthrough. Her experiments are conducted on Michael's blood, an 800-year old vampire, who is head over heels for the young scientist.
And, finally, there is Troy, born into a family of aristocrats; he uses his charms to enjoy life to the fullest. He serves Michael who saved him from a near-death experience and sees him as a master. Troy, like Amber, finds the master's lover suspicious and will uncover the truth before anything gruesome happens.
The Gameplay of Immortal Romance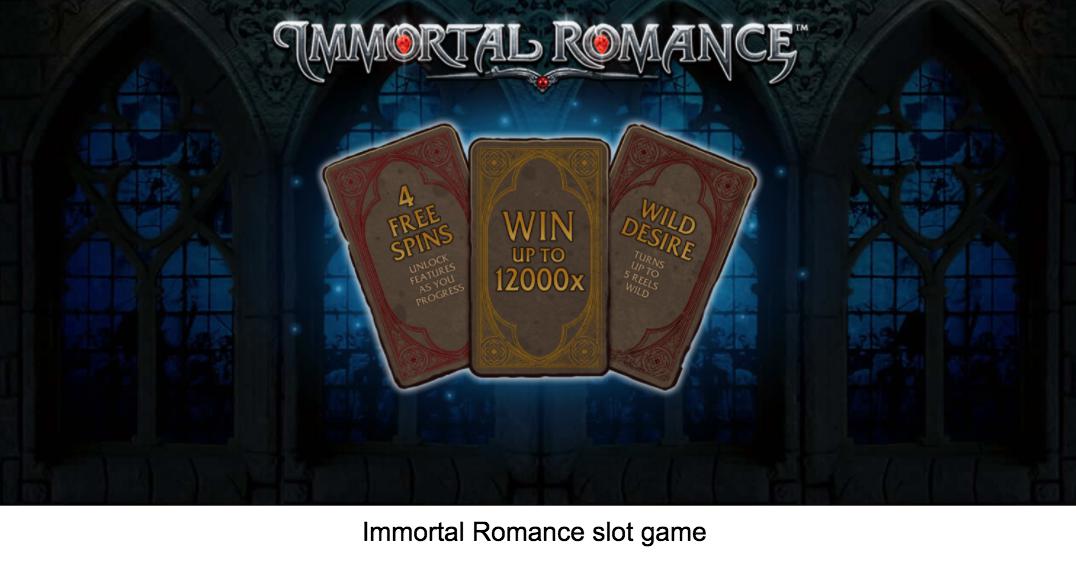 There are a couple of valid reasons you should play this timeless classic slot game. Apart from the intriguing storyline and sought-after pieces of a story that pop up when you hit the right combination, you will enjoy a highly volatile game with an RTP (return-to-player) of 96.86%.
High volatility means the payouts are bigger; however, they happen less often in these kinds of slots. And the RTP rate is also higher than average, meaning this is truly a winning game for players.
This video slot is suitable for bettors with different budgets as the lowest bet is 0.30, with the highest wager of 30 credits. As of now, there is no jackpot feature; however, you can land the highest win of 365,500!
The reels stop from left to right, and you need to hit three matching and adjacent symbols to unlock a bonus, a free spin, or another reward. The lowest-paid symbols are the icons of A, K, Q, J, 10 and 9, plus the symbols of the castle and desk.
Unlock the Bonuses Playing Immortal Romance for a Maximum Win
Let's have a look at all the highest-paid symbols and their features. There are quite a few of them, and they often appear on reels. However, to receive a reward, you should land a perfect combo.
The first symbol is Immortal Romance; it is a Wild symbol and doesn't substitute Scatters. If you have a combination on the reel, it doubles the total payout. Another exciting feature of the slot game is a Wild Desire bonus. It activates randomly and transforms up to 4 reels into WILD, triggering a massive win.
Landing three or more Scatters will unlock the most desired reward of the game. You will receive access to "The Chamber of Spins," where you will witness the very first story with Amber and receive 10 free spins and a multiplier of 5x. As you land the next Scatters combination, you will proceed to the story episode with Troy, which grants you 15 free spins and a vampire bats feature with up to 6x multiplier.
The next in line is Michael, giving you 20 free spins and an additional feature with up to a 5x multiplier. The final and the biggest bonus comes from Sarah - 25 free spins and a Wild Vine feature that randomly turns symbols into Wilds.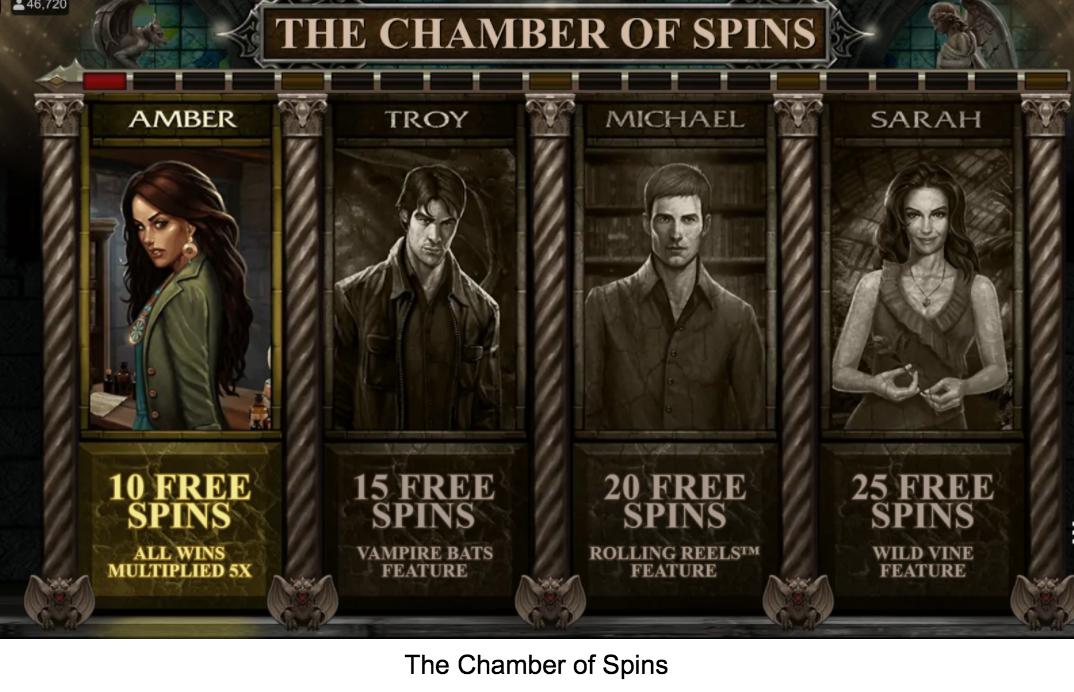 A Journey Worth Taking
Immortal Romance is a storytelling slot game filled with various bonuses and mysteries waiting to be discovered. The video slot features a genuinely fascinating storyline and immerses you into the world of vampires and mortals trying to understand immortality. The infamous slot game developer, Microgaming, created this fantasy game for players who seek intriguing slot games, unlike any other, with lots of winning combinations and bonuses.
If you are looking for similar games, Slots Online Canada has collected the best slots for you to try out in many reputable online casinos.
Related article: The Immortal Romance Slot Machine - What You Need to Know