Things only get more exciting in the world of gambling, and we're here to make sure you get your serving of the tastiest weekly titbits of topical news.
New Games
Crashing the Club
Nolimit City's famously quirky and sometimes disturbing approach to online slot creation has served the developer well, gaining it a reputation for some of the most interesting gameplay experiences out there.
Now Nolimit is back with another banger of a slot with its new dancefloor-inspired title, The Rave. Cast your mind back to the early 2000s when eager clubbers would gather in dingy warehouses, dressed in outlandish outfits while heavy techno played in the background. That's the premise of this new title, where neon-clad dancers appear on the reels as symbols alongside cash guns, lollipops, and headphones, among others.
The Drop the Bass scatter symbols trigger Enhancer Cells that can add supplicated symbols and wilds to the reels. The Murder on the Dancefloor / God is a DJ free spins include multipliers that give you winning boosts.
Per Lindheimer, Product Owner at Nolimit City, said,
"Welcome to the party that never ends with endless light shows filling the scene and unprecedented possibilities. Feel the groove and feel yourself move with our in-house music that will bring out your young rebellious side. The Rave is volatile, has tons of features popping up all over on the dance floor, and as soon as the Bass drops, you're in for a ride."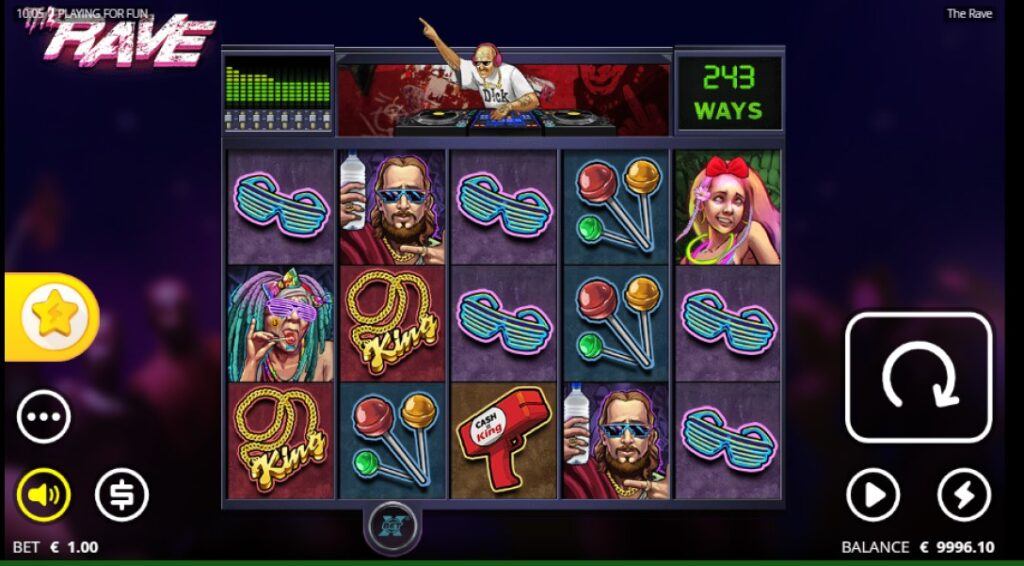 Tropical Treasures
Exploring tribal islands in search of treasure is a favourite pastime of online slot fans. Play 'n GO has returned with a new sequel to help you scratch that exact itch. Rotiki is the new 6-reel, cluster pays game from the provider that transports you to Tiki-peppered tropics where amazing prizes lie in wait.
Get 3 respins every time you land a win, where the winning symbols stay locked in place for optimal winning chances. Access the treasure room by filling the grid with winning symbols and build up your win multiplier for a shot at the slot's top prize.
The Head of Games at Play'n GO, Charlotte Miliziano, commented on the new release, saying,
"We're always developing new ways to up the ante with our features, and Rotiki is truly impressive. "From the sideways cascade to the pick-and-click game, every feature has been considered for the players' entertainment, for a title that will keep on giving for years to come."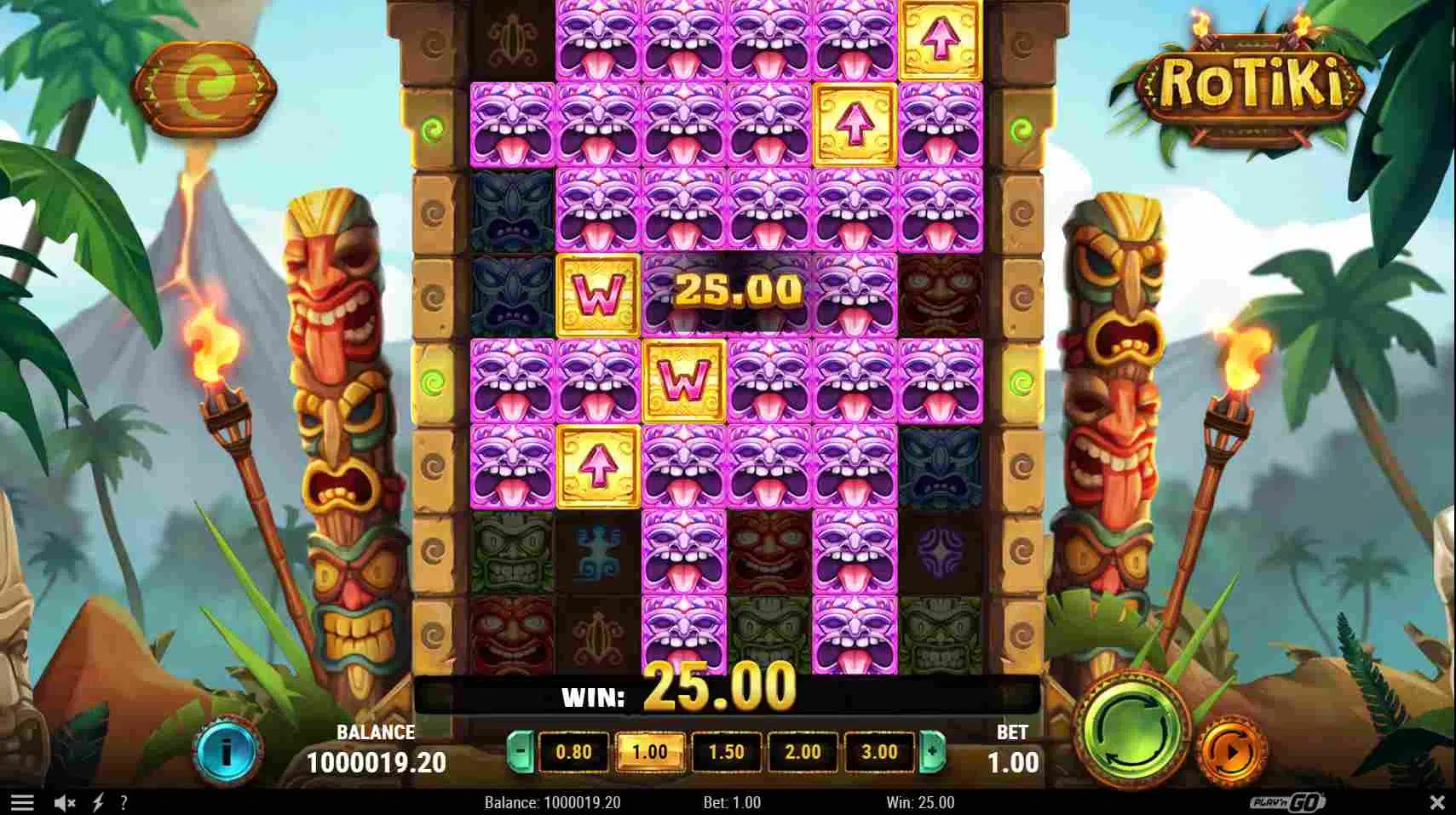 Winners
(More) Millions for Drake
After leaving the likes of Avril Lavigne and Celine Dion in the dust to become Canada's highest-selling recording artist, hip-hop superstar Drake has established himself as a global phenomenon, and now he has turned his attention to a new passion, making millions gambling on twitch.
The Grammy-winning artist has had a string of spectacular losses and wins while streaming to a multitude of adoring fans and fellow punters.
Most recently, on July 11, the superstar wagered his way to $25 million while playing roulette, where he landed $12.96 million and $11.95 million from two individual bets. The good times didn't last forever, though, and after a string of not-so-lucky bets, he ultimately only walked away with $1,879 by the time the stream ended.
While this may have devastated lesser players, we're sure this is nothing but chump change for the rapper who has sold over 170 million records since he launched his career.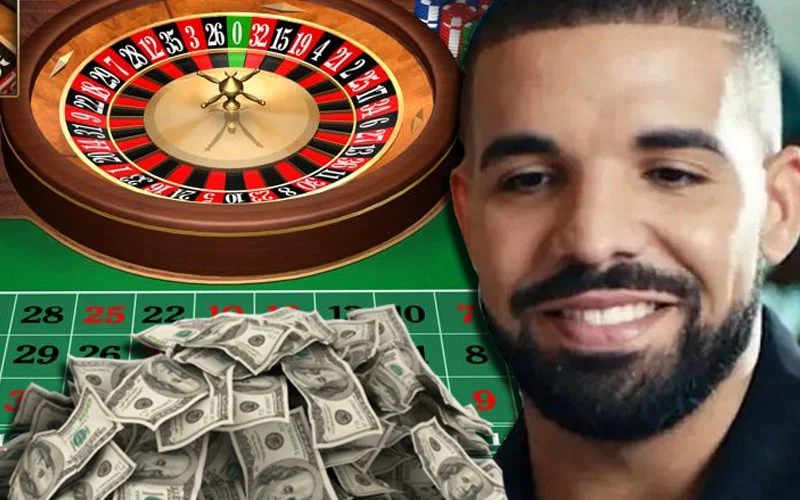 Set for Life Winner Speechless
Robert Ackerman, from Victoria, BC, was left in a state of disbelief when a Set for Life Scratch & Win ticket gave him the win of his life. The winner had to take a moment to contemplate his good fortune when he discovered he had won an amazing $5000.
"I was at home, and I stood there for a few minutes and just looked at it. I got my glasses to make sure it was true," Ackerman recalled in an interview.
Ackerman shared the good news with his sister and said that she was "cheering" while he was still in shock. He shared that he plans on moving into a new home and taking the opportunity to do some travelling.
The lucky Victorian said that winning such a significant amount feels "pretty darn good."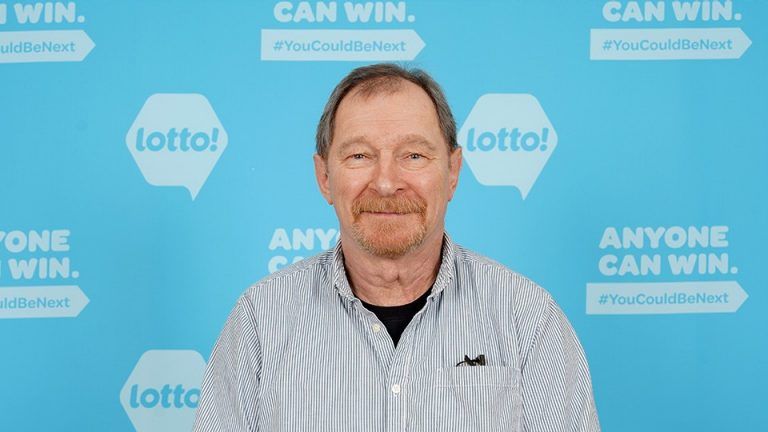 Local Casino News
ALC is Set for Summer
The Atlantic Lottery Corporation (ALC) has something special in store for players this summer season that kicked off on July 11. The Summer Days contest gives Atlantic residents the chance to win big by registering tickets and claim cash and holiday-related prizes.
The promotion runs until September 5, 2022, and getting in on the winning is easy. If you live in New Brunswick, Nova Scotia, Prince Edward Island or Newfoundland and Labrador and have an alc.ca account, you are automatically eligible. You gain entries by playing online or purchasing lottery tickets where every registered ticket gains you an entry for a $50,000 Grand Prize draw.
You can secure up to 50 Grand Prize entries per day and a bonus Grand Prize entry for every duplicate game piece.
Each day of the Summer Days promotion will feature different games and categories, such as Scratch'N Win, Draw, Instant Wins or Casino.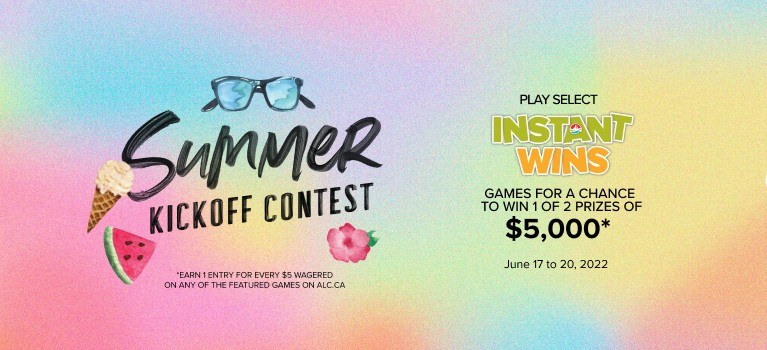 Open Doors for Grand Villa Casino Edmonton
Good news for Albertans as Gateway Casinos & Entertainment reopens its Grand Villa Casino Edmonton venue. The property opens its doors again on July 18, 2022, giving excited patrons the chance to experience its plethora of premium gaming options once again.
Tony Santo, the casino's President and CEO, stated that his team is raring to get back to work and deliver lasting experiences to guests at the property's gaming and dining facilities.
If you're in Alberta, you can head over to Rogers Place on 10204 104 Ave NW, Edmonton, to visit the venue that is back to operating seven days a week. Slots are available from 12 p.m. to 3 a.m, and table games can be played from 2 p.m. each day. You can also wet your whistle at the Centro Bar on the gaming floor from 12 p.m. to 2 a.m.