The month of April Fools always seems to kick off with a wave of gags from fake news headlines to adverts for questionable new products that turn out to be fictional. Whatever you find humorous, from quirky TV show characters to bizarre fantasy scenarios, there's a slot out there that will get you chuckling as you spin.
Here is a selection of humour-infused slot games to keep the laughs coming the whole month through.
Bust the Bank (Microgaming)
This crazy spoof of the classic cops and robbers genre is a 5x3 reel title with 243 ways to win and medium volatility. The game's characters are rendered in a madcap cartoon style and include a pair of hapless robbers, a portly cop and his dainty female partner. The humour piles on with the winning animations where comedy hijinks ensue.
Crack the safe bonus for up to 6 wins on a single spin or raid the Piggy Bank for wild wins. Bob and Larry aren't too bad for crooks as they'll occasionally pop up to give you a random cash win.
3 bomb scatter symbol trigger 8 free spins with wild reels and you could win up to 450x your stake, which can result in an impressive payout if you're on the upper end of the betting options that range from 0.3 to 300.00.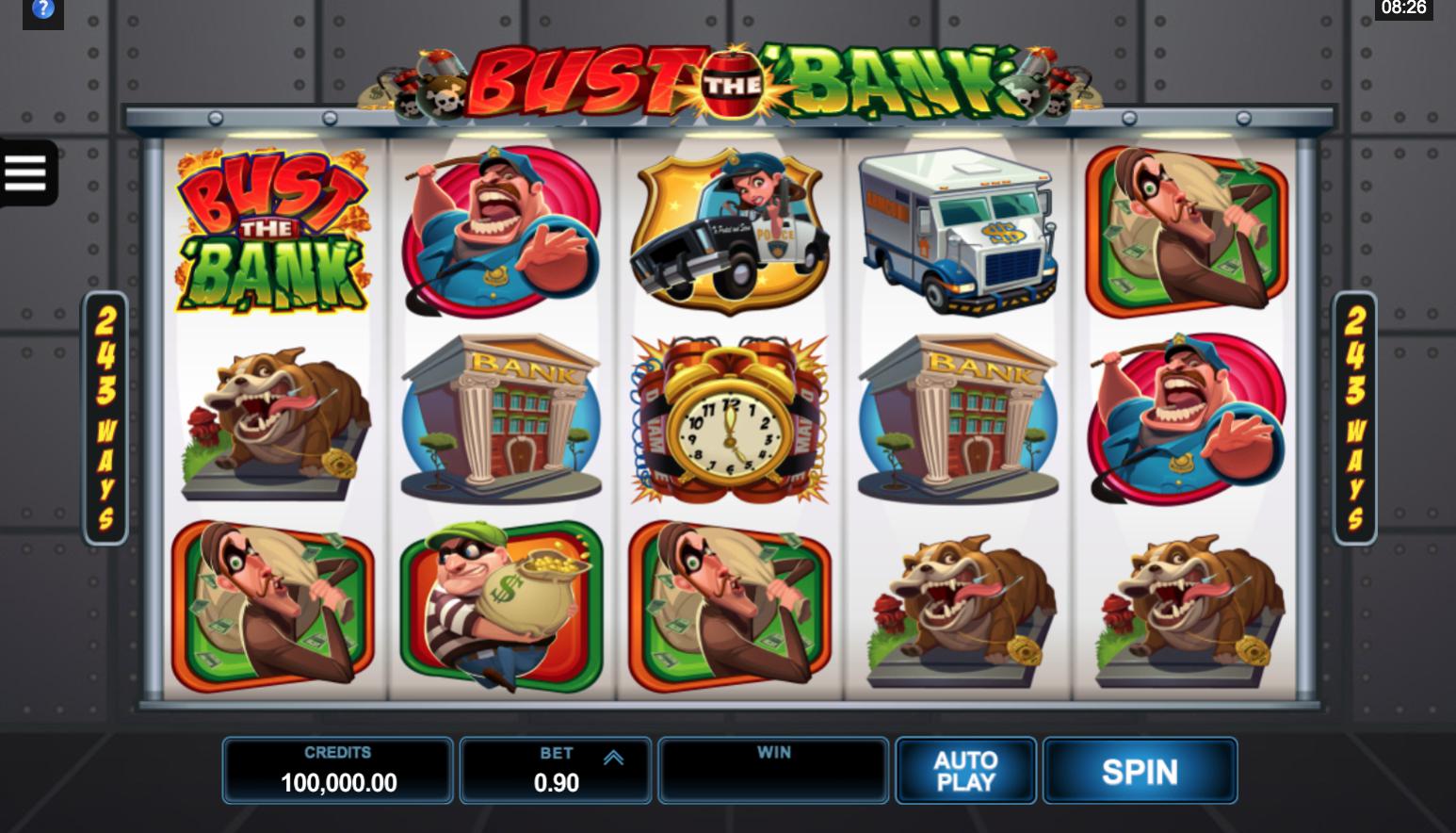 The Naked Gun (Blueprint)
The late Leslie Nielsen is considered by many to be one of Hollywood's funniest actors. His decades-long career produced many hilarious films, but Naked Gun stands apart as one of the most impactful. This crazy cop comedy featured hilarious gags and ridiculous characters that have been adapted into a 5x3 reel, 20 payline slot.
This medium volatility title features hilarious voice clips from the movie along with amusing animations If 3 or more wilds appear on the reels, the Roaming Wilds feature will activate where the wilds become sticky and a respin is triggered. The Free Spins mode gives you the choice of four 'case files' where you will have 10 free spins and varying combinations of wilds, roaming wilds and multipliers. You can bet anywhere from 0.20 to 200.00 and the game's maximum potential is 1250x your stake.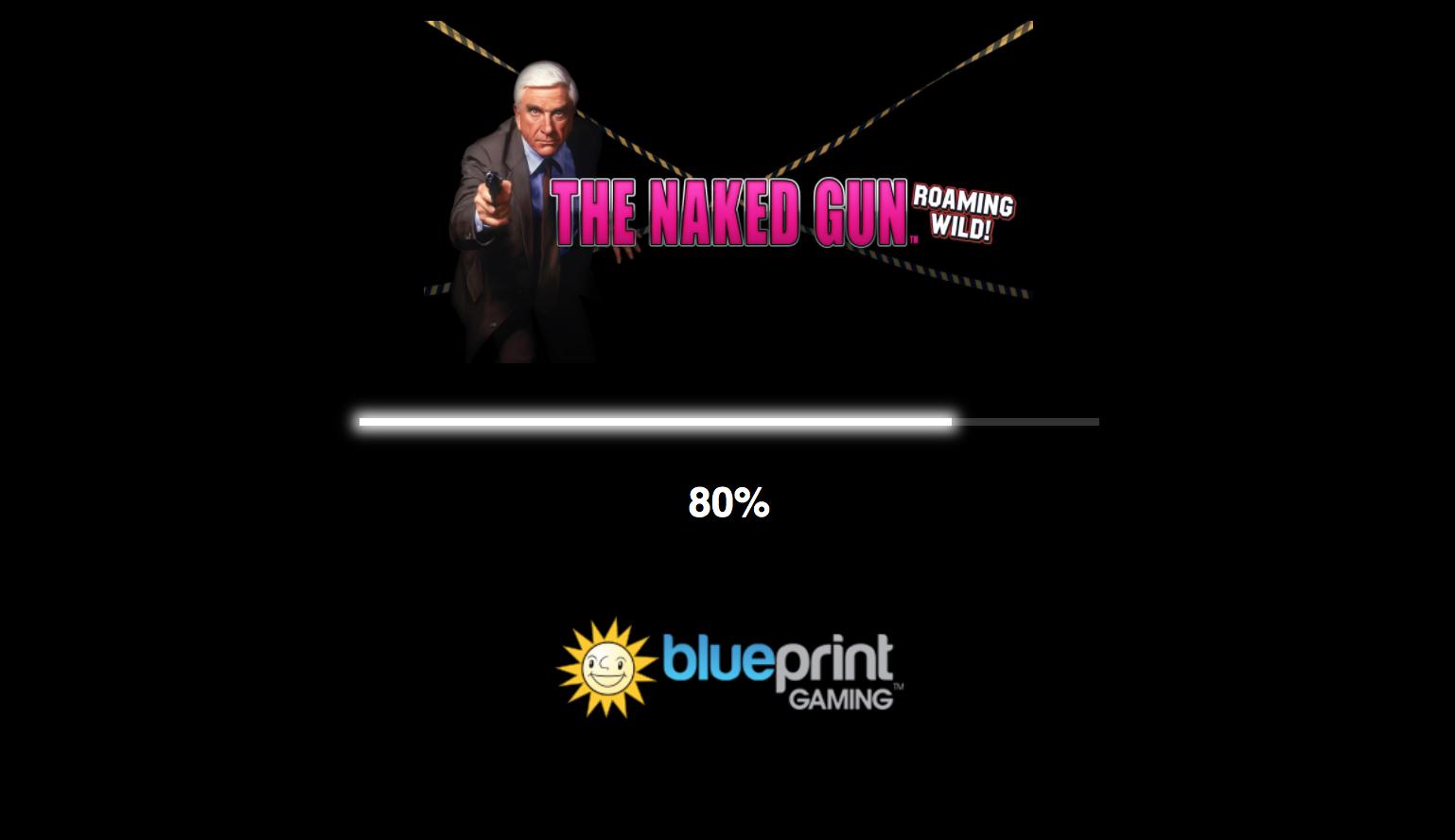 Tiki Vikings (Microgaming / Just for the Win)
If you've ever thought of the zany combination of Nordic warriors and tropical leisure, you're not alone. Tiki Vikings takes this odd premise to its logical conclusion in a fun medium volatility, 5x3 reel, 20 payline title. The trio of Vikings with Island blooms poking out from their beards and under their horned helmets are sure to give you a case of the giggles, along with the gruff exclamations the Vikings make every time you win and the soundtrack which veers from a serene island melody to thundering adventure music.
The game's sole special feature is the Symbol Lock Respin where if 3 or more matching Viking symbols land on the reels, they will be locked in place and trigger a respin. If any further matching symbols appear, they too will become sticky and another respin will be retriggered. The process repeats until no more matching symbols appear. While the feature is active, each instance of a matching symbol will freeze up a segment of the tiki poles that border the reels. When the poles are fully frozen, the matching symbols will be upgraded to the next most valuable one.
You can bet anywhere from 0.10 to 250.00 and you can claim as much as 300x your bet from a single spin.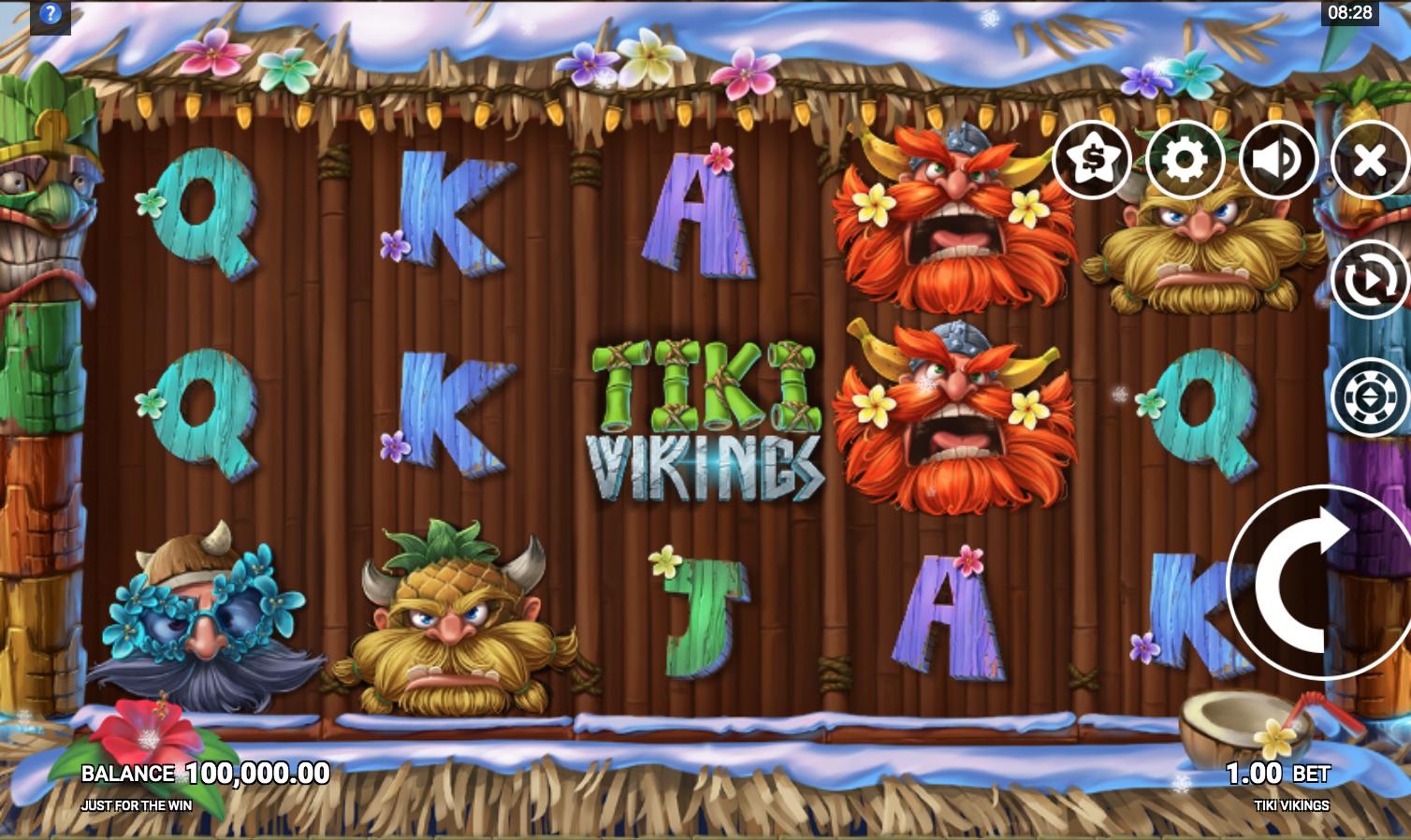 Rick and Morty Wubba Lubba Dub Dub (Blueprint)
In recent years a new breed of animated shows aimed at adult audiences has emerged to succeed the likes of The Simpsons and South Park. Rick and Morty is perhaps the most popular example and the alcoholic grandfather / hapless grandson sci-fi duo have taken the world by storm with their dark comedy and bizarre stories. This 5x3 reel, 20 payline title is the sequel to Rick and Morty Megaways by the same developer and perfectly captures the insane spirit of the show.
Sporting medium volatility and a betting range of 0.10 to 100.00, the game leans heavily on reel modifiers to make up the special features. These comprise a wide range of features including Wild stacks, symbol conversions; mystery symbols, mega symbols, and respins. The Laser beam feature is particularly entertaining as the Pickle Rick character bursts onto the screen wielding a lethal-looking ray gun.
Things get even loopier with the scatter symbol triggered bonus features. Landing 3 or more scatters triggers a spinning wheel that randomly selects a bonus game for you. These range from pick-me bonuses, multiplier trails and free spins with a multitude of combinations of multipliers, mega symbols, and respins among others. With a top winning potential of 50,000x your stake and seemingly infinite replayability, this title seems to have it all.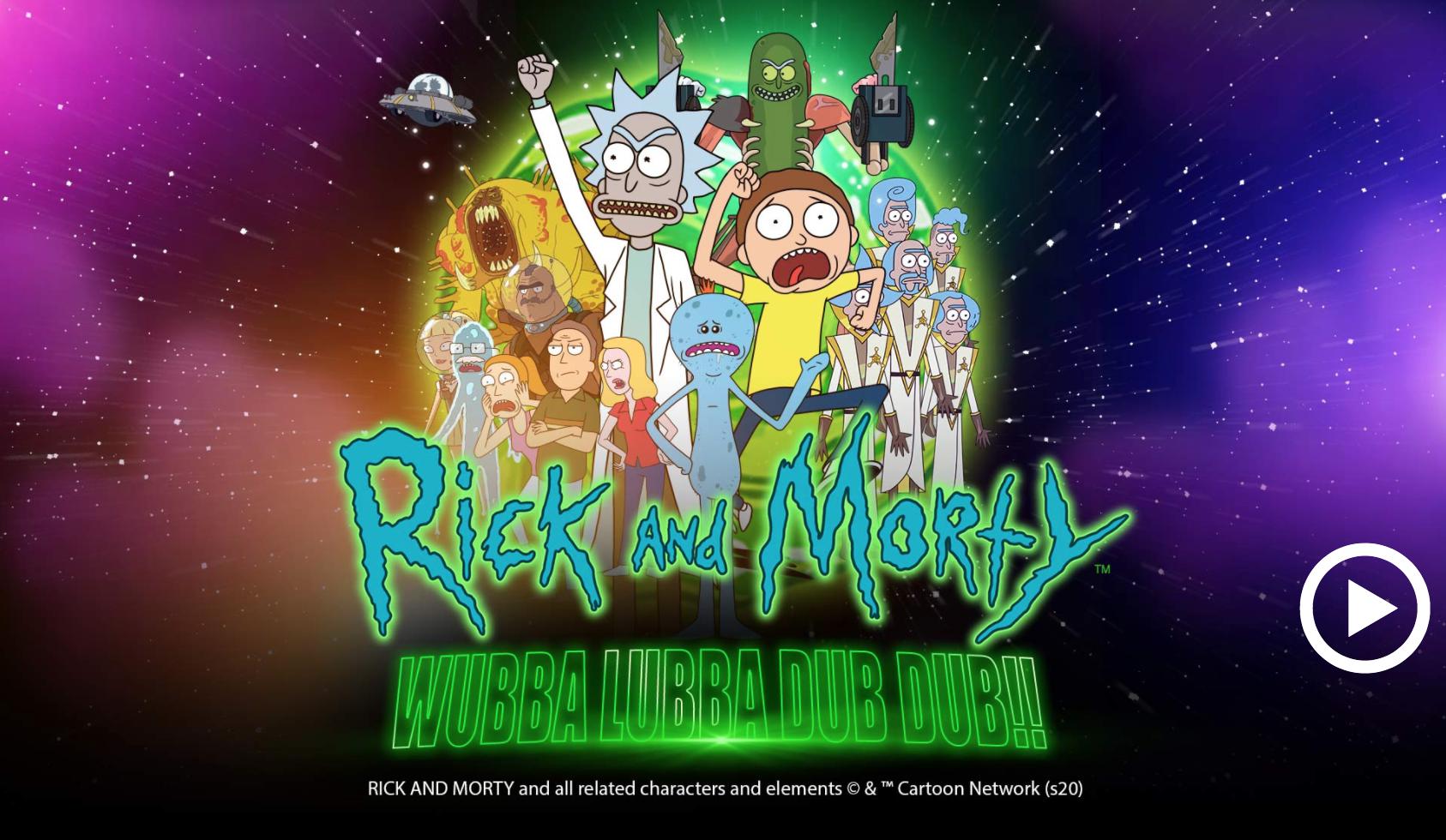 Gorilla Go Wild (NextGen Gaming)
Sometimes the wacky antics of an animated cartoon character is all it takes to inspire a hearty belly laugh. In Gorilla Go Wild, the slot's main character is King Gary, a crown-wearing purple gorilla whose animated actions will bring a chuckle to your lips. The comedic primate munches on bananas, scratches his behind, and applauds with his feet as you spin. The reels of this 5x3 reel, 25 payline title feature some frantic looking jungle animals and the brassy soundtrack keep the mood light.
Land temple scatter symbols to activate Gary the Gorilla's Feature Kingdom with four different free spins modes. Your choice will come with a range of benefits from guaranteed winning spins to sticky symbols, random wilds and an increasing multiplier, so choose wisely. You can bet anything from 0.30 to 750.00 and King Gary is a generous ape, occasionally throwing you some extra bonuses. There is also a handy gamble feature that gives you the chance to boost your winning balance. The entertainment value aside, this slot's top potential of 1250x your stake is also highly impressive.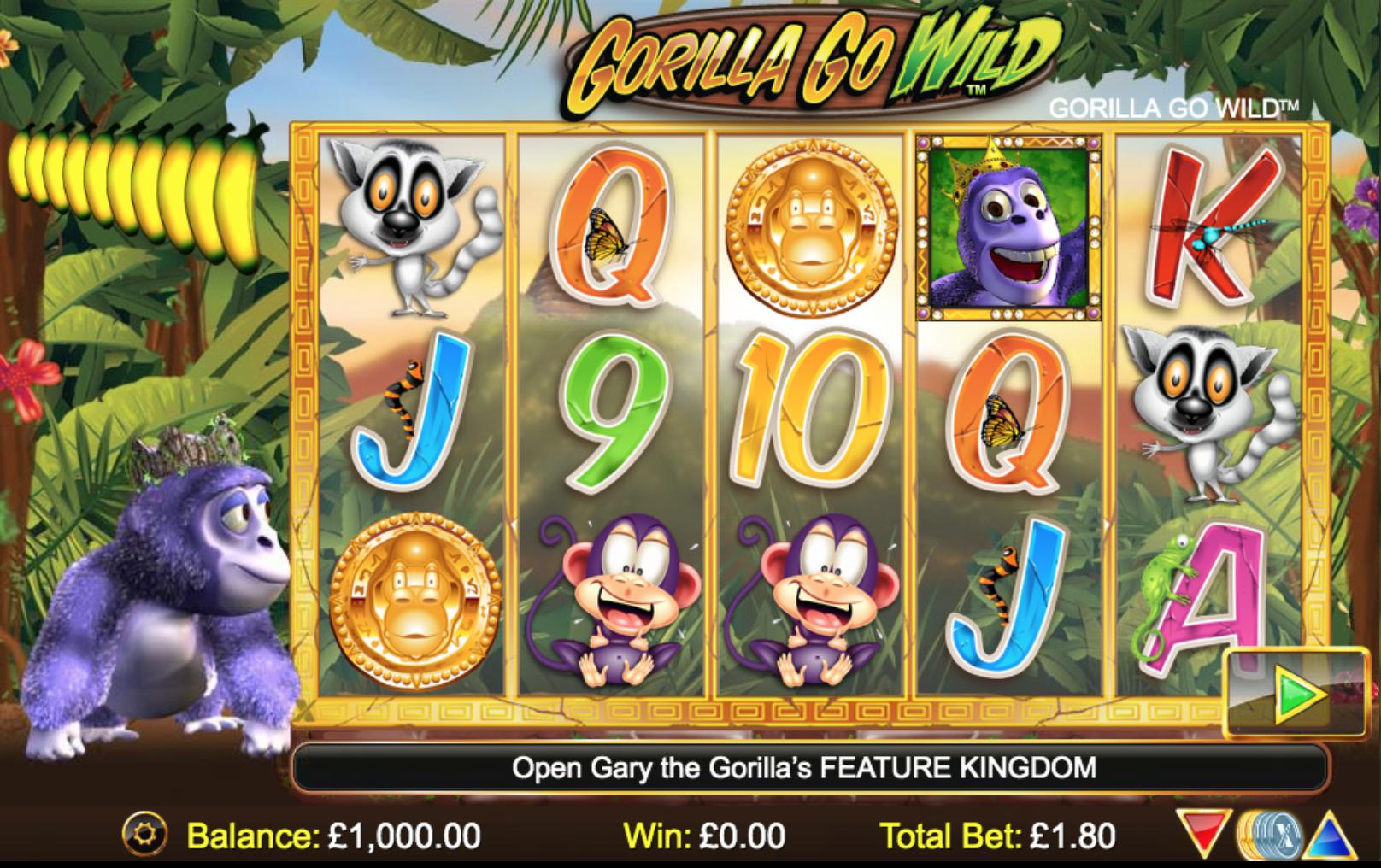 Eggomatic (NetEnt)
If someone told you that a genius mechanical rooster had 'hatched' a plan to produce eggs at an unseen rate, you would probably burst out into laughter before summoning a mental health professional to take them away. This is the premise of NetEnt's weird and wonderful title. You join the metallic bird, which appears to be made up entirely of old car parts and operate the Eggomatic from a control panel where you spin the 5x3 reel, 20 payline grid. The rooster hilariously tears open special bonus eggs with all his might, crowing as he does so, while coins spill weirdly from the mouths of the other robotic bird characters on the reels.
In this medium volatility game, you can bet anything from 0.10 up to 200.00 and there are a couple of great features to help you achieve the slot's top prize of 10,000x your bet.
The strange machine sits to the right of the reels and pops out special eggs onto a conveyer above the game grid. If a wild rooster symbol happens to land beneath the egg, it will activate a special feature. With Surprise Eggs, Coin Win Eggs, Free Spins Eggs, and Spreading Wild Eggs, you'll be crowing with delight as your best-laid plans come true.