Online Casino software developers are going all out these days to bring you the most entertaining online slot games they can. Evidence of this is due this summer with the launch of Microgaming's new Terminator 2: Judgment Day™ slot. Who would ever forget the classic line from the legend himself Arnold Schwarzenegger "I'll be back".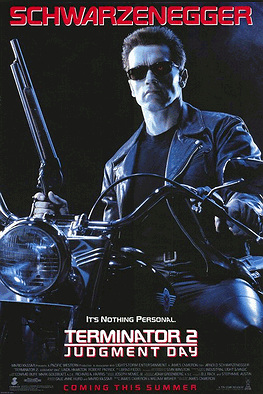 In case you were locked in a cupboard during the early nineties here is a quick synopsis. Nearly a decade has passed since Sarah Connor and her unborn son, John, were assignation targets from a Cyborg. John is now the leader of human resistance and target of a new deadlier terminator. The resistance has fortunately managed to send back someone to protect Sarah and John from the inevitable attack. We are already starting to image the amazing bonus feature this online slots will feature…lots of guns firing and awesome sound FX.
This move was so popular on its launch way back in 1991 that it grossed over $510 million. Public approval didn't end there, after Terminator 2 took home a BAFTA and 4 Academy awards. This slot will feature 243 ways-to-win and offers a Free Spins feature pumping you to 1024 ways to win on 3 or more Time Travel Orb Symbols.
Be the one of the first to play the Terminator 2 online slot when it launches around June 2014.
'Hasta la Vista baby'
Play top rated casino slots at Spin Palace Online Casino
Play Slots at these Top Rated Casinos
Kick-start your slots action at 32 RED and receive a friendly welcome bonus of $150 Free. This is a premium Microgaming slots website that will allow you to play a variety of slot games from your desktop or mobile device. After we test drove this casino we have given it a star rating based on our overall experience.