A new agreement between the NetEnt and Instant Win Gaming (IWG) game suppliers will see IWG develop instant winning games based on resources from well-known NetEnt games.
IWG is a leading supplier of instant winning games, and players all over the world enjoy their creations. Now their portfolio will have an additional uplift as some of their intellectual property has been licensed by NetEnt post, which IWG will produce games based on NetEnt's renowned content.
The first games will be released to gamers in Q3 2020 and will be made available through IWG's nationwide network of 21 WLA and NASPL lotteries, as well as via the leading Radical Play RGS provider.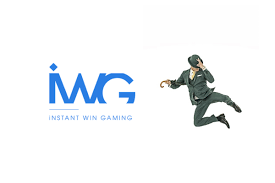 "We are happy to partner with IWG, and this is in line with our strategy of widening our portfolio reach and building brand awareness in new markets. This is an important move for us as it enables NetEnt games to reach new players in the lottery sector. IWG has an established reputation for delivering instant win games, so partnering with them made strategic sense. We are certain that great new games will come out by combining IWG's skill and our renowned IP, and we really look forward to launching them to players," says, Chief Commercial Officer at NetEnt, Andu Whitworth.
"We've long been fans of the IP that NetEnt creates, and to be able to offer these brands for the first time to our network of 21 lottery clients in Europe, North America, and Australasia is very exciting for us, our clients and our players. We're really looking forward to working alongside the team at NetEnt to develop new gaming experiences for their players, while also providing our global lottery partners with content featuring proven game themes," says Rhydian Fisher, IWG CEO.