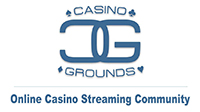 GameGrounds United, the owner of Casino Grounds streaming network, sold 51% of its equity to LeoVegas, bringing it on board.
The transaction involves LeoVegas paying Casino Grounds an initial 30m Swedish Krona. This is about € 3 million, or $ 3.5 million. The potential for maximum earn-out payment is about 15m Swedish Krona.
The acquisition by LeoVegas is expected to be completed by January 1st, and the acquisition will be made through the LeoVentures subsidiary.
This deal comes after LeoVegas acquired Web Investments Limited. Web Investments Limited was the brain behind the Royal Panda gaming operator brand.
Casino Grounds is an online casino that live-streams casino games on online video-sharing platforms YouTube and Twitch. This helps CasinoGrounds be an active casino and a kind of social-forum.
CasinoGrounds did not become popular only because it was live-streaming casino games. Its uniqueness has also been in the social forum it has created for casino players, which the player love.
Gustaf Hangman, group chief executive of LeoVegas, said that they had observed a new behavior among players on Casino Grounds. He said that they had seen players interested in casino, watching other players play casino, through YouTube and Twitch.
This, he felt, had allowed Casino Grounds to create a new niche, by allowing socializing, while gaming. He also said that this combination of proprietary content and moving picture format would open new doors for LeoVegas.
He said that LeoVegas would utilize these opportunities, as they would be in line with its strategy of innovation and entrepreneurship.
Play now at LeoVegas
For the best in amazing mobile gambling
Up to $1000 welcome offer on your first deposit + 100 free spins
800+ games to keep you entertained for hours
Named "King of Mobile Casinos" for a reason!