Casino de Montréal
When you grow tired of all the excitement you can chose to rest and refuel at one of the many restaurants including the A la Carte, Pavillion 67, AJIA and Le INSTANT.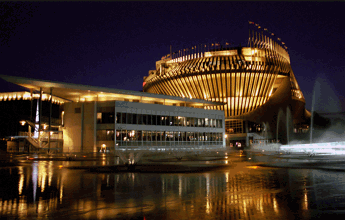 There is always a full event calendar that tailors to different tastes with bands, festivals, dancing and amusements. Be sure to check their website out to see what's on and what's hot.
The casino offers a free shuttle on Sundays and if you can't do without your tech , there is free WiFi. As with all land based casinos you need to be eighteen or older to gamble.
Contact details 1, avenue du Casino, Montréal, Quebec Telephone: (514)392-2746 or 1-800-665-2274 Website: Casino de Montréal
Casino Niagara
After its launch in the mid-nineties, Casino Niagara has been catering to the needs player show lover playing slots. This is evident with an impressive selection of over 1 500 slots machines to choose from. You won't have to bust the bank to have a great time either. Select to play their penny slots or if you are feeling rich, head on over to the $5 machines. Some of the crowd favorites include; Grease, Michael Jackson, Betty Boop and Code Red. And if you enjoy playing at the machines, we would really suggest looking out for any Slot tournaments taking place. They are really heaps of fun, with great prizes up for grabs and can be pretty social too.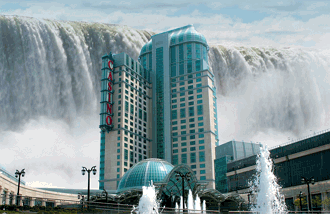 As with most land based casino slots, you will always find the majority of activity around the Jackpot slots. There are over 300 progressive machines on the floor and a night out at Niagara Casino isn't complete without trying your luck at the Might Millionaire progressive.
Beyond the gaming floors you will find other exciting way to be entertained. With shows including hilarious stand-up comics at Yuk Yuks, music, magic and more. Check their online schedule for the latest line-up.
What we like: Casino Niagara has a really outstanding atmosphere and friendly staff. For those who prefer not to gamble there are some great entertaining shows to watch. Last but not least, the close proximity to one of the worlds most spectacular scenes, The Niagara Falls.
Contact details Location: 5705 Falls Avenue, Niagara Falls, Ontario Telephone: (905)374-3598 or 1-888-325-5788 Website: Casino Niagara