These slots consist of popular fruit symbols, which is why they are commonly called fruit machines.
Today, 3-reel slots have become more exciting, with some of them adding in the afore-mentioned second-screen bonus feature in less distracting – but fun – ways.
Many people thought that these types of slots have died out, but they have made a surprising comeback. And with the ability to play most of these while on the go, their popularity is continuing to grow, without showing signs that it will die off any time soon.
Here are the best 3-reel slots that you should play in 2020.
Double Triple Chance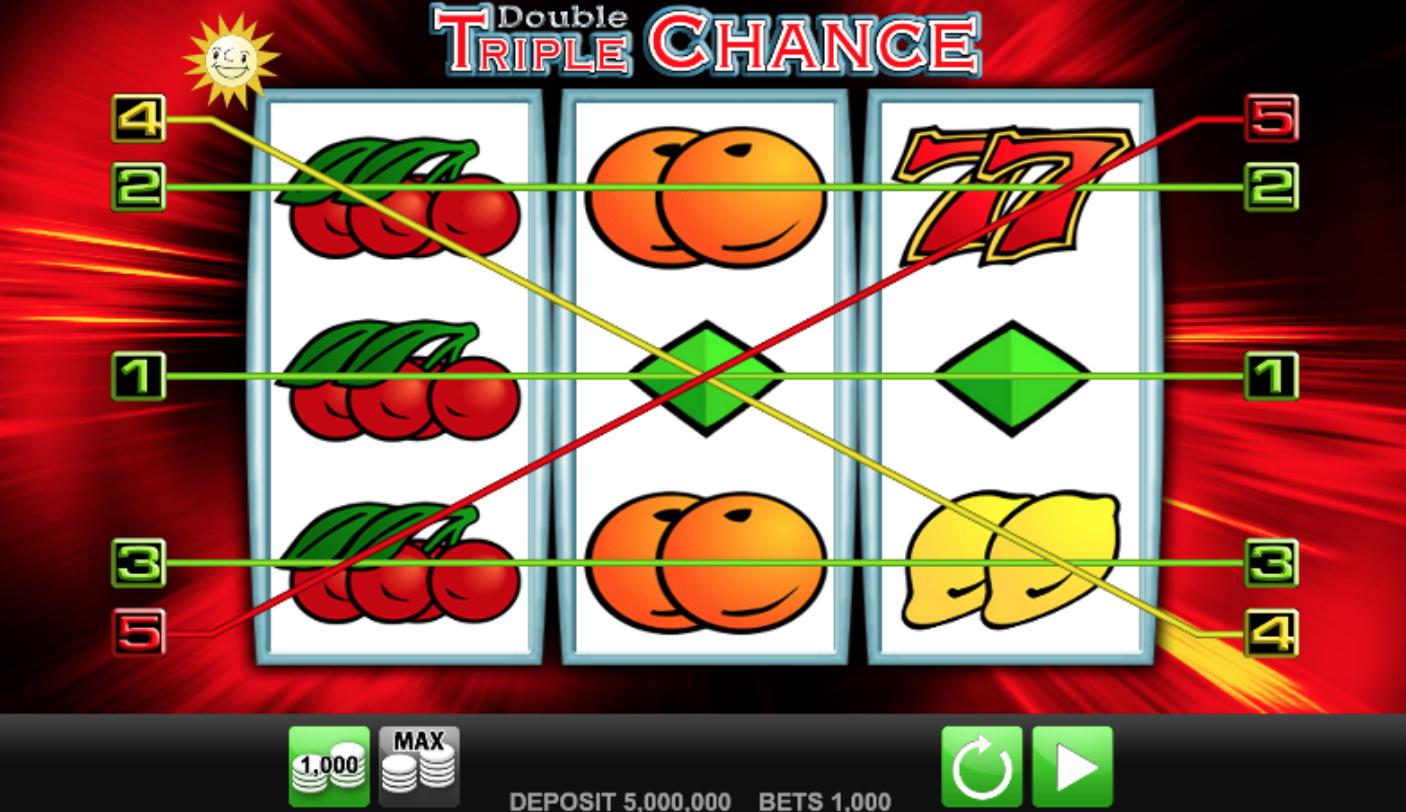 Double Triple Chance is a popular 3-reel slot developed by Merkur Software. On top of having three reels, it also has three rows, five paylines and a Return to Player (RTP) of 96.31%.
This slot is fun and addictive for new and old players. The game has the basic look of a classic slot, with no special themes.
You will find symbols such as green diamonds, lemons, cherries, oranges, plums, bells, watermelons and 77.
The symbol 77 is the highest paying symbol, allowing you to win a whopping 4500x your winnings when you land it six times.
When you manage to fill a reel with 77s, you will trigger the Rewin feature. This triggers a Wheel-of-Fortune-style bonus round where you can multiply your earnings even further.
The future of 3-reel slots imagined | © Sourced Info
Jester Jackpot Wild Nudge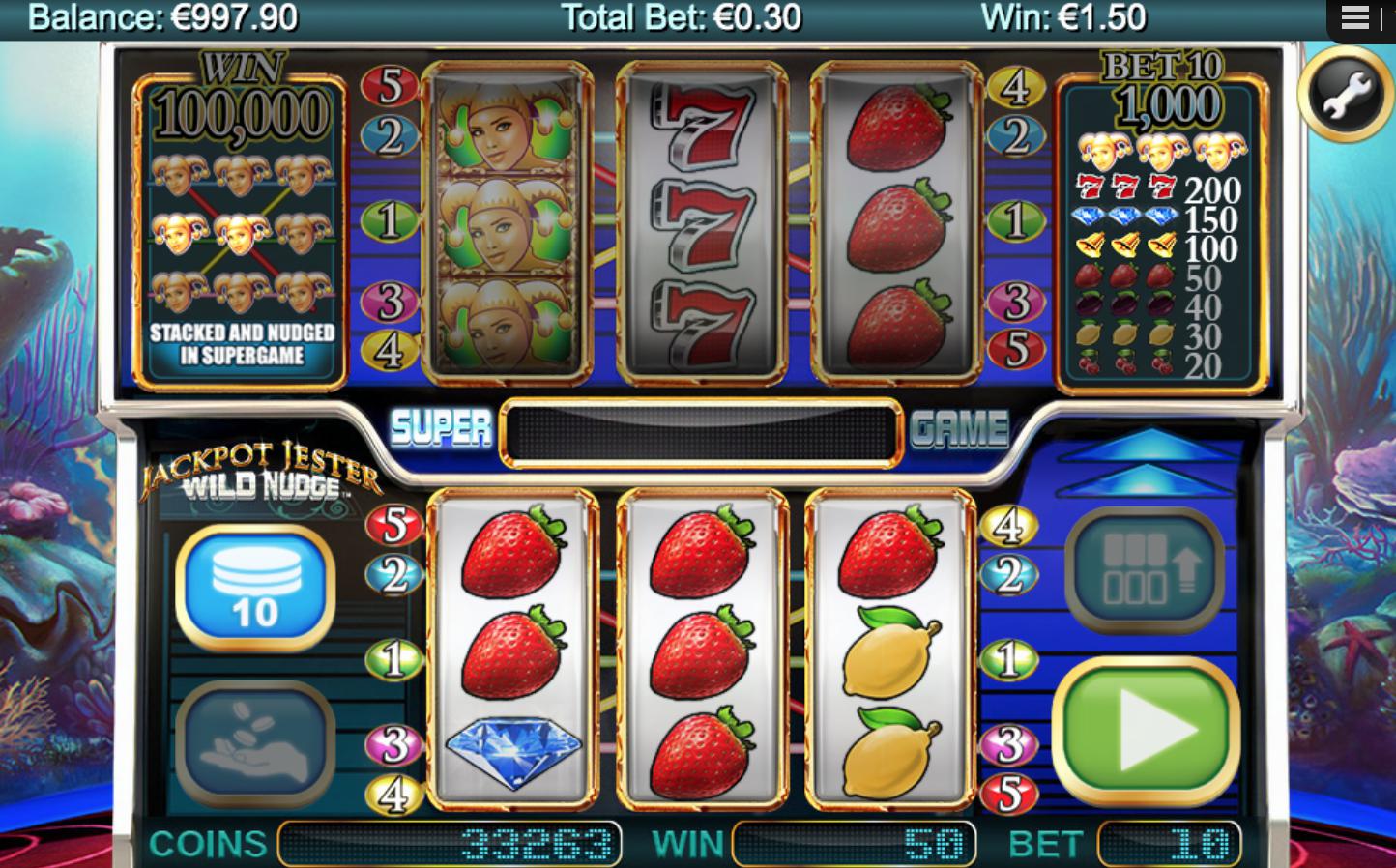 Jester Jackpot Wild Nudge was developed by NextGen. Like Double Triple Chance, it is a 3x3 slot with five paylines but a slightly lower RTP of 94.99%.
The slot has bright and vibrant graphics with an aquarium theme. You will see fishes swimming around in the background as you spin the reels.
You have all your classic symbols here, from the lemon and strawberry to the bells and 7s. The game has top and bottom reals, and you start by playing the bottom ones for any bet below 100 coins.
Jackpot Jester Wild Nudge | © Sourced Info
Jester Jackpot Wild Nudge entices the player with a hefty jackpot.
The bonus feature of this slot is called the Super Game. Every bet you make that is above 20 coins qualifies you for the Super Game.
Once you have bet about 100 coins, you can activate it. And while the Super Game is active, spins will cost more. However, the payout will be greater.
Lucky Diamonds
Play'n Go has developed a lot of slot machines, but Lucky Diamonds is one of their most popular offerings. This slot was specially made for people who genuinely enjoy the classic casino experience.
Lucky Diamonds has three reels, one row, one payline and an RTP of 95.94%
Due to the simplicity of its design, this slot is highly recommended for new players. There is not a lot to distract the player and the paytable is visible on the right so they can easily see the value of each symbol.
The most valuable symbol in the slot is the diamond. When one or two diamonds complete the line, your earnings will be doubled or tripled, respectively.
The diamond also serves as the Wild symbol, meaning it can substitute itself for any other symbol in the game.
Finally, the diamond can unlock the jackpot, which is 2500x coins. However, for this to happen, you need to land three diamond symbols after betting three coins (maximum bet).
Lucky Diamonds 3-reel slot | © Sourced Info
Double Whammy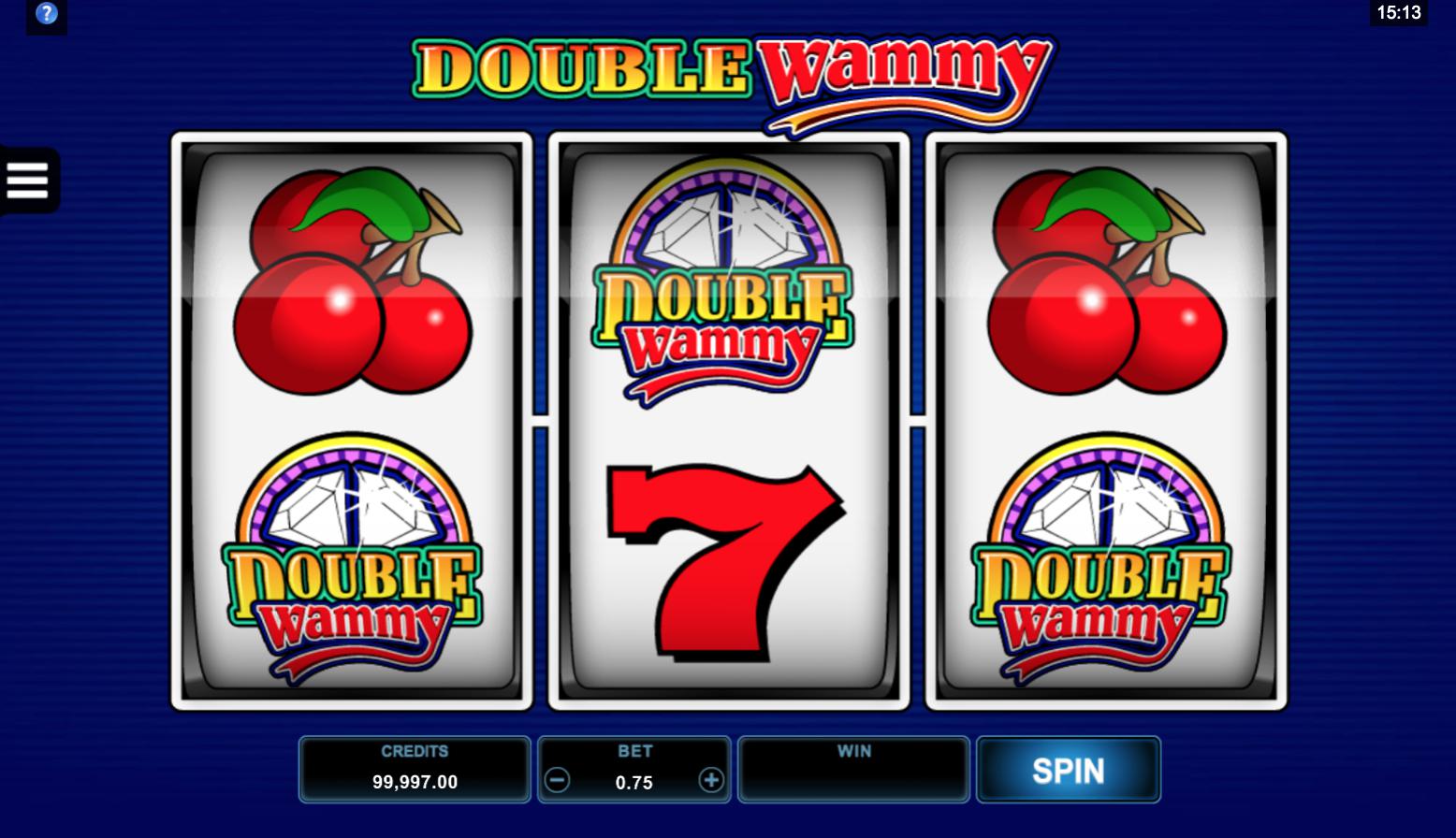 Double Whammy comes from veteran casino slot developers Microgaming. It is another 3x1 classic slot like Lucky Diamonds. It has a single payline and an RTP of 96.2%.
What makes this game fun is the symbol called – and you guessed it – the Double Whammy. This symbol serves as both the multiplier and the Wild symbol.
Basically, having one Double Whammy symbol complete the line will double your earnings. And when two of them complete the line, your earnings will be quadrupled.
The Double Whammy is truly the symbol to look for, as it is also responsible for the jackpot. You just need to land three of them while betting the maximum of three coins.
The jackpot of Double Whammy is 2,500 coins.
Double Whammy 3-reel slot | © Sourced Info
Lucky Clover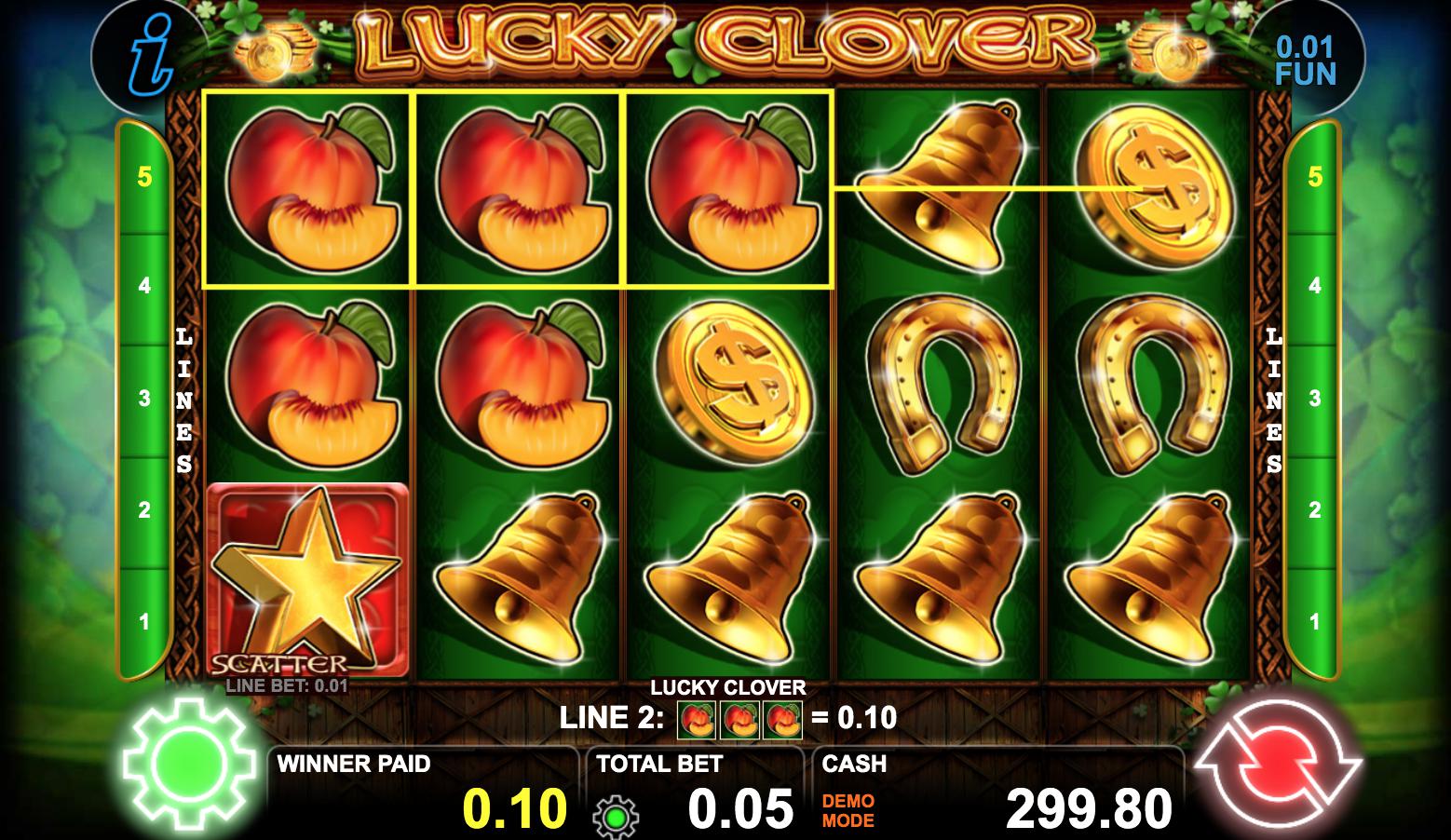 If you believe in the luck of the Irish, then you should try out Lucky Clover by iSoftBet. As you can guess, the symbol that serves as the Wild in this slot is the Irish symbol for good luck: a four-leaf clover.
It is also the highest paying symbol, giving you 1,000 coins when you land three of them in a single spin.
When you land one or two clover symbols on the reel, your winnings will be doubled for that spin.
Apart from that, the slot offers a progressive jackpot, so if you have the time and funds, you can shoot for that. If enough players are spinning, the jackpot can reach an impressive $15,000.
Other than that, this is your typical and fun 3x3 slot with five paylines. It has an RTP of 95.56%
Lucky Clover 3-reel slot | © Sourced Info
Hot Cross Bunnies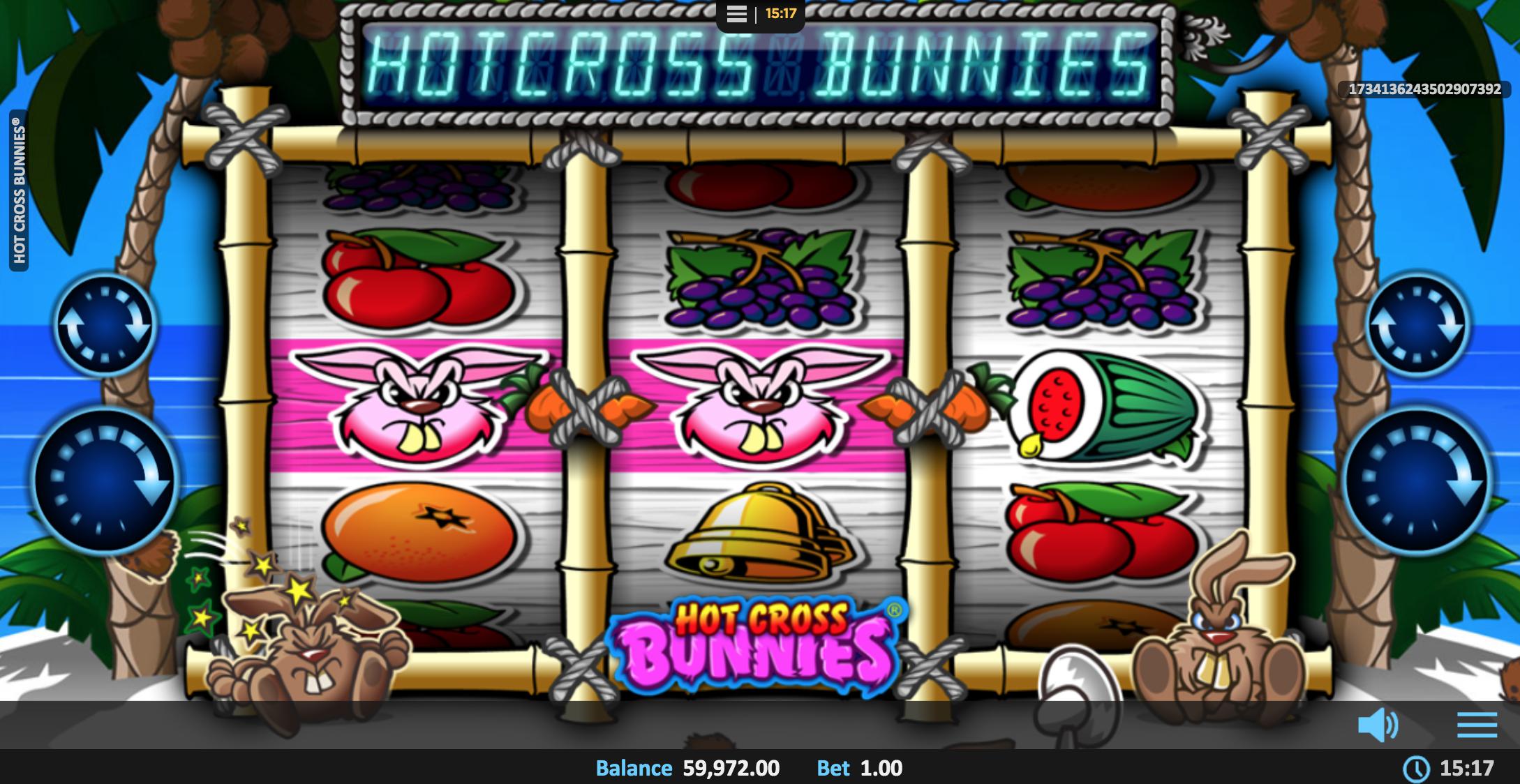 Hot Cross Bunnies was developed by Realistic Games. It is a 3x3 slot machine that has an RTP of 95.64%.
This slot has three paylines and a jackpot to boot. The theme of Hot Cross Bunnies is humorous, with cartoon bunnies taking center stage. Even the symbols are rendered in a funny cartoon style against a sandy beach backdrop.
After playing these slots for a while, they can start to feel a bit same-same. So, it is nice to see that the developers at Realistic Games have put effort into differentiating themselves.
Hot Cross Bunnies 3-reel slot | © Sourced Info The exciting feature of this slot is called Bunny Money. It is triggered when three bunny symbols appear anywhere on the reels – no need to stack them on one line.
When Bunny Money is triggered, a reward chart will appear as a second screen. Here, you have to light up corresponding symbols until you completely light up one of the rewards, which gives your earnings a boost. This goes on until the bonus round ends.
With the Bunny Money bonus round, players have a chance to win 15,000 coins, which is, of course, the Jackpot.
Sunset Reels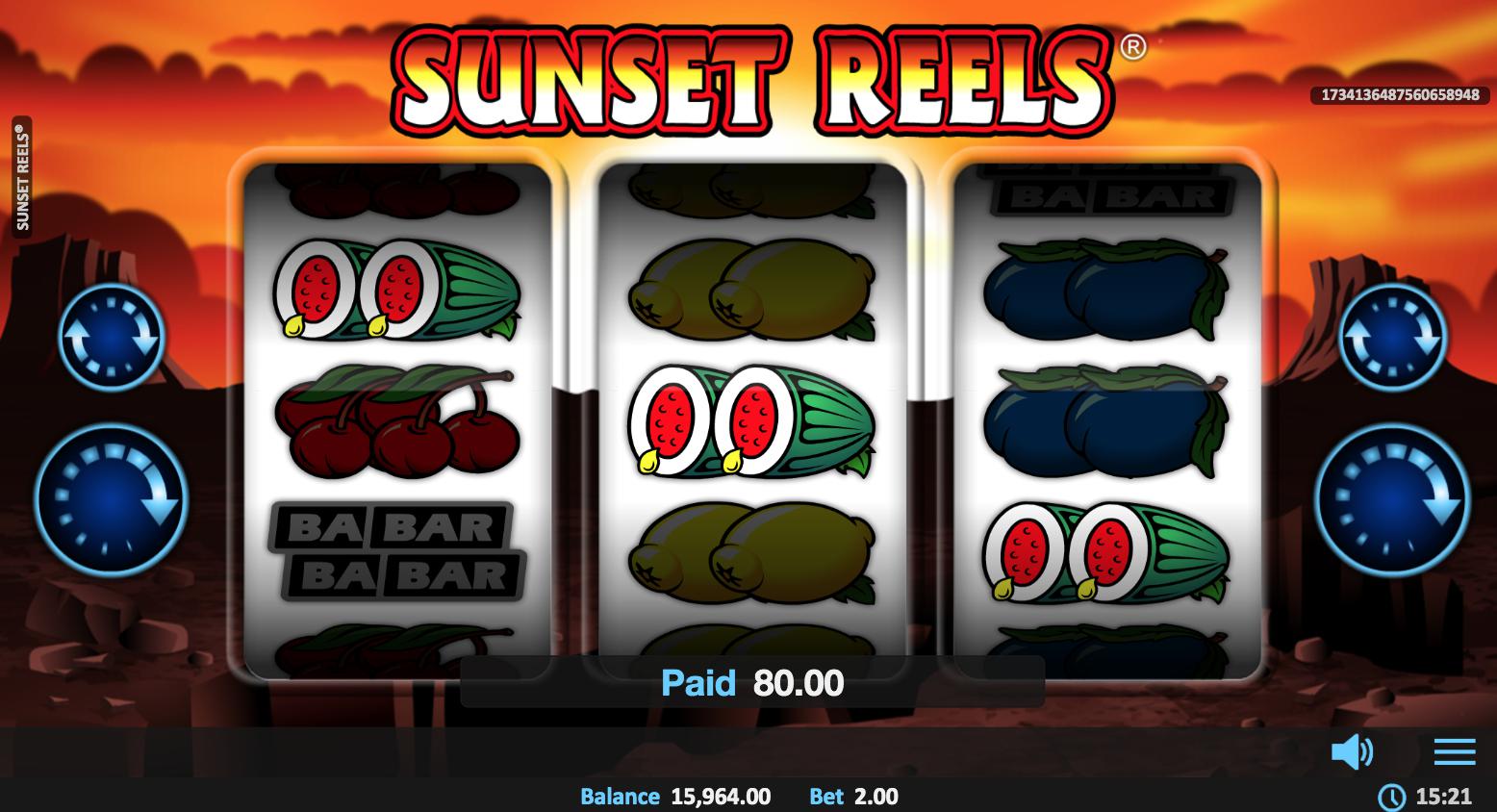 Just like Hot Cross Bunnies, Sunset Reels comes from Realistic Games. It is a 3-reel, 5 paylines slot with a beautiful sunset background that is reminiscent of the Wild West – think bandits, cowboys, and canyons.
Sunset Reels also has a cartoonish vibe like the previously mentioned slot. The sunset background invokes a feeling that this is the best slot to try at the end of a long day.
Sunset Reels 3-reel slot | © Sourced Info
The highest paying symbol is the Lucky Red 7, which multiplies your winnings by 160x when you land it. The RTP of Sunset Reels is 95.34%.
Besides that, there is the Full House feature, which doubles your winnings if triggered. To trigger it, you need a single symbol to cover the entirety of the 3x3 grid (it must appear nine times).