The Manitoba Public Health department recently issued orders that resulted in the temporary closure of Club Regent Casino, McPhillips Station Casino, and the Shark Club Gaming Centre.
In response to an increase in community transmission of COVID-19, the restriction was announced last week by Manitoba Public Health officials.
Casinos, bars, and bingo halls will be compelled to close for two weeks in line with renewed COVID-19 restrictions coming to the greater Winnipeg area in the province of Manitoba, Canada.
Manitoba's chief public officer of health, Dr. Brent Roussin, revealed that the changes would take effect from Monday 26 October. He advised that restaurants and lounges would be permitted to stay open, with capacity restrictions of 50 percent. Table sizes are to be kept at a maximum of 5 people as per overarching restrictions that have reduced the maximum gathering size down from 10 down to 5, universally.
Retail stores will also be required to limit themselves to 50 percent capacity, and spectator areas at sporting events will be cut to 25 percent capacity.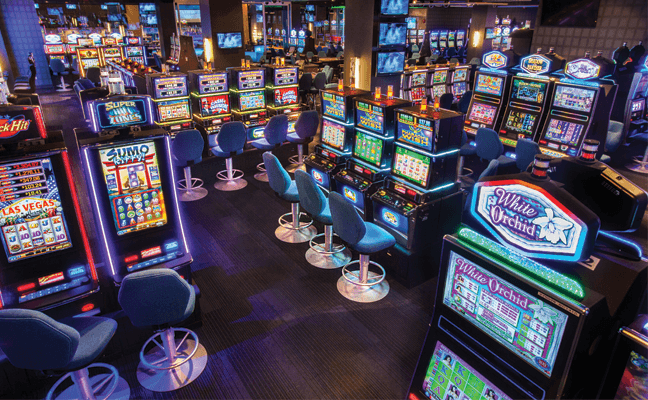 Shark City Gaming Centre
According to health officials, swift action was necessitated by an increase in community transmission of the novel coronavirus, with the data showing that many cases can be traced to people gathering in bars, restaurants, and homes.
Winnipeg has already been under harsher restrictions than the rest of the province, following a spike in case numbers that occurred in the late summer. The city and immediate area were placed on the orange-level restriction by provincial officials at the end of September. As a result, gathering sizes were reduced and masks were made mandatory for all indoor public spaces.
75 new COVID-19 cases were reported by the province on 16 October. This represents a steep reduction from earlier on in that week and no new deaths were reported for the first time in five days. Manitoba reported 173 new cases on Thursday 15 October, 146 new cases on the 14th, and 124 new cases on the 13th. Roussin stated that the new restrictions would be prescribed under the law and that the province was ready to focus on enforcement.
Ontario announced that new standards would come into effect in the York region, to the north of Toronto, on 26 October. This follows the closing of casinos, indoor dining, gyms, and fitness centres in the cities of Ottawa, Toronto, and the Peel region.
As of 16 October, Loto-Québec temporarily halted several of its activities in the Montérégie, Centre-du-Québec, and Capitale-Nationale regions. This included the closure of Casino de Charlevoix. The regions to the south and northeast of Montreal and the Charlevoix region near Quebec City had to close casinos, bars, gyms, and other venues, as well as banning indoor and outdoor private gatherings.
Other Canadian casinos, such as Casino New Brunswick have cautiously reopened their doors to the public and this situation is being monitored.