Mermaids Millions is one of the most popular slot games you can find in online casinos. It creates a great opportunity for winning some extra money without the necessity to learn too complicated rules. Read on to learn more about this excellent game!
Introduction
The Mermaids Millions slot game is one of the oldest slots developed by Microgaming. Even though its graphics may seem a bit outdated, it has a nice retro-vibe and it is still very enjoyable to play. In fact, many Microgaming fans consider it a cult classic.
Its age also explains its simplicity - it's amazingly easy, so it's perfect for gamblers who don't like learning complicated rules in slots. Interestingly, it has been made mobile as well so you can play it not only on your computer but also in an Android or iPhone app.
The Theme of Mermaids Millions Slot Game
As it can be easily guessed from the title itself, these slots are set in the mythical underwater world. The game seems to be inspired by The Little Mermaid, as it creates a very similar atmosphere. Thanks to a simple design, there are no unnecessary distractions and you can fully focus on trying to win some cash in one of the most popular gambling games on iPhone, Android, or computer.
The Symbols
All the Mermaids Millions symbols refer to the underwater theme. There are the A, K, Q, J, and 10 symbols, which can be found in most slot games, but here they are enhanced with nautical graphics. There are octopuses, crabs, starfish, etc., attached to them, making them fit the whole atmosphere of the game.
Also, there are symbols of treasures, seahorses, and mollusks with pearls inside them. Apart from them, there are also mermaid symbols playing the role of a scatter in this online slot machine, while the wild is represented by a triton.
How to Play the Mermaids Millions Slot Game
If you don't have any experience in that, you may wonder - how to play casino games on an Android phone, iPhone, or computer? In fact, the principle of every slot game is the same - you choose how many paylines you activate and make the reels roll to see if you can hit any of the winning combinations. However, the exact rules of each game may be a little different, so it is always worth familiarizing yourself with them before you start playing.
In the case of Mermaids Millions, you can win by hitting 3, 4, or 5 repetitions of one the same symbol, such as the poker symbols or a seahorse. You can win more if one of the bonus symbols appears. 3, 4, or 5 mermaid symbols will provide you with 10 free spins, while treasure chests will activate a special bonus round. Also, the triton symbol can help you hit winning combinations because it can replace any symbol apart from a scatter and a treasure chest.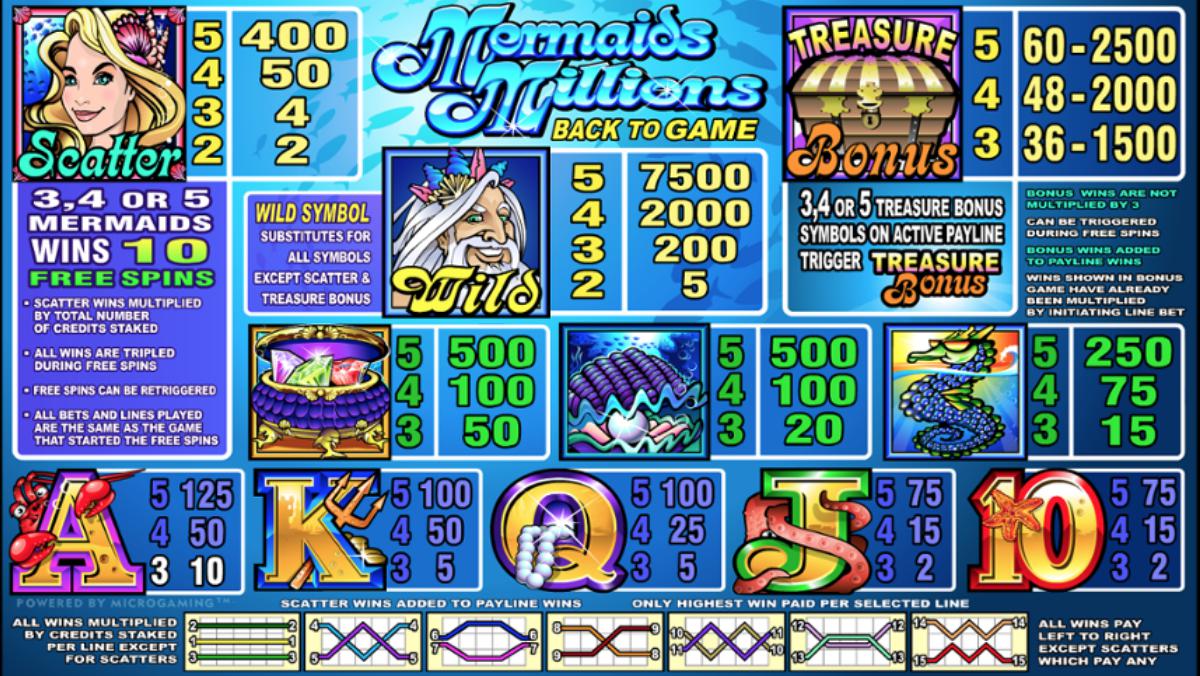 When you already know the basics of the gameplay and you want to try it out on mobile, it's time to download a slots iPhone app, or an Android one. It will allow you to play not only Mermaids Millions but also many other mobile slot machine games.
Payments Options in Mermaids Millions Android Slot Game
Although you can find many free slots games for Android, keep in mind that they won't allow you to win anything. For this reason, it is best to choose your preferred payment method as soon as possible so that every winning combination can bring you profit.
Available options may differ from one online casino or another - depending on which one you pick, you may have a different choice. However, in most cases, you can pay with debit and credit cards (such as Mastercard or Visa), e-wallets (including Neteller and Skrill), PayPal, and sometimes even Bitcoin and other cryptocurrencies.
Online vs. Offline Slots
Some gamblers argue that it's better to play slots in a brick-and-mortar casino, as they can provide a better gaming experience. Even though such an approach can be understandable somehow, there are many benefits of online slot games that can outnumber the advantages of traditional slot machines.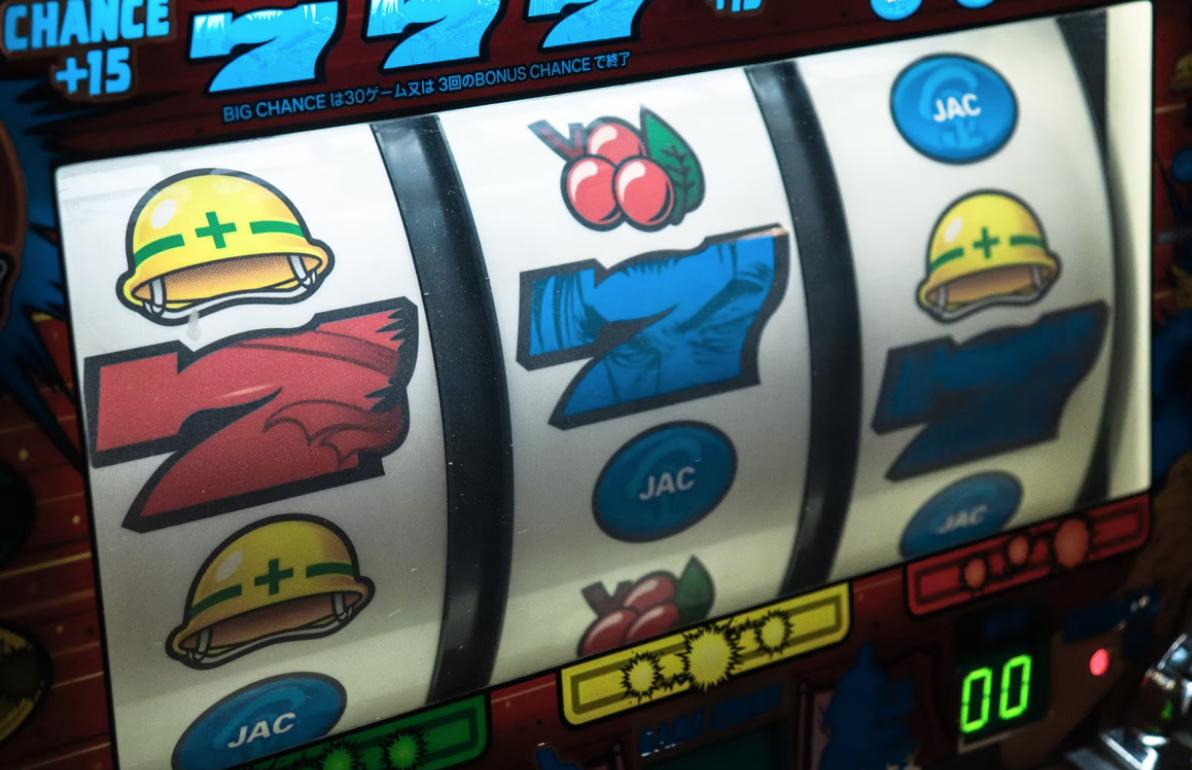 First, they are easily available to anyone. No matter where you live, you can just check how to play gambling games on iPhone, Android, or a computer in your country, and select a casino with the best offer. What's more, in this way, you can practice playing chosen games without risking money to learn the rules. There are many free slots for Android - no download is required in many cases, and you can simply access them in your browser. Later, when you already have some experience, you can start playing real money slots.
Another benefit is the wide range of games to choose from - apart from the aforementioned Mermaid Millions, you can find many more classical games, as well as modern ones. Actually, there are new slots released frequently, so there are always many possibilities for you to place your bets and win big. Good luck!